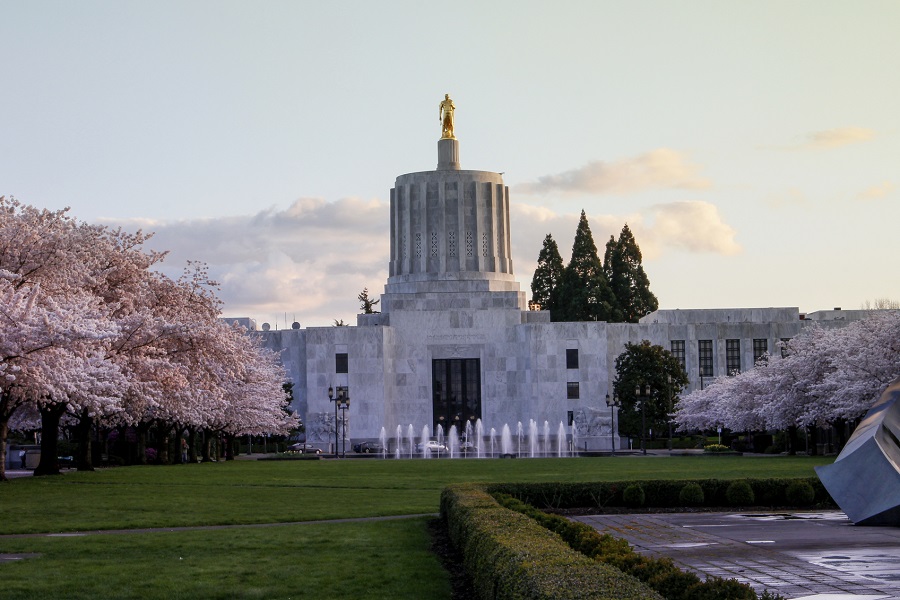 At a time when coverage for reproductive health services of all types for women are on the chopping block in a multitude of places, including Congress, Oregon has passed a bill that not only requires that insurers cover reproductive health care at no cost to patients, but also specifically requires that abortion be covered as well.
At no cost.
The Huffington Post reports that House Bill 3391, called the "Reproductive Health Equity Act Of 2017," not only requires coverage of reproductive health care but extends it to undocumented immigrants. In addition, it specifically "codifies the right to abortion care, even if Roe v. Wade is ever overturned."
But women aren't the only beneficiaries of the bill, which also requires that insurers cover vasectomies at no cost.
Insurers with religious objections to abortion or contraception are exempted, but that doesn't mean that patients will go without care; the bill states that the state will do what it must to help provide coverage.
Oregon's Governor Kate Brown is expected to sign the bill, which will make Oregon the first state to codify abortion coverage at no cost in a state statute.
California does already require all insurance policies in its small group and individual markets to cover abortion, and Massachusetts specifies that medically necessary abortions must be covered by insurers.
New York has added abortion to its model plan of what insurers should cover, to encourage them to provide it.
And then there are other states—11 of which (Idaho, Utah, North Dakota, Nebraska, Kansas, Oklahoma, Missouri, Kentucky, Indiana and Michigan), according to the ACLU, prohibit insurers from including abortion coverage in policies except in cases of rape, incest or when a woman's life is in danger.
Federal employees, and in some states, Medicaid recipients, cannot get a plan with abortion coverage, nor can state employees in Colorado, Illinois, Arkansas, Mississippi, Alabama, Georgia, South Carolina, Virginia, Pennsylvania and Rhode Island.
Then there are legislative restrictions on the term during which a pregnancy may be terminated—with states seeking to pass ever-shrinking terms, narrowing the window during which a woman may legally seek an abortion—and "personhood" bills, as well as targeted regulation of abortion and reproductive health care providers.
Rewire's legislative tracker reports that more than 325 bills designed to restrict access to reproductive health care have been filed just for the 2017 legislative session—and it's only just July. It has a searchable database "of the laws, people, organizations, and litigation involved in sexual and reproductive health and justice" in the U.S.
Oregon already stands out for its position on reproductive rights, with no major restrictions on women's access to care—unlike the mandatory waiting periods, sonograms, parental consent requirements and "counseling" required by other states.