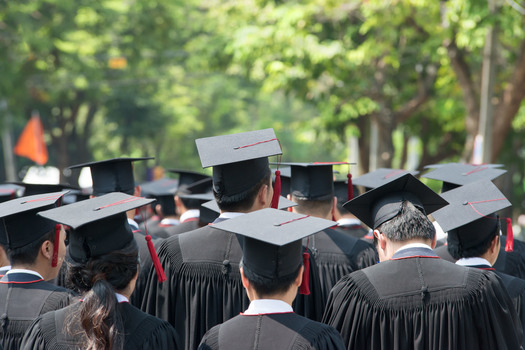 After years of research and reporting on millennials in the workforce, the next generation of employees have finally entered the office. Generation Z, those born between 1993 and 2010, have different and more pragmatic views on career and the workplace compared to millennials.
Related: Are you ready to employ Gen Z?
Accenture Strategy took a look at the newest generation joining the ranks by surveying college grads from 2015-2017.
Gen Zers entering the workforce are also bring very different values than the millennials before them, mirroring those of previous generations. For example, this younger generation plans ahead, with 88 percent saying they considered job prospects when picking a college major.
Generation Z is also more willing to work for large companies and plans to stay in jobs longer. These are two things millennials aren't keen on, which means employers may have a more steady and loyal workforce in the coming years.
Related: Good news, bad news for Generation Z
In fact, according to the survey, Generation Z employees say they are committed to staying with an employer for three to five years. They also say they value a clear career path, stability, training and mentoring, and good pay. It seems with these things in mind, large companies are in the best position to meet the needs of these employees.
Another shift Generation Z employees are bringing to the workforce is their strong interpersonal skills (perhaps that's why 40 percent prefer in-person meetings, data shows).
These new graduates list communication, problem solving, and management skills as their best assets as an employee. This generation's dedication to a company is also reflected in their desire for mentorship: having a supervisor that can act as a mentor or coach is ranked as a top priority for these workers.
Related: Millennials, Gen Z women long for entreprenurial opportunities
One thing these recent graduates are disappointed in is their level of underemployment. The number of Generation Z employees who report being underemployed rose from 41 percent to 54 percent last year.