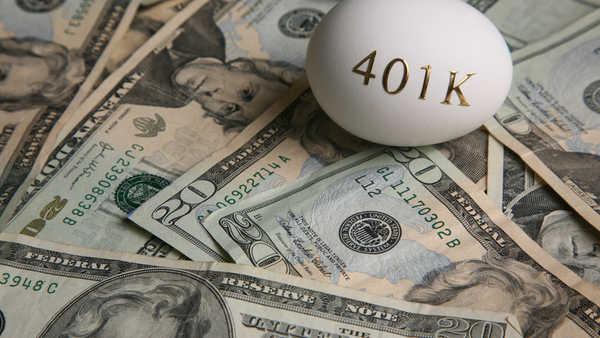 (Bloomberg) — Vanguard Group Chief Executive Officer F. William McNabb will step down at the end of the year and cede his role to Tim Buckley, a two-decade veteran of the world's second-largest money manager who serves as investment chief.
McNabb, 60, who became CEO in 2008, will remain chairman, the company said Thursday in a statement. Buckley, 48, will become president immediately and take the CEO role on Jan. 1. Greg Davis, 46, Vanguard's global head of fixed income, replaces Buckley as chief investment officer.
"I have been thinking about this transition for a year," McNabb said in a telephone interview. "Almost 10 years in this job is a long time and Tim is so well prepared to take over."
Under McNabb, Vanguard more than tripled in size as investors embraced the low-cost index funds for which it is best known. The firm, which oversees $4.4 trillion, attracted $215 billion globally in the first six months of this year after collecting a record $323 billion in 2016.
Buckley will be Vanguard's fourth CEO since it was founded by John Bogle in 1975. Bogle created a firm that is owned by the shareholders in its funds and regularly passes on cost savings to those customers in the form of lower fees. Bogle, 88, stepped down as CEO in 1996, but remains a vocal champion of the low-cost investing he pioneered.
'Following us'
Vanguard has forced rivals to cut their fees and spurred others to offer cheaper indexed funds. BlackRock Inc., Fidelity Investments and Charles Schwab Corp. offer similar products today at prices as low and sometimes lower than Vanguard's.
"I love that everyone is following us," Buckley said in a telephone interview. "We are here to change the way people invest and we are taking that beyond the borders of any one country."
The vast majority of Vanguard's assets are in the U.S., but the firm is wagering that lower costs and indexing will become more popular globally over the next decade.
Read more about how Buckley sees expansion in Europe here
McNabb joined Vanguard in 1986. Buckley, who has a bachelor's degree and a master's in business administration from Harvard, started at Vanguard in 1991 as Bogle's assistant. He has served as the firm's chief information officer, head of the information technology division and head of the retail investor group.
Davis, who has been with Vanguard since 1999, has led the fixed-income group since 2014.
"McNabb did a brilliant job," said Michael Rosen, chief investment officer at Angeles Investment Advisors in Santa Monica, California, where he helps oversee $25 billion. "Jack Bogle set the wheels in motion but McNabb added to Vanguard's dominance."
While Vanguard offers actively managed funds – many of them run by other firms including Wellington Management and Primecap Management — it hasn't emphasized stockpicking or promoted star managers. Instead, the company has stressed that over time most investors will do better by investing in low-fee products that aim to match various market benchmarks, such as the S&P 500 index, rather than beat it.
That approach helped Vanguard benefit from a general loss of confidence in the financial industry after the 2008 credit crisis.
During McNabb's tenure as CEO, the company wrested the crown of the largest U.S. mutual-fund company from Fidelity Investments in 2010 and ballooned its management of American workers' retirement savings accounts.
While Vanguard is often associated with mom-and-pop investors and 401(k) accounts, it's also attracted more assets from financial advisers and that group accounted for more than $1 trillion of the company's assets last year.
Low-cost culture
The company is nestled in Valley Forge, Pennsylvania, and its culture echoes the investment philosophy: stay in for the long-term and keep costs low. Many of its employees stay for decades, like McNabb, Buckley and Davis, and watch their own expenses when traveling.
Speaking to a group of young employees in 2012, McNabb stressed those themes and the need to make sure the company retains the positive image it has with the investing public. When one of the employees described that approach as "boring," McNabb had a ready response: "Boring works."
While the company preaches low costs, Vanguard has kept its management's pay private. McNabb has said that keeping the company's compensation under wraps is good for it, and its fund investors. Bloomberg News reported in January that he received $10 million to $15 million in compensation for 2015, according to people familiar with the matter.
The transition at the helm provides continuity for the company because Buckley has been a part of senior management for so many years, said Kevin McDevitt, a senior research analyst at Morningstar Inc.
"One interesting aspect of this is his experience as chief information officer," McDevitt said. "As for most firms, technology is a big area of investment. For Vanguard that is how they have been able to scale so quickly. It is a huge part about how they keep their costs down as well. The fact the firm has chosen someone with information-technology management experience is telling."