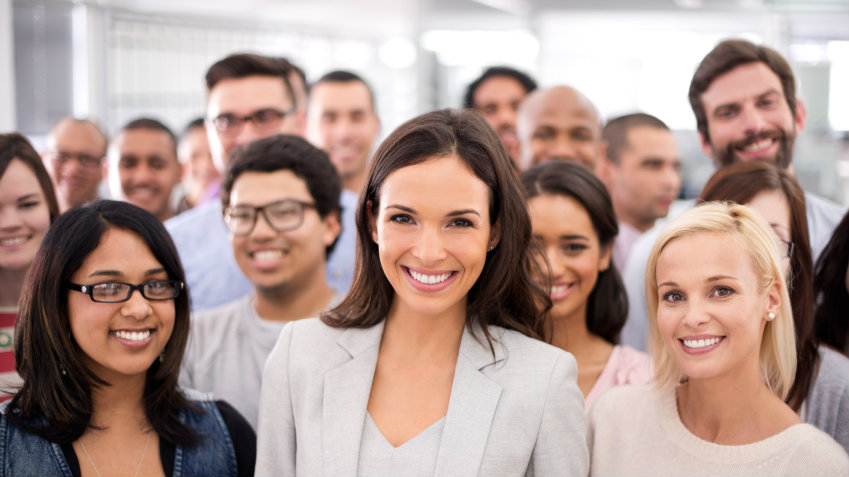 When CHS decided two years ago to put a new focus on employee health and well-being, company leaders knew they had a challenge to overcome.
Related: 3 traits of a successful well-being program for employees
CHS is the country's largest co-op with 12,000 employees at locations spread across the country, from headquarters with hundreds of employees sitting at desks to grain elevators with just a handful of employees, many of whom are on their feet much of the day and have no access to email at work. Each location has its own identity, interests, and needs, making it difficult to find a one-size-fits-all solution.
Challenge
When it came to employee health and well-being, CHS had specific needs in a few key areas. More than three-quarters of the company's avoidable health care costs — 79.1 percent — came from weight, stress, cholesterol, depression, and lack of exercise.
CHS wanted to reduce the number of employees at risk for obesity, heart disease, cancer, orthopedic conditions, and rheumatology issues, among other health problems.
Related: 5 effective ways employers can address diabetes costs
Part of the motivation for any employee well-being plan is the opportunity to reduce health care costs for an employer, but it was also important for CHS leadership that their program reflect employee needs and interests.
Doing so required a program which was both comprehensive and flexible. It had to address a diverse set of health concerns and work environments and help employees realize it was in their best interest to participate — all while accommodating diverse communication needs.
Solution
In 2015, CHS launched a program called CHS Fit360° which looks beyond the basics of workplace well-being and uses some of what makes CHS unique to get employees excited about improving their health.
Related: Job insecurity linked to poor health
The program focuses on encouraging employees to complete preventive screenings, boost physical activity levels, and improve nutritional habits. CHS leadership also wanted to go beyond physical health to focus on financial, social, and emotional well-being for all employees.
"We know our employees have a range of well-being needs that go beyond exercise or nutrition," says Kevin Newton, director of employee benefits at CHS.
"With CHS Fit360°, we created a program that factors in the entire person and that centers around the idea that improving one area of a person's health and well-being can have a ripple effect on their overall well-being."
The development of CHS Fit360° started with interviews of senior leadership to set priorities. From there, it was up to the CHS Fit360° team to get employees excited about the program.
Getting to that point required building trust among employees. CHS wanted to make sure employees knew their bosses had their best interests in mind and to establish a baseline level of trust, which would allow them to open the door to other important conversations about health and well-being.
But those conversations were not always convenient. Because about 60 percent of CHS employees lack access to email on the job, members of the CHS Fit360° team had to get creative in their communication and outreach. So, they relied on grassroots enthusiasm, flyers, posters, and onsite events to build excitement.
Related: 6 common legal pitfalls for wellness programs
That meant identifying wellness champions at each location who could help get their coworkers involved. Champions didn't have to be the fittest person in the office, but they had to be enthusiastic about the program and connected enough to get the message across. To date, 90 CHS employees serve as volunteer wellness champions.
CHS also took steps to make health screenings more convenient for employees, providing 11 onsite screening locations across the country.
To create a personal connection for employees, the wellness team took a community-based approach which drew inspiration from the fact CHS is often the largest employer — and sometimes one of the only employers — in many of the communities where it is located.
As a result, employees are often actively involved in their communities. CHS capitalized on this community connectedness by offering locations with the highest completion rate for the annual health assessment a cash reward employees could use to improve their community.
High levels of screening completion could earn a location as much as $2,000. Employees used their prize money for efforts like buying playground equipment, giving to local food shelves, donating to their local fire department, and supporting Toys for Tots programs, among other efforts.
Results
Appealing to employees' altruism seemed to strike a chord. Many locations saw 100 percent participation in the health assessment after the introduction of the community-giving incentives. In addition:
63 percent of employees completed health assessments in 2015, the program's first year, up from 24 percent the year before and better than the company's goal of 60 percent;

49 percent of those participants completed all recommended exams and immunizations;

In the program's first year, CHS saw a 9 percent decrease in the average number of health risks among employees, from 3.43 to 3.1;

77 percent of employees said they felt CHS was committed to the health and well-being of its employees;

74 percent of employees called the wellness program an important benefit; and

CHS saw an estimated $3.1 million reduction in direct and indirect health care costs.
Having a large and diverse workforce presents a challenge to the design of a comprehensive well-being plan, but it's a barrier employers can overcome with thoughtful planning.
By paying attention to employees' needs, and to the unique opportunities that exist within the company, employers can build a program that truly gives everyone an opportunity to improve their health and well-being.