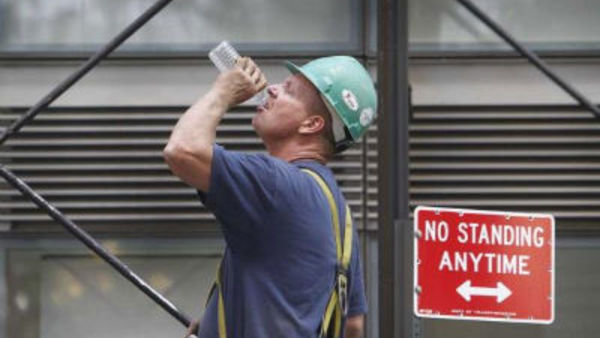 Get ready for another wave of job eliminations and migrations.
While technology has wiped out jobs ranging from supermarket cashiers to automobile manufactures, and many others have been lost to offshoring in recent years, the trend is far from over, according to a study from Ball State University.
U.S. News reports that in a paper titled "How Vulnerable Are American Communities to Automation, Trade and Urbanization?" researchers claim that as many as 25 percent of American jobs could be offshored in the years ahead, as foreign competition continues to weigh in. In addition, half of all low-skill jobs could eventually be automated, potentially displacing millions of U.S. workers.
The hardest hit regions in the U.S. when it comes to automation, the report predicts, will be rural counties in Southern states while some Southern, Western and Midwestern counties face the biggest risk from offshoring. Five counties in Mississippi are most at risk, along with Alabama, Georgia, Indiana, New Mexico, North and South Carolina, Minnesota, Tennessee and Virginia.
"We do not wish to be alarmist. Both trade and automation related economic growth are hallmarks of a vibrant economy," the researchers write. "The findings of direct and indirect impacts of displacement are not homogeneous across populations. The negative long-term impacts of displacement have been found to be worse for low-skilled, less-educated workers, who are likely to work in more vulnerable jobs."
They point out areas that have become "trapped in an economically treacherous cycle," estimating that since the end of the recession in 2009, "half the net establishment growth [or business formation] in the United States … occurred in just 0.64 percent of the more than 3,100 U.S. counties." This has resulted in "clustering," which drives workers with skills and education away as opportunities within a given area diminish, leaving behind those with low skills in an area that offers few chances for stable employment but plenty of exposure to the risks of automation or displacement.
The authors say that "with broad job losses, red districts get redder, and blue districts get bluer," adding that the trend should be obvious to "any observer of the 2016 presidential primaries."
And if that's not disturbing enough, the report says, "We cannot know the pace or depth of automation and offshoring, but it is clear that large swathes of the American economy are likely to face these changes. Moreover, the risk, especially of job automation, is concentrated across labor markets, income, and educational attainment levels."