Garrett Oakley was well on his way to making a mint as a fiduciary wealth manager and advisor to small 401(k) plans.
Just a couple of years out of college, the millennial Certified Financial Planner and Certified Public Accountant was part of a Charlotte, N.C.-based five-person boutique RIA that managed $1.3 billion in assets. Oakley himself ran a $100 million fee-based book of business, generating the better part of seven figures in revenue for the firm.
From there, he took a management position with Baird,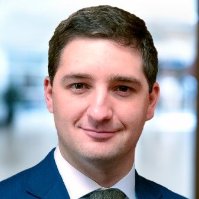 overseeing the firm's east coast financial planning unit, with about 200 advisors under his wing.
Not bad for a guy shy of his 30th birthday.
But last year, Oakley made a major career shift, foregoing his lucrative assent through the financial services industry as a fiduciary advisor just as the Labor Department's fiduciary rule was about to ramp up demand for young RIAs with his bona fides.
Today, Oakley leads a team of about a dozen internal investment advisors at Betterment, providing a human fiduciary touch point for the automated investment advisory's 280,000 customers.
And no, he wasn't recruited to Betterment. In fact, Oakley said, he reached out to Betterment.
"My philosophy really aligned with Betterment's," said Oakley. "I applied for a job and didn't really care what it was."
The firm's platforms for retail and 401(k) investors blend low-cost passively managed exchange-traded funds, proprietary algorithms that automatically rebalance portfolios to harmonize with investors' goals, and yes, a human capability serving up fiduciary advice to back Betterment's robo-driven value proposition.
"The way I saw it, industry was changing," said Oakley of the motivation behind his career shift.
"And I don't believe good fiduciary investment advice should cost 1 percent," he added.
Compensation structures are simple—Oakley is salaried. The firm makes no commission revenue or trails on the products they recommend.
"It's the best way to structure an advisory because I have no incentive regardless of the size of the investor," said Oakley.
As a fiduciary who thinks the 1 percent fee standard is simply too expensive for most, if not all retirement investors, Oakley says the alignment of his investment mores with Betterment's creates a higher quality of work life relative to the traditional fiduciary route.
"We get to genuinely help people that are underserved in the wealth management industry," said Oakley.
Fiduciary rule bump
Betterment is fast approaching the $10 billion AUM threshold. Small change compared to legacy advisories, but the firm's exponential growth in becoming the largest independent robo-advisory cannot be dismissed. In 2014, the firm managed just $900 million.
The cost of Betterment's Premium Plan, which gets clients unlimited access to Oakley and the internal team of fiduciary advisors, is 40 basis points annually with a minimum account balance of $100,000. The basic digital plan is available at 25 basis points and has no minimum account balance requirement.
Oakley says there is no question that the firm has benefited from the "fiduciary rule bump."
"The deed is done," said Oakley. "Whatever happens with the fiduciary rule, what the debate has done is create awareness of the questions people need to ask of advisors. What are you doing for me that costs 1 percent?"
This week, Betterment rolled out a new feature in its mobile application that allows all customers, regardless of which plan they are in, to bring specific financial questions to Oakley's team. Inquiries are made through a messaging channel. Responses can be expected in about a day.
"We're always trying to provide the best value and convenience for all of our customers—this is another step in that journey," Oakley said of the latest feature innovation.
The addition of the internal personal advisory arm—not all are CFPs, as some of the dozen reps only carry Series 65 licenses—and the expanded access customers have to the team through the new messaging feature could be seen as something of a capitulation.
After all, if machines can replace the role of human advisors, then why the need to expand human touch points?
But Oakley says the human component of the robo-advisory only serves to complement the strength of the investment strategy and technology behind Betterment's platforms.
"A lot of clients will never use the human touch point—they like the automated feature of the platform. And there are others that will tap into it pretty often," said Oakley.
Typically, customers seek out Oakley and his team when faced with a lifetime event—they are getting married, having a child, changing jobs, or readying to retire.
Others call for reassurance that they are on the right path. "Sometimes people want confirmation that they are doing everything right," said Oakley. "And a lot of the time we get ideas on how to improve our automated products through fielding questions from clients."
Advice runs the gamut—from questions on 401(k) roll-ins, to allocation strategies, to whether or not mortgages should be refinanced. Garrett says the firm is not incentivized to capture assets through the personal advice arm. If the fees on assets in an old 401(k) are cheaper than what Betterment offers, clients are advised to let the assets stay put. The team does not give advice on estate planning. "If we feel the questions are not in our area of expertise than we will say that."
For now, the team of a dozen can cover the inquiries from a customer base that is soon to surpass 300,000. Ultimately the team will grow, says Oakley, but not at the expense of efficiency. "We're not going to hire 100 advisers and let them sit around. We want to be as lean as possible."