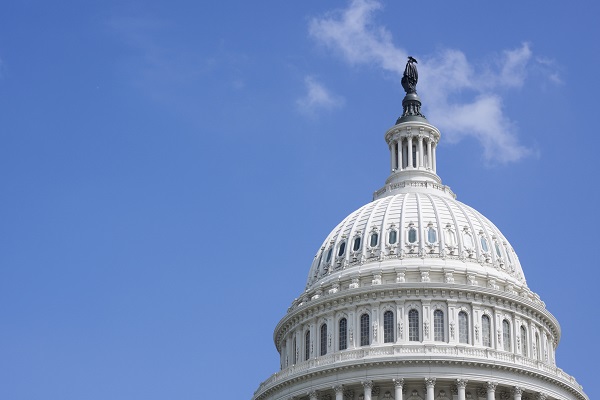 Robert Charrow, the Greenberg Traurig shareholder picked to serve as general counsel to the U.S. Health and Human Services Department, pledged on Thursday to resist any efforts to undermine the Affordable Care Act — regulations that Senate Democrats said remain the "law of the land" following the failure of Republican-backed reform legislation.
"I am a firm believer in applying the law as written and passed by Congress," Charrow, a Greenberg Traurig lawyer since 2002, said at his confirmation hearing before the Senate Finance Committee."And if an action is inconsistent with the law, I will not approve it."
With the recent collapse of a so-called skinny repeal of the Affordable Care Act and with President Donald Trump appearing to root for the law's failure—"let ObamaCare implode," he said on Twitter—senators did not mince words about the challenges ahead for Charrow.
"Obviously the effort to fix our nation's health care system suffered a setback recently," said Sen. Orrin Hatch, R-Utah, chairman of the Senate Finance Committee, in his opening remarks. Hatch said Charrow might face at times some disagreement between the White House and HHS, and he will be tasked with ensuring that "the laws on the books as written are followed."
The general counsel post at HHS, added Sen. Ron Wyden, is a "tough job under normal circumstances."
"I don't think he's seen tough until he tries to tackle it as this point at time," Wyden said. "Right now, it seems this administration is spending a fair amount of time undermining the law." Wyden and other Senate Democrats pressed Charrow for a commitment to uphold the signature achievement of the Obama administration, noting Trump's recent comment that he plans to "let Obamacare fail, and then the Democrats are going to come to us."
"Being general counsel of the Department of Health and Human Services is not exactly for the faint-hearted right now," Wyden said.
Charrow said he would approach the general counsel job as a neutral arbiter, evaluating the agency's actions as though he were a federal district judge.
"The Affordable Care Act is the law of the land. It is the administration's job to faithfully execute that law, and it's going to be your job to be the honest cop on the beat," Wyden said. "If the president, the [HHS] secretary or anybody else wants to take steps that are, in your view, inconsistent with the spirit or letter of the law, it is your job to tell them so. Will you do that?"
"Yes I will," Charrow replied. Later in the hearing, when asked whether he would alert Congress to any push by the Trump administration to skirt or sabotage the law, Charrow said, "People who know me know I have a big mouth."
Charrow revealed in his financial disclosure his $661,548 salary and bonus at the firm, which includes compensation from January 2016 to April 6 of this year. In his ethics agreement, Charrow said: "Pursuant to my agreement with the firm, if l am still with the firm on June 30, 2017, I will be entitled to receive a midyear distribution based on the law firm's collections in 2017, through that date. That payment would be made at the end of July 2017."
He identified the value of that midyear distribution at between $15,000 and $50,000. Charrow provided legal services to more than 70 companies, many in the health care and retail space, according to his disclosure.
Those companies included, according to his financial disclosure, Sanofi US, Playtex Products LLC, Molina Healthcare, Medtronic Inc., CVS Pharmacy Inc., L'Oreal USA Corp. and Teva Pharmaceutical Industries Inc.
The Obama administration's health care department general counsel, William Schultz, returned to Zuckerman Spaeder in November. Jeffrey Davis has served as the acting general counsel since then. "There's a huge amount of uncertainty. I think there will be changes," Schultz said in an interview then. "I'm skeptical a new administration and particularly the Senate would support legislation that would take health insurance away from the 20 million people who gained it during the Affordable Care Act" implementation.