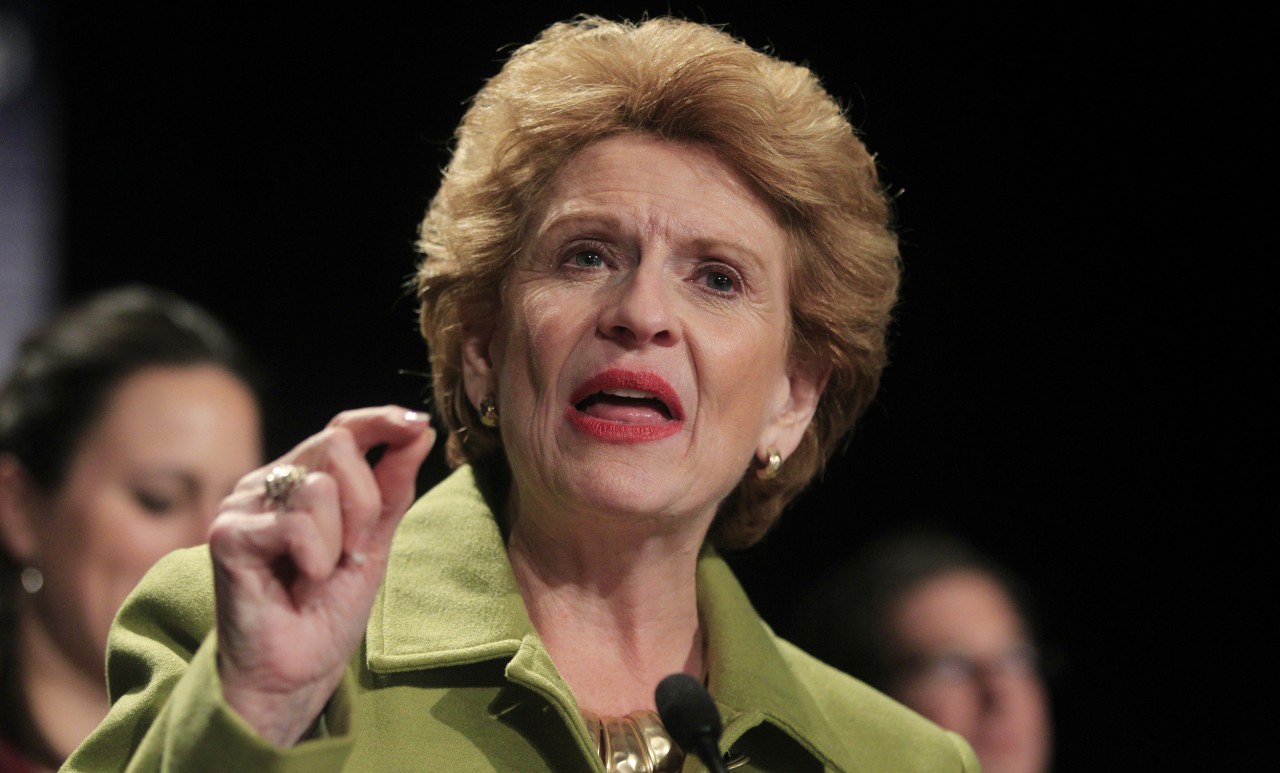 When it comes to health care ideas, the pendulum is swinging left within the Democratic party.
Eight Democratic senators are co-sponsoring legislation that would allow people 55 and older to buy into Medicare according to a Huffington Post report. And similar legislation is on the way for the House.
Sen. Debbie Stabenow, D-MI, introduced the Medicare at 55 Act, backed by the support of fellow Democrats Tammy Baldwin, WI, Sheldon Whitehouse, RI, Sherrod Brown, OH, Jeff Merkley, OR, Patrick Leahy, VT, Jack Reed, RI and Al Franken, MN.
The bill would allow Americans ages 55–64 to purchase Medicare coverage, although it does stop short of making Medicare universal.
"People between the ages of 55 and 64 often have more health problems and face higher health care costs, but aren't yet eligible for Medicare," Stabenow says in the report. "If you live in Michigan, are 58 years old, and are having a hard time finding coverage that works for you, this bill will let you buy into Medicare before you turn 65."
Stabenow's office suggests that the new bill would likely cut costs for those between the ages of 55 and 64.
With private insurers allowed to charge that group three times the rates they charge younger purchasers, thanks to the generally higher cost of providing coverage for older people, Americans in that age group pay an average of more than $1,200 a year in out-of-pocket medical costs that Medicare would alleviate, according to the Health Care Cost Institute.
The report adds that the bill would probably also relieve financial strain on the Affordable care Act's individual insurance exchanges by allowing some of its most expensive customers to leave in favor of Medicare coverage.
The exchanges have run into escalating difficulties, with insurers withdrawing from some areas and boosting premiums in others to offset the cost of covering more sick people than they had before the ACA took effect.
In July, three Democrats in the House—Reps. Jon Larson, CT, Brian Higgins, NY and Joe Courtney, CT — announced that in September, they plan to formally introduce the Medicare Buy-In and Health Care Stabilization Act.
The House bill would allow Americans 50 or older to buy in to Medicare for as little as $8,212 a year. Considering that a 60-year-old currently purchasing a high-ranking "gold" plan on the exchange would pay an estimated $13,308, according to the congressmen's offices, that's a major savings.
The legislation would also allot funding and take other measures to stabilize the exchanges. Including Larson, Higgins and Courtney, the bill currently has 15 cosponsors.