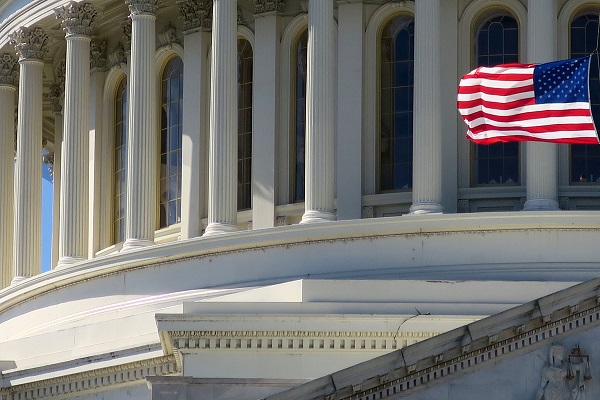 The Labor Department's effort to delay the January 1, 2018 implementation date for the fiduciary rule by 18 months will have to be opened for public comment after the Office of Budget and Management reviews the proposal, according to several stakeholders.
OMB's review of the rule could take up to 90 days, as it meets with and considers input from both proponents and opponents of the overall rule.
That process is expected to be exhaustive.
Cristina Martin Firvida, director of financial security at AARP, told BenefitsPRO that the organization, perhaps the most powerful and well-funded proponent for implementing the fiduciary rule as written without delay, has already requested a meeting with OMB.
Martin Firvida said it is AARP's understanding that Labor fully intends to open the proposed delay for public comment. The organization will make the case to OMB that further delay is unwarranted.
Micah Hauptman, financial services counsel for the Consumer Federation of America, which has lobbied to Labor that a delay of full implementation of the rule will expose retirement investors to continued conflicted advice, said Labor's proposal seems "predetermined."
"They asked the question about whether they should delay and in less than three weeks of the comment deadline sent a proposal to OMB? That's quite hasty and doesn't suggest that they engaged in real thoughtful decision making," Hauptman said in an email.
Scores of the financial service and insurance industry's largest stakeholders—Vanguard, Morgan Stanley, MetLife and Fidelity among them—lobbied Labor to delay the rule on the grounds that the Department has sent strong signals of its intention to revise the rule.
The CFA and other rule proponents are not holding out hope that OMB will resist Labor's intention to delay the rule.
"It's unclear if OMB will push back," said Stephen Hall, legal director of Better Markets, a non-partisan advocacy for transparency in financial markets. "But they should. A delay is so fundamentally at odds with what is best for the public. There is no legitimate or valid reason to delay this rule. But I fear OMB will green light the delay."
In order for Labor to delay, or for that matter, revise the rule, regulators will have to adhere to what Hall calls the substantive and procedural limits to rule-making under the Administrative Procedure Act.
Labor's proposed delay has not been released to the public, which makes it impossible at this point to understand on what grounds the proposed delay is being justified.
One prospect is that delay is needed to provide industry more time to comply with the rule.
Another potential justification is that the agency needs more time to conduct its review of the rule, ordered by President Trump.
Yet another possible basis is that more time is needed to create streamlined exemptions for clean shares of mutual funds and other product innovations that emerged subsequent to the rule's finalization in 2016.
Christine Lazaro, director of the Securities Arbitration Clinic at St. John's University School of Law and a board member of the Public Investors Arbitration Bar Association, does not think those potential justifications satisfy APA's requirements.
"I haven't seen evidence that industry needs more time to comply," said Lazaro. PIABA is also advocating against a delay.
"True, development of new products will take time, but it appears the industry has had sufficient time to develop policies and procedures capable of complying with the rule," she said.
To Lazaro, it appears Labor's justification for a delay is that it needs more time to complete its review of the rule.
"But if Labor doesn't have new information as to why the rule should not proceed, it should not delay for the sole purpose of reviewing the rule," added Lazaro.
Better Markets' Hall suspects Labor's possible justifications may be across the board.
"This is part of a process to weaken, if not kill the rule—that is what's going on," said Hall.
Hall doesn't believe the position that industry needs more time to comply is adequate justification to delay the rule under the APA. "Some firms would like it, but that's not justification for holding off on these critically important protections."
The Trump administration is well within its right to review the rule, said Hall. But that right in and of itself cannot justify a delay, he said.
And industry's efforts to engineer new products may also require more time. "Let them do that all day long. But that's not a rational basis for holding up these protections."
Ultimately, the question is whether Labor is abiding by the country's principles of rule-making in seeking a delay of the fiduciary rule, said Hall, who doesn't think a delay can be legally justified.
Better Markets will be making that case to OMB, regulators at the Labor Department, and "ultimately to a judge if we feel what they are doing violates the law," said Hall.
Related: Check out more content at our DOL Fiduciary Rule page