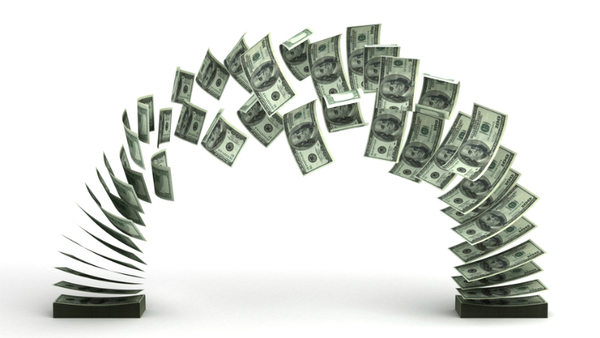 Those who come into the U.S. on an H-1B visa for highly skilled work receive salaries higher, on the median, than U.S. workers engaged in the same work.
HRDive reports that while employers planned to pay high-skilled H-1B visa holders a median salary of $80,000 in 2016, up from $69,000 a decade ago, their U.S. counterparts weren't so lucky. The data came from new U.S. Citizenship and Immigration Services data that made salary information on H-1B visa workers public for the first time. Those workers generally hold positions in science and mathematics.
A Pew Research analysis, however, found that U.S. workers in those fields and working in similar jobs had a notably lower median salary of $75,036 in 2016. The analysis cited data from the U.S. Bureau of Labor Statistics. American workers in those positions earned $73,979 in 2007, so they haven't seen anywhere near the salary increases that H-1B workers have over the past ten years.
Related: Where does all the stuff get made in the U.S. of A.?
Pew Research has also pointed out that although lawmakers brought up several bills in Congress to reform the H-1B visa program, and the Trump administration even issued an executive order to encourage businesses to hire Americans first, not much has changed.
Instead, there are concerns that bigger companies are getting most of those visas, cutting smaller businesses out of the process—and it also appears that American workers are losing out on such jobs not because they cost too much, but because they lack the skills required for the jobs available.
The situation could even get worse for American businesses, if they fail to find and train Americans to take some of that highly skilled work. The report adds that Canada is relaxing its immigration policy so that it can encourage skilled workers from outside its borders to come and create its own "Silicon Valley." If U.S. employers fail to recognize the need to extend training to U.S. residents to fill jobs, they might have to compete with Canada for both foreign and American tech workers.