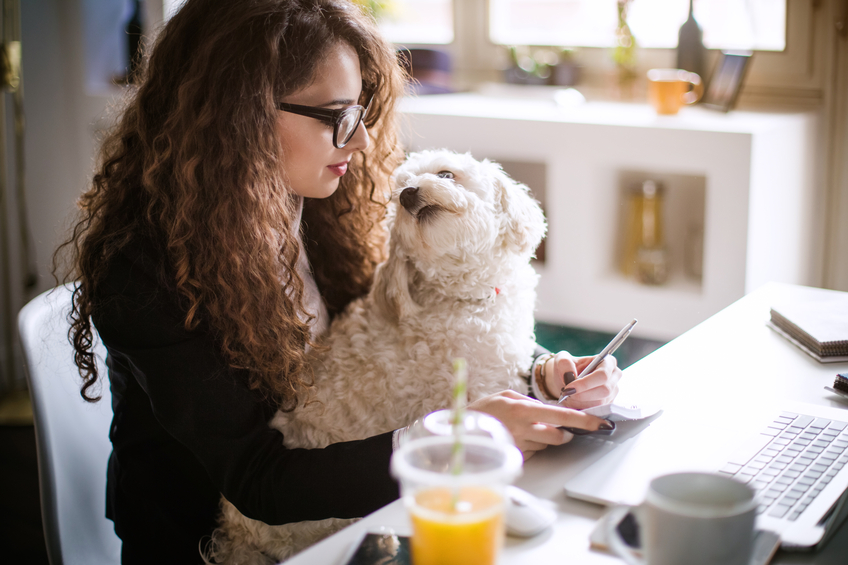 Employers trying to puzzle out which benefits will fetch and keep millennials might be barking up the wrong tree with some of their selections.
According to a report in Employee Benefits, 16 percent of U.K. employees would rather have their dogs in the office with them than have their employer provide them with a paid gym membership — and 28 percent would rather have Fido by their side during the workday than have paid, onsite yoga classes at work.
The survey from Purina PetCare indicates that employers may not be tempting millennials with the types of benefits that mean the most to them, particularly since 42 percent of employee respondents aged 18–34 said they would like or enjoy a dog-friendly workplace, and 24 percent think a dog-friendly workplace would make an organization more attractive to them (and thus more likely to keep them around).
In addition, 41 percent of millennial employee respondents believe that having dogs in the office would be a morale booster, compared with 32 percent of employer respondents. And 36 percent of millennial employee respondents have no reservations about having dogs at work, or feel that any potential problems would be outweighed by the positives, while 74 percent of this group can definitely see the benefits of having dogs in the workplace.
While only 27 percent of employer respondents have implemented a dog-friendly policy in their organization, 28 percent would like to — and they can certainly see the potential benefits of such an action. Nearly half — 46 percent — of employer respondents feel that having a dog-friendly policy creates a friendlier atmosphere, and 41 percent of those with a dog-friendly policy in place believe it calms and de-stresses the office environment.
Among employers who have heeded the call of the wild, 29 percent say that dogs in the office encourage social interactions between employees.
"From our own experience, we know that pet-friendly workplaces lead to a whole range of positive benefits, such as higher employee engagement, talent retention, greater well-being, higher performance and productivity, increased inspiration and decreased stress," Paul Steadman, human resources director at Purina, said in the report.