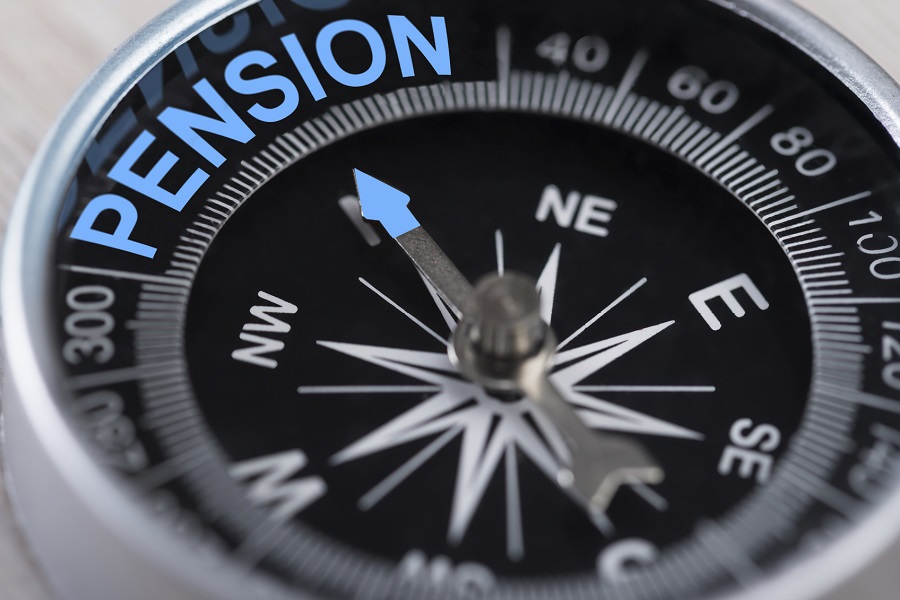 The health of the nation's collectively bargained multiemployer pension plans is a tale of two viewpoints.
Under one narrative, about 10 percent of the roughly 10.5 million workers and retirees counting on pension promises are in plans classified with a "critical and declining" status, meaning the plans will be insolvent within the next two decades or before.
But another narrative shows that most multiemployer pension plans are classified as "green zone" plans under the benchmark Congress established in the Pension Protection Act of 2006. Green Zone plans have a funded status of at least 80 percent.
The largest private sector actuarial consultancy to multiemployer plans wants more attention paid to the positive angle.
"The headlines that focus on financially troubled multiemployer pension plans miss the point that the majority are healthy," said Diane Gleave, senior vice president and actuary for The Segal Group, a New York-based consultancy that counts about 400 of the country's 1,350 multiemployer plans as clients.
According to a review of 200 of those clients with calendar year plans, Segal says 65 percent of the plans are in the green zone.
That fact gets drowned out by headlines focusing on the most challenged multiemployer plans that are facing insolvency, and the balance sheet of the Pension Benefit Guaranty Corp., the federal agency charged with insuring the benefits of private sector pension plans.
This month, PBGC released its fiscal year 2016 projections report, an annual exercise that yields its share of doomsday headlines.
According to the most recent projections, PBGC's massive funding deficit for its multiemployer insurance program grew yet again last year, by $3.1 billion.
All told, the program is underfunded by $58.6 billion, and stands a more than 50 percent chance of being insolvent by the end of 2025.
The program's deficit is projected to reach $80 billion by 2026, according to PBGC.
A statement issued by the agency was perhaps more bleak than any headline.
"The multiemployer insurance program is in serious trouble and is likely to run out of money by the end of fiscal 2025. If that happens, the people who rely on PBGC guarantees will receive only a very small percent of current guarantees — most participants would receive less than $2,000 a year and in many cases, much less," the agency said.
An increase in insolvent plans in the next decade is expected to accelerate the depletion of reserves.
While Segal's study underscores that most of its clients will not need PBGC assistance, it nevertheless shows that by individual head count, the prospect of a secure retirement is uncertain for most in the 200 plans, which account for 2.3 million participants in plans totaling more than $100 billion in assets.
Over half of those participants—55 percent—are in red zone, or critical plans.
In that group, 23 percent of participants are in critical and declining plans, the designation established by the 2014 Multiemployer Pension Reform Act.
The half-a-million participants in those plans are facing demographic trends that will be difficult to overcome.
Segal's review shows that plans in critical and declining status have dauntingly high ratios of inactive-to-active participants: 87 percent of inactive participants, or retirees drawing benefits, to just 13 percent of active participants, or workers contributing to plans.
For all of the other plans that are not in critical and declining status, the worker-to-retiree ratio is healthier: 63 percent of inactive participants to 37 percent of actives.
Increased contribution rates in critical and declining plans have limited impact on slowing the drain of assets, Segal's report says.
That leaves plans more dependent on investment gains and incomes. But that "generally is not enough to offset these plans' negative cash flow," according to the report.
Of the 110 Segal plans in the construction industry, 73 percent are green zone plans.
In the transportation sector, 11 of 37 plans are in the red zone, and account for a large number of participants—84 percent of the half-a-million participants in transportation sector plans.
Among the 16 plans in the manufacturing sector, 43 percent are in the red zone. Those plans account for 84 percent of the total 340,000 participants in manufacturing plans.
Some plans that are healthy this year are expected to come under further pressure in the near future. Segal says four green zone plans, and seven yellow zone plans, are projected to be in the red zone in the next five years.