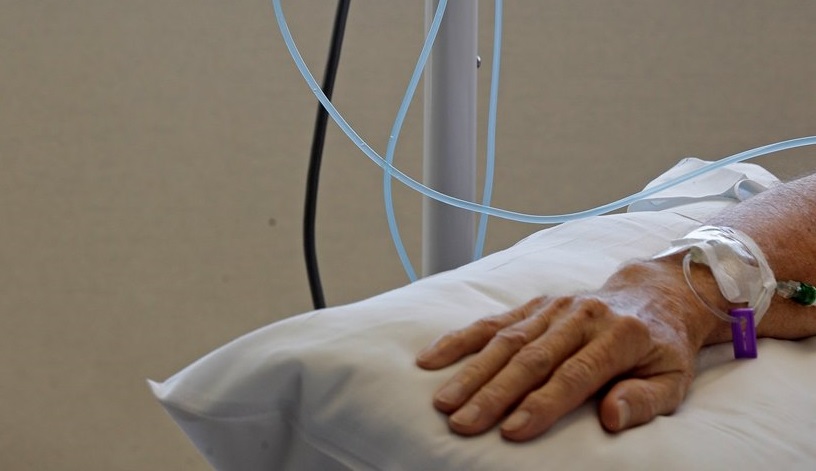 Dealing with a cancer diagnosis is tough—and when an employee gets the bad news, there are difficult times ahead for both employee and boss, particularly if the employer doesn't know how to handle the situation.
A report from the Society for Human Resource Management offers suggestions on employer dos and don'ts when an employee has been diagnosed with cancer. It cites Heidi Bimrose, director of health and productivity at insurance provider Unum Group, who got the bad news herself and learned firsthand how important the employer's behavior can be.
Bimrose, who works with large employers to identify trends and workforce solutions related to disability and absence, including strategies that focus on accommodating employees who have illnesses such as cancer, says that employers should let employees decide whether or not news of the diagnosis should be shared with coworkers. In the report, she's quoted saying, "[It] is that employee's decision to make about what they want to reveal to their coworkers."
Should the employee want to keep the news private, but needs some accommodation on schedule or job responsibilities, the manager can explain such changes to team members as simply an adjustment to the employee's schedule or changes in the employee's duties without revealing the reason behind the actions.
Schedule changes for chemo treatments or accommodations for frequent doctor appointments, lab tests and other diagnostic or treatment requirements can be substantial, and employers have to be understanding about such needs—as well as the toll taken by such treatments or the disease itself: fatigue, pain and other symptoms can impair the employee's ability to perform tasks that are normally part of the job.
However, that doesn't mean the employee is always unable to work at all, and the Americans with Disabilities Act (ADA) requires an employer to make reasonable accommodations for employees with illnesses such as cancer who are still able to work.
Managers of employees with cancer diagnoses should identify the organization's benefits, work/flex policies and services, such as employee assistance programs services, so that they can refer employees to appropriate assistance—such as how to apply for disability or leave benefits. They may not realize that more than 40 forms of cancer automatically qualify for Social Security Disability benefits.
In addition, managers should ask the employee what support he or she may need to do the job. There may be job restrictions and limitations during treatment and recovery, the report says, such as working from home and attending teleconferences rather than engaging in travel for the job.
The report also points out that employee caregivers need workplace support too, and that it's up to a caregiving employee whether or not coworkers are told of their teammate's caregiving responsibilities.