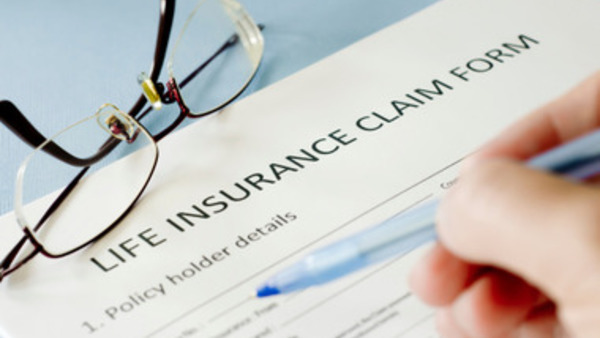 The age-old idiom, "if it's free, it's for me," can give workers a false sense of security when it comes to employer-offered life insurance.
A myth has emerged that the life insurance offered by employers provides adequate protection for employees. However, the reality of the situation is that it does not. Throughout my 30+ years consulting individuals on their life insurance needs, I've witnessed countless situations where individuals fall into this trap. In reality, employer-offered life insurance typically only covers a fraction of the protection required for most individuals.
As a benefits professional, you understand that employer-offered life insurance is an added perk on top of health, retirement and other benefits a company offers, not a solution. In light of September's Life Insurance Awareness Month, it's an exceptionally important time to educate employees, and guide them on the right path of financial well-being. Below are a few truths that dispel some company-offered life insurance myths.
Insufficient level of coverage
Chances are the death benefit offered by employer life insurance is simply not large enough to protect the policyholder's loved ones for the rest of their lives. Financial experts differ in their estimates of how much life insurance is advisable based on the individual's health, age, family situation, and other factors. But the suggested range is typically between 10 and 15 times their annual income. For younger individuals with lower salaries and longer careers ahead of them, the advised coverage amount could climb to as much as 30 times their current yearly income.
However, most employers only offer one to three times their employees' annual incomes, leaving a massive coverage gap. While this level of coverage represents a low cost, or even sometimes free option for employees, it simply does not provide sufficient protection should the unspeakable occur.
Gaps in coverage when switching careers
Employer provided life insurance typically takes the shape of a term policy with coverage ending when the employee is either laid off or willingly leaves the company for another job. It is possible that their new employer may not offer as much coverage as they had at their prior firm. While the employee is free to reapply for coverage on their own, chances are their premium will be higher. Not to mention, there's always the possibility the employee will develop a medical condition that could potentially make the policy unaffordable.
Permanent life insurance policies alleviate this issue by providing coverage over the entire course of the policyholder's lifetime. While these policies are typically more expensive and are rarely offered by employers as part of their benefits packages, owners of permanent life insurance policies never have to worry about losing their coverage, unless of course they fail to pay their premium.
No living benefits
The life insurance provided by an employer typically only comes with a death benefit, meaning the beneficiary will receive a payout should the insured pass away. However, permanent life insurance policies additionally provide access to the cash value of the policy while alive. This can come in handy as a quick access to cash that does not require the individual to dip into their retirement savings should an unexpected expense arise.
The solution: Call in the experts
Employer-provided life insurance coverage simply does not offer enough protection to meet the needs of employees. Additional coverage is almost always required to make sure employees and their loved ones are protected. It's not the responsibility of members of a company's HR or benefits team to identify the right financial products for each of the firm's employees. While they're experts when it comes to maximizing the currently offered benefits, consulting on additional insurance coverage or investments is not part of the job description.
However, many forward-thinking companies are beginning to expand their benefits packages to include access to a financial adviser to assist with these decisions. These advisers are called in to offer educational seminars and work individually with employees to eventually set them up for a secure financial future.
Don't fall behind the curve by pretending your current life insurance offering provides sufficient coverage for your employees. Instead, call in the experts to round out your benefits package and ensure everyone at your company has the protection they need.