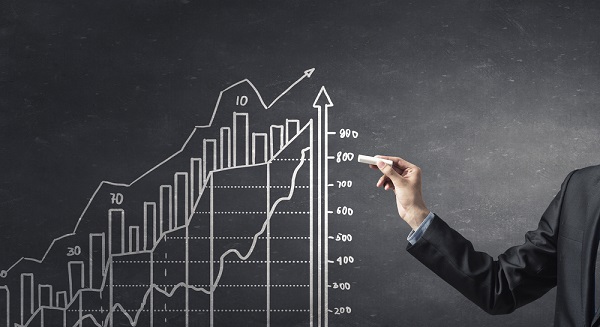 The downward trend of uninsured, which hit record lows in the third and fourth quarters of 2016, has reversed, and climbed in the third quarter of 2017 to 12.3 percent.
A Gallup/Sharecare measure of the uninsured rate, conducted since 2008, had hit a record low of 10.9 percent in the second half of 2016, after the implementation of the Affordable Care Act's mandated healthcare exchanges and the associated requirement that all adults have health insurance or be subject to a fine—those went into effect in 2014, and saw Medicaid expansion in 31 states between the beginning of that year and July of 2016.
Related: 5 states with lowest, highest uninsured rates
However, since the Trump administration took office, the uninsured rate has risen 1.4 points, 0.6 percent from the previous quarter alone. While it is still "well below" its peak of 18.0 percent, measured in the third quarter of 2013, the report cites a number of potential causes for the increase.
Not only have some insurers stopped offering insurance through the exchanges, with the corresponding lack of competition likely driving up the cost of plans for consumers, that could be shutting some out of the market—especially those who fail to qualify for federal subsidies. In addition, there's the uncertainty about the healthcare law itself, as the current administration takes steps to cut both access and funding—in addition to failing to enforce the penalty for not having insurance.
Key demographic groups are seeing a rise in their uninsured rates, which has increased at least one point among all key demographic subgroups since late 2016, except for those aged 65 and older. Those losing coverage are mostly among middle-aged Americans, racial minorities and lower-income Americans. The uninsured rate has risen by 1.8 points among those aged 35–64, compared with slightly smaller increases among younger (18–34) adults.
qAmong black and Hispanic adults, the rate has risen by 1.5 and 1.6 points, respectively, since the end of 2016. At the same time, the uninsured rate among non-Hispanic whites increased by 1.1 points. While the uninsured rate among high-income adults has increased by 1.1 points, lower-income and middle-income adults have seen comparatively larger increases in their uninsured rates since 2016, at +1.7 and +1.3 points, respectively.
Insurance purchased on the exchanges by those who pay for their own coverage has seen the biggest drop in 2017, falling by 1.3 points, from 21.3 percent to 20.0 percent. It had been the fastest-growing type of coverage since the individual mandate took effect in Q3 2013; between then and 2016 growing by 3.7 percent.
The next largest change is among those with coverage under Medicare, which has fallen 0.5 points since 2016.
According to the study, it's expected that unless the government intervenes to stabilize the marketplaces, coverage will continue to fall and premiums to rise; however, Trump has said in a press conference that health care legislation won't be back on the agenda till the beginning, or even the middle, of next year.
The cancellation of cost-sharing payments alone, which help lower-income Americans, is expected by the Congressional Budget Office to cause premiums 20 percent higher in 2018 for the ACA's popular "silver plans" and 25 percent higher premiums by 2020.
Some states are being hit particularly hard, with Pennsylvania's acting insurance commissioner announcing that rates in that state will increase by an average of 30 percent in 2018 after an initial projected increase of 8 percent prior to the cancellation of the cost-sharing payments.
And Trump has personally intervened against approving Iowa's request to the Department of Health and Human Services to waive some ACA rules that would stabilize the individual insurance market in that state. That intervention, despite the state's two Republican senators pleading on behalf of the state, could cause a 56 percent increase in premium cost, according to Iowa's Republican governor.
And in the previous week, the Trump administration missed the deadline to approve a similar waiver request by Oklahoma's health commissioner, whose own state is facing 30 percent premium cost hikes in 2018.