The practice of selling both health benefits and property and casualty insurance (P&C) from one brokerage continues to be a growing trend at a time of industry consolidation and increasing use of technology. One important factor driving this trend is simply the matter of trust—once a broker has a strong relationship with a client in one area, the client is more likely to want to work with that broker in other capacities.
In some ways, benefits insurance has much in common with the P&C world. Dan Thompson, a partner at Gulfshore Insurance in Naples, Florida, notes that the health of employees is key to both benefits management and workers' comp—which is always a major part of any P&C product.
"The industry has often overlooked the fact that when you're managing risk through a workers' comp program, you're dealing with the health of the employees and working to make sure they lift things properly or that they adhere to proper practices to make sure that they're safe," he says. "Likewise, on the benefits side, we're always talking about keeping employees healthy. So there's a logical connection between the two."
Size matters
One factor that drives this trend, of course, is competition. As many larger brokerages begin to explore the concept of a "one-stop shop" for insurance, other firms feel compelled to also sell in multiple areas.
Paul Praxmarer, a principal at Chicago-based Corkill Insurance Agency, notes that when his company—originally a P&C shop—started selling health benefits in the 1990s, the goal was to remain competitive with other brokerages. "That's how we started; it was a defensive response. You wanted to write the benefits because you didn't want another broker to take your P&C business."
But like the story of Goldilocks, there is a certain sweet spot—not too big, not too small—when it comes to client size.
Consultants say there is still clearly a limit to how much a small agency can handle. Smaller, boutique shops are often not well-suited to expand into other areas. Rob Calise, managing director of employee benefits with Hilb Group, based in Richmond, Virginia, notes that small, main-street agencies might not have the resources to handle both P&C and benefits sales. "An agency that's just writing for small businesses would find it hard to do," he says. "You do need size and scale to effectively cross-sell."
Praxmarer also notes that very large employers tend to not buy both benefits and P&C from the same source, since within a bigger company, the HR department often has separate teams focused on their specific areas. "Quite often, a very large company—that 10,000-employee company—has a different benefits agency than the P&C agency," he says.
Selling to a smaller, middle-market company, where one person or a small team is responsible for buying both types of insurance, is much better suited for the one-stop-shop approach, he adds.
Developing trust
Building a relationship with a client in one area can lead to selling insurance in the other, Thompson says. His brokerage has developed a level of trust and comfort with their clients to a point where it just makes sense to work together in different areas.
"When we do a great job for the client on the commercial side, and we help them lower the severity and frequency of claims on their workers' comp, we can then talk to them about severity and frequency of claims on the benefits side. If their current agent's not talking about it, then we are able to bring more value to that client. They already have a trusted relationship with us on the commercial lines, so that only increases the probability of the sale on the benefits side," he says.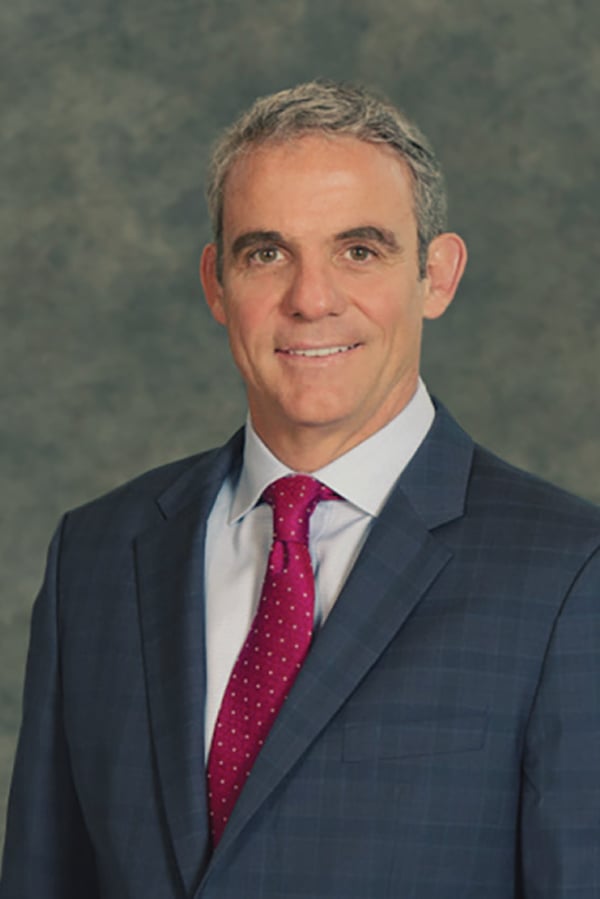 Paul Praxmarer, principal, Corkill Insurance Agency
Thompson adds that likewise, if a company is seeing the severity and frequency of claims going down on the benefits side, a broker can then start a conversation about the P&C side. "It opens up the opportunity to say 'Hey, is your workers' comp performing that way?' And if it isn't, then we're able to show them the value proposition on the commercial side."
Calise notes that the relationship goes both ways—an employer that is willing to expand its relationship with a broker is, in turn, going to be a higher priority for that broker.
"When you have more business with one brokerage, you get more attention," he says. "Your business is worth more; instead of an 'A' client, you become an 'A+' client."
New technology, new approaches
Insiders say that even with the advances in benefits and claims management software, there is a need for more effective platforms that work across both the benefits and P&C side. However, technology continues to evolve, and will remain crucial for bringing down costs.
"Technology plays a big factor in understanding who your clients are," says Calise. "To be able to mine the company's database is critical. The more information you have about clients, the easier it becomes to figure out who is a good benefits candidate, or who's a good P&C client," he adds. "It makes the job a heck of a lot easier and more efficient."
Technology also makes insurance management easier for clients, of course, and employers increasingly look for consumer-friendly solutions. "The clients expect sophistication on both sides," Thompson notes. "It requires an investment in IT systems." He adds that the sales point is often slightly different in the two areas: For benefits, the platform also has to work for individual employees, whereas for the P&C side, it's only the employer who is the main customer.
One area of innovation for brokers interested in selling both benefits and P&C may be in new partnership models. Thompson notes that his firm partners with a physician group that provides support for both wellness programs on the benefits side and treatment of injuries that fall into the workers' comp area.
In addition, Thompson speaks highly of the Ascend industry group, which coaches health benefits agents on new strategies for growth, including partnerships with P&C brokers. "It was a game-changing experience for me," he says of discovering the system. "It's a group of more than 70 different benefits agencies. Some of them partner with separate P&C firms as a strategy to bring in business. It's a very interesting approach."
He notes that different states have different rules about these types of partnerships, but adds that a partnership approach has worked well for some smaller firms.
All on the same page
With any dual approach, there may be some producers who are protective of their relationships with clients and reluctant to work with agents from a different insurance area, Calise notes. But he says by focusing on the big picture, brokers can improve their firm's bottom line. "I think it's critical to get sales people aligned with what you're trying to do and why you're trying to do it," he says. "It starts with a firm's leadership to set the tone."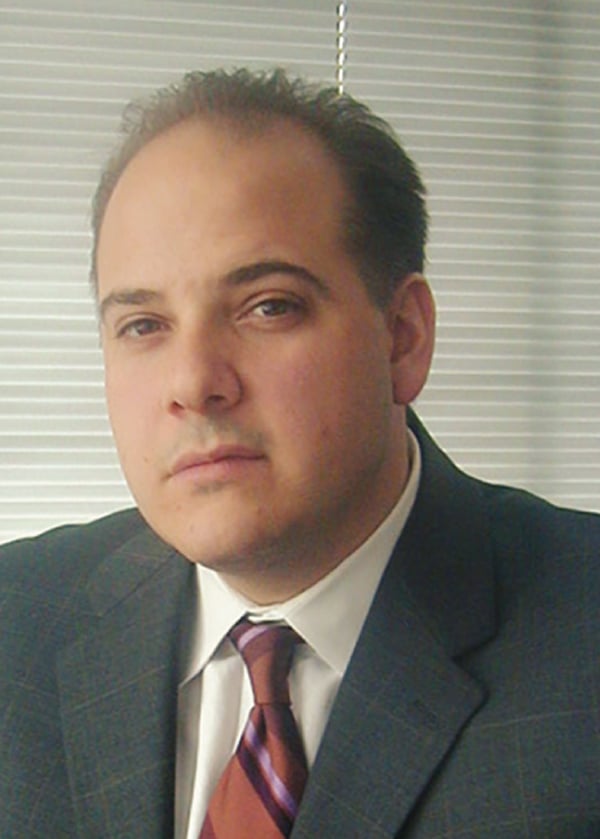 Rob Calise, managing director of employee benefits, Hilb Group
Praxmarer also emphasizes a team mentality. "The producer, the account manager, HR support; ultimately it's all tied together, so the client views the agency as one entity," he says. "It's all about team selling."
Weathering the storm
Dan Thompson's firm, Gulfshore Insurance, based in Naples, Florida, was one of many businesses affected by Hurricane Irma. The hurricane, one of the largest storms on record to hit Florida, devastated the company's office on Marco Island and damaged other locations as well. Thompson says the company's advance planning allowed it to keep functioning in the immediate aftermath of the hurricane.
"The key is being prepared," he says. "Every year, we do a disaster drill before hurricane season." This year's drill was named Hurricane Jack, after a retired chief sales officer for the firm. The company-wide exercise brought in generators and other resources so that the firm could prepare to operate during a weather-related disaster. The agency has also compiled a disaster-preparedness manual to help with training.
"All of our IT data goes offsite; our policyholders can reach us even if the building blows away," Thompson says. "We've executed the plan through several hurricanes."
Even though Irma caused damage throughout the state, Thompson notes that it came during the tourist industry's slow season, so at least businesses will have a chance to repair and rebuild before things get busy again. "For businesses down here, September is the slowest month of the year—not that anyone would want a hurricane at any time," he says. "Many restaurants have business-interruption insurance. It was still a big mess, with power outages, trees down, septic systems backing up—it was a real nightmare.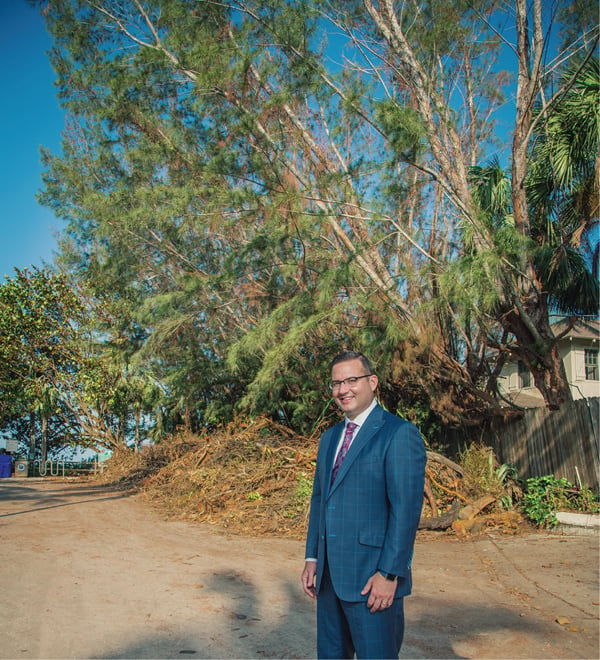 "We had a big client that had solar panels fly off the roof like ninja stars," he continues. "It destroyed their entire fleet of cars."
Thompson notes that the firm was flooded with calls immediately after the storm and the company management brought food into their offices for workers handling claims.
Overall, he said the company's carrier partners were able to respond quickly. "Insurance carriers were writing checks right in the parking lot." He adds that carriers gave the firm additional flexibility concerning open enrollment season, since several deadlines were coming up.
"We were lucky it wasn't worse."