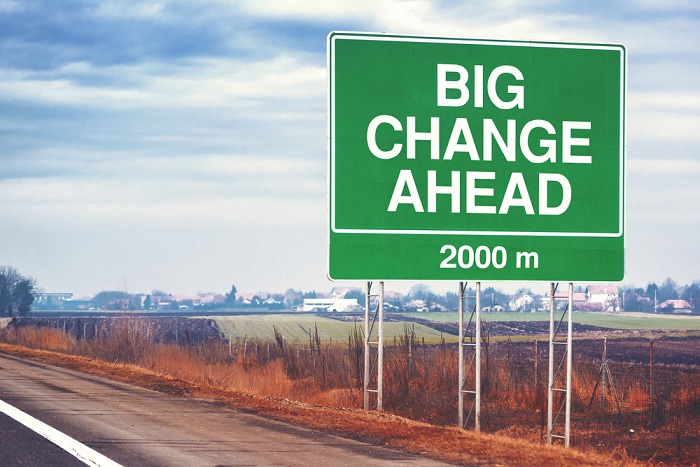 (Bloomberg) – TPG co-founder Jim Coulter drew on evolutionary biology to paint the investment landscape Wednesday.
"It turns out that Darwin is a bit wrong," he told the audience at Bloomberg's Year Ahead Summit in New York.
Rather than evolutionary changes happening slowly over time, Coulter said moments of stability are followed by rapid change, known as punctuated equilibrium. That creates investment opportunities, the billionaire said.
Coulter, who started the private equity firm TPG with David Bonderman in 1992, pointed to five places where fundamental changes are creating opportunities for 2018 and beyond:
#1: Experiences
TPG has seen a shift in consumer spending dollars toward experiences rather than material objects.
Events such as concerts and sports have gained in value as technology enables people to more easily buy tickets and share the experience, Coulter said. TPG's investments in Cirque du Soleil, Creative Artists Agency and Viking Cruises play on this theme.
#2: Seat belts
"When new technologies occur, it takes a while for society to put on the seat belts," Coulter said. "One of the things we're thinking about in an investment sense, in a societal sense, is where are the seat belts going to come on in this tech revolution?"
Making media platforms transparent and managing data breaches are areas of interest to TPG.
McAfee, a cyber-security company in the firm's portfolio, is one way TPG is tapping into what it sees as critical seat belts for businesses.
#3: Locavores
In the culinary landscape, the industrial, mass-scale distributors have shrunk and consumer appetite for local, artisanal options has boomed, Coulter said.
He played a video for the audience from the television show "Portlandia," where the characters ask a restaurant waiter for background information on the chicken they're considering ordering.
Grocery store chain Gelson's, which TPG bought in 2014, "is ground zero for this trend," he said, calling it "Dean & DeLuca mated with Whole Foods."
#4: Private markets
"The alpha has moved to the private markets," Coulter said. A dearth of initial public offerings, even as venture capital has flowed into startups at a rapid rate, reflects what he calls "The Bezos Effect."
In the years after Amazon's IPO, the company was undervalued by investors, and founder Jeff Bezos was chastised by analysts for investing money in long-term growth plans, Coulter said. Today more companies are opting to stay private for longer, he said.
#5: Dead malls
While a sharp decline in foot traffic has been tough for retailers, it's been deadly for malls, Coulter said. He pointed to photos of malls left idle, one gathering snow after months without visitors, another turned into a giant Koi pond after its roof collapsed.
"This is a really interesting opportunity because someone has to reprogram this real estate," Coulter said.
TPG portfolio company Life Time Fitness is finding inexpensive rent in spaces that have housed struggling big-box retailers, and Cirque du Soleil is looking at programming children's events in such areas.