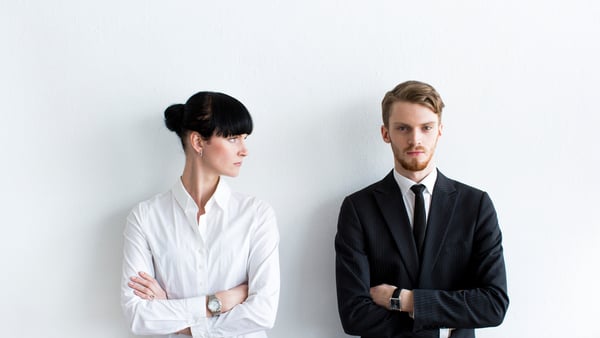 It seems that compensation isn't the only area in which women come out the underdogs; there's a benefits gap as well.
Not only are men more likely to use employee benefits, but according to benefits technology provider Businessolver, male employees are more likely than women to be satisfied with the benefits their employer provides.
As a result, there's likely to be some dissatisfaction among female workers during companies' annual benefits enrollment—something that HR personnel need to be aware of and deal with, so that the needs of the entire workforce are met.
Businessolver reports that the findings indicate a clear divide in how men and women perceive and use workplace benefits. Not only do 90 percent of men feel their employer contributes to their retirement plans well, compared with just 77 percent of women, but 87 percent of men feel their employee offers sufficient paid maternity leave, compared with 75 percent of women.
In a work-life survey by the American Psychological Association, other disparities are borne out, with the finding that, "[c]ontrary to popular belief, work-life balance and work flexibility issues aren't primarily women's issues." The study points out that in some instances male workers are the ones who use work-life benefits more frequently—even once a week or more; they're also more likely to say that their work is interrupted for personal or family reasons.
Among the benefits that men take more advantage of than women are child care benefits (9 percent, compared with 2 percent); personal time off (9 percent compared with 4 percent); flexible schedules regarding how many days a week they work (15 percent compared with 9 percent); paid leave (7 percent compared with 1 percent); and unpaid leave (9 percent compared with 3 percent).
They also access life management resources, such as access to concierge or relocation services (8 percent compared with 2 percent), and phased transitions, including gradual return from leave (8 percent compared with 1 percent). Men were also more likely than women to say their employer offers many work-life benefits, which could contribute to these disparities.