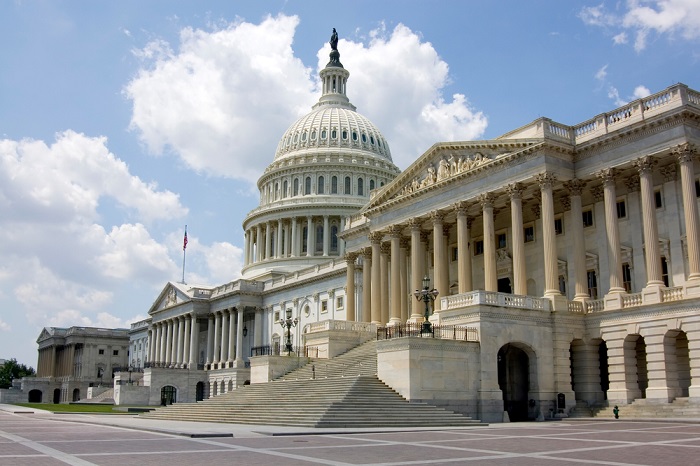 (Bloomberg) — The Senate tax-writing committee continued hammering out the details of its tax cut proposal Tuesday, while the House may vote on its bill as soon as Thursday.
Senator John Thune, the chamber's No. 3 Republican, said the repeal of the individual mandate required by Obamacare will be included in the revised version of the Senate GOP tax plan.
House Majority Whip John Cornyn is confident the chamber will get the 50 votes it needs to pass a bill, according to Thune. "We wouldn't have proceeded if Cornyn wasn't confident he could get to 50," Thune said.
The chairman's mark out later Tuesday will fully comply with Senate budget rules designed to prevent long-term deficits, according to a Senate GOP aide who asked not to be named because the discussions were private. Adding the mandate's repeal should help in that effort by reducing out year deficits.
Democrats on the Senate Finance Committee objected to the emerging Republican plan to add the repeal of the Obamacare law's individual mandate to tax overhaul legislation.
The Finance panel's hearing briefly grew heated as Senator Ron Wyden, the panel's top Democrat, suggested that it was improper to consider the measure. He asked that the committee recess until Wednesday — and Chairman Orrin Hatch agreed.
"We've had it for the day," Wyden said. "Expect us to be back tomorrow with a lot of questions."
Senate leaders have said the chamber's tax writers are considering including the provision in a revised tax bill that's planned for release later Tuesday. Eliminating the requirement for individuals to purchase insurance would generate an estimated $338 billion in savings over 10 years — helping tax writers to meet avoid increasing the federal deficit too deeply with their tax cuts.
Those savings would come from reductions in government spending on health-coverage subsidies for an estimated 13 million Americans who would forgo coverage in 2027, according to an estimate from the Congressional Budget Office.
Democrats described the plan as paying for tax cuts by eliminating health coverage. "In their desperation to secure an ideological trophy, no matter the consequences, Republicans are choosing to pay for corporate tax cuts by raising premiums for middleclass families and ripping away health care altogether from millions more," Wyden said in a prepared statement. "This is a con job on the American people and proves that Republicans' only agenda is putting an economic double standard into black letter law."
Also Tuesday, a coalition of health-care groups urged congressional leaders to maintain the mandate "unless and until Congress can enact a package of reforms" to prevent "extraordinary premium increases."
"There will be serious consequences if Congress simply repeals the mandate while leaving the insurance reforms in place: millions more will be uninsured or face higher premiums, challenging their ability to access the care they need," said a letter to congressional leaders from the group, which includes the American Medical Association, the American Hospital Association and America's Health Insurance Plans.