Here's a surprising source of information that can reveal a lot about how the economic health of an area might play out for retirees once they leave their jobs: area codes.
GoBankingRates.com came up with this one, and points out that information available on different municipalities within an area code can inform on mean household income—but also can serve as a guide to communities where access to health care and education choices are limited.
In addition, area codes can highlight places where jobs and other economic opportunities have vanished, which means it could be tough to get by on retiree income and even tougher to find work to supplement it or options for everything from medical treatment to educational options to cultural activities.
Ditto cities and agricultural areas suffering a downturn, which will mean a scarcity of opportunities of all sorts.
One thing that's highlighted in looking at the richest area codes and comparing with the poorest on a map is that cities are where it's at.
The 10 richest area codes are in urban centers, while the 10 poorest are in rural areas. The scenery may be grand, but money is in short supply.
Also telling is the fact that six out of the 10 richest area codes are on the Eastern Seaboard. Two are in Texas (which also has two of the poorest), and the other two are in California and Washington State. The 10 poorest areas are mostly concentrated in the south central U.S.
Data came from the 2015 Census Community Survey, the most recent data available, to rank cities across the nation in order of mean household income and sort by area code.
To determine the richest and poorest, GoBankingRates.com averaged the incomes of the three highest-earning cities or lowest-earning cities to find the overall representative household income for a particular area code.
Only area codes with at least three high income or low-income cities were included. Area codes with both wealthy and poor cities were classified as either "rich" or "poor" if they had more wealthy or more poor cities in total. Area codes were sourced from AllAreaCodes.com.
Here are the five richest and five poorest area codes, according to GoBankingRates.com.
5 richest area codes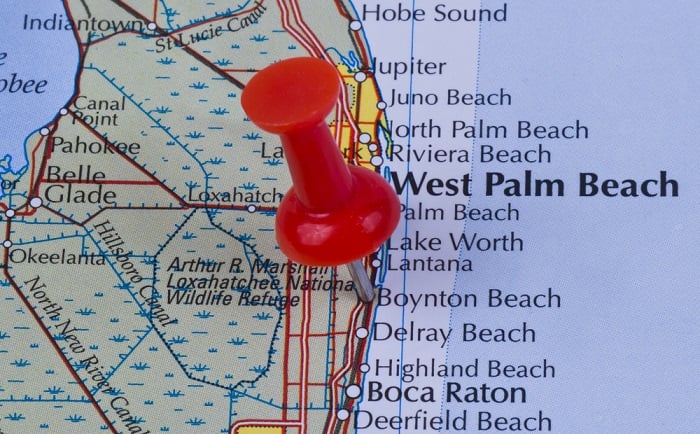 5. Area code 561—Palm Beach County, Florida
Mean household income: $368,063
One might expect that Palm Beach County would come in as one of the wealthiest area codes, but you might be surprised to learn that there's a great disparity in income from one town to another within the area.
The area code runs from Boca Raton to Jupiter along the coast and inland as far as Lake Okeechobee, and some of its towns are extremely wealthy.
While the county's poverty rate is actually 13.5 percent, reflecting the national average, the town of Malanapan, located along the Intracoastal Waterway, has a 1.5 ercent poverty rate among its 265 residents. Of course, there's plenty to attract the affluent in the area, including the Florida Underwater Archaeological Preserve, which is just offshore from Manalapan and boasts a diveable shipwreck just 175 yards offshore.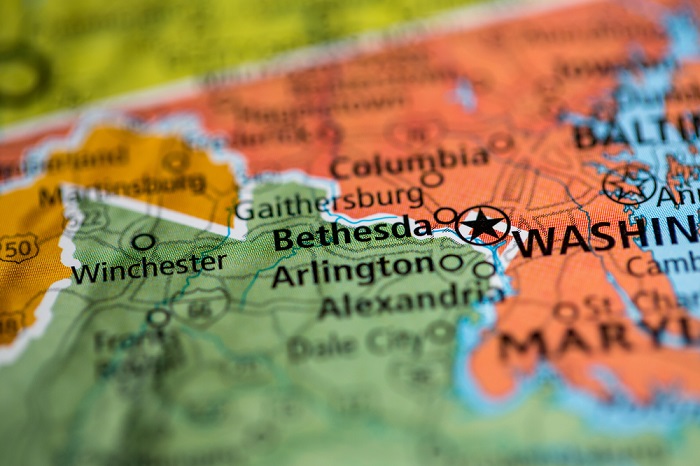 4. Area code 301—Maryland and Washington, D.C. metro area
Mean household income: $372,192
It shouldn't come as any surprise to anyone that this area code is one of the wealthiest in the country.
It encompasses Chevy Chase Town, with a poverty rate of just 0.6 percent and a median property value of $1.18 million, and Chevy Chase Section Five, which has similar property values but a (slightly) higher poverty rate of 4.5 percent.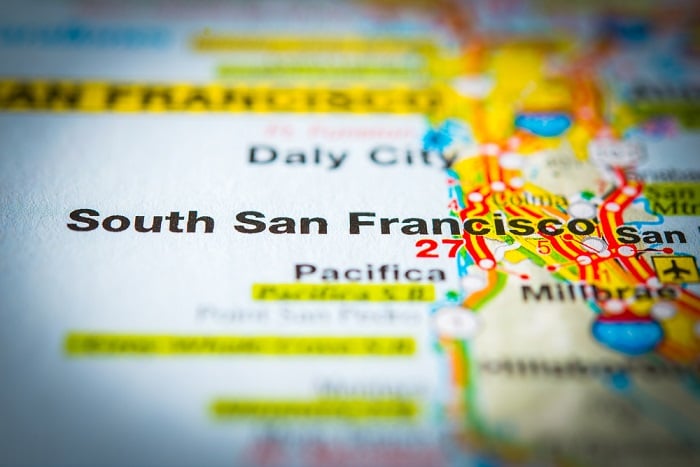 3. Area code 650—South San Francisco Bay area
Mean household income: $404,544
Visit the city by the bay and you won't forget its charms—which are pretty costly.
In fact, just south of San Francisco is actually the location for the most expensive area code in the whole state—and it lies just south of San Francisco, along the western side of San Francisco Bay.
If you're looking to live here, be warned. The area code's wealthiest cities, Atherton, Woodside and Hillsborough, all have median property values of $2 million, for estates that nestle into wooded hillsides and overlook natural preserves.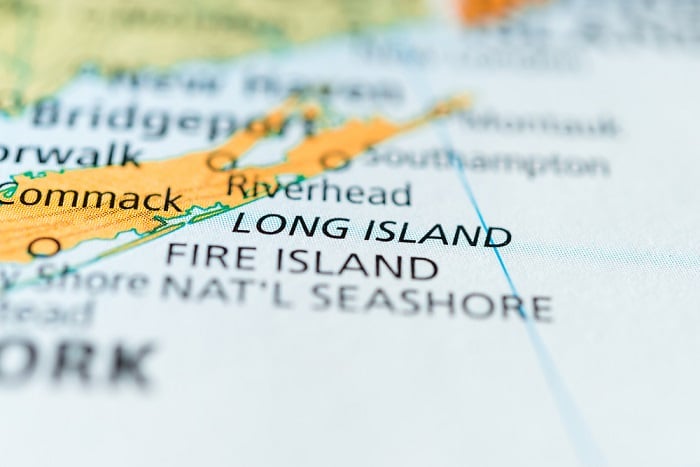 2. Area code 516—Long Island, New York
Mean household income: $435,924
The western part of Long Island is served by the 516 area code, and in that part of the island you'll find not just Hempstead but also the upscale communities of Cove Neck, Hewlett Bay Park and Plandome—as well as plenty of other prosperous communities.
In the village of Cove Neck, for instance, median property values run $2 million, reflecting 100 percent growth in recent years. Situated along Oyster Bay, the homes list for as much as $2.8 million with spacious lots and ample square footage.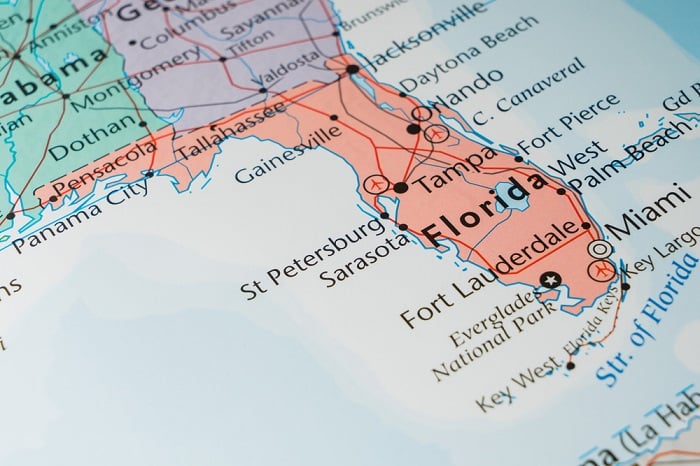 1. Area code 305—Miami and the Florida Keys
Mean household income: $485,464
If you've been dreaming about retiring to this area—extending from Miami to Key West and even further—make sure you have plenty of money salted away.
You'll need it to live in this posh part of the state. In fact, it's the most posh part of the country, with residents bringing in nearly a half mill a year for income.
Indian Creek, northeast of Miami, has the lowest poverty level in the area code at 3.3 percent. The median property value in the town reflects the last few years' 100 percent growth rate, making houses come in at $2 million a pop.
The community centers around a country club by the same name on Indian Creek Island, where 60 residents have grand estates along the shoreline.
5 poorest area codes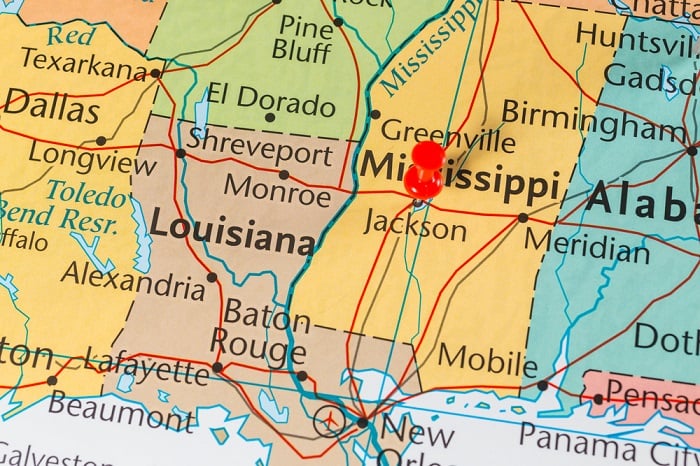 5. Area code 662—northern Mississippi
Mean household income: $17,953
This area code covers the upper half of Mississippi, a place that in the pre-Civil War era was a thriving trade and shipping region.
Of course the war put a stop to all that, and now all that's left are crumbling plantations on what used to be the right side of the tracks—the other side boasts more modest brick residences.
While this part of the state offers few opportunities, the fewest of all are in the town of Tchula, which is the poorest in the area code.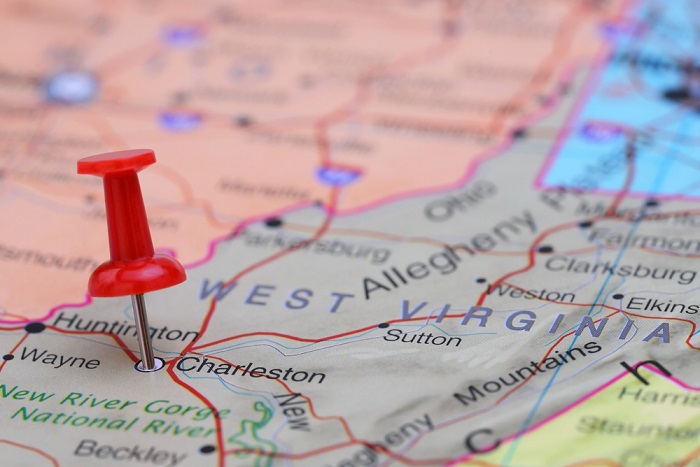 4. Area code 304—West Virginia
Mean household income: $17,637
One of the most beautiful states for sheer scenic grandeur, West Virginia certainly hasn't profited much from the attractions of its mountains.
With the fourth poorest area code in the country, West Virginia's poorest town, Pageton, has a median household income of only $13,250 and lies in McDowell County, the poorest in the state.
Food stamps were actually created after a campaign trip by John F. Kennedy, who was so alarmed by what he saw that he later devised the program. In addition, the poverty of Appalachia also led to the development of programs like Medicare, Medicaid and free school lunches.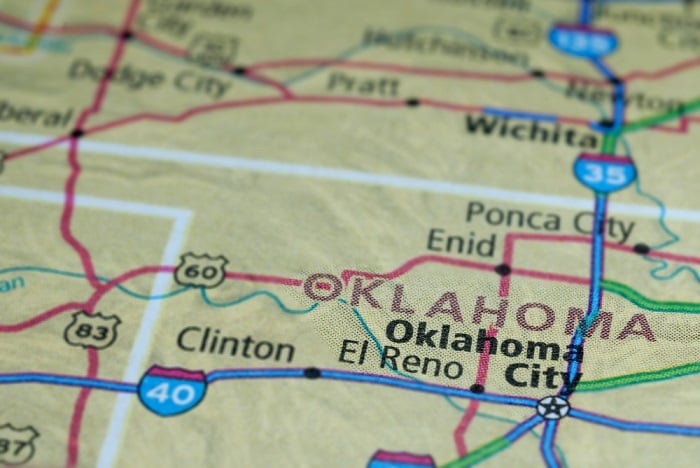 3. Area code 580—South and West Oklahoma
Mean household income: $17,592
Oklahoma City and Tulsa are prosperous, but not so for other parts of the state. Area code 580 takes in the panhandle, as well as western and southern parts of Oklahoma, and it's the third poorest area code in the state.
As an indication of how old financial woes can cripple towns and even regions for decades, if not centuries, to come, you have only to look at Amorita in the northern part of the state.
It's the poorest city in area code 580, with a mean household income of just $13,750. But it had its glory days; in the early 1900s, it was a thriving railroad town. But during the Great Depression, the railroad abandoned the line there—and the town never recovered from the blow.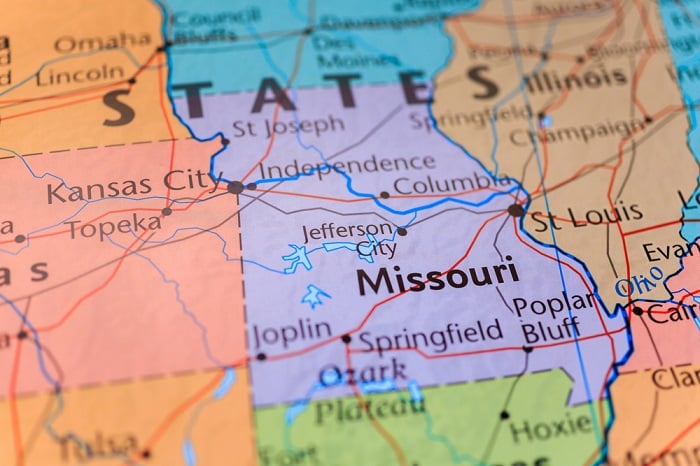 2. Area code 573—eastern Missouri
Mean household income: $16,895
Another example of a centuries-old blow, the city of Danville—formerly the seat of Montgomery County—was sacked and burned during the Civil War. Now fewer than 50 people remain, all of them living below the poverty line with median household incomes of $10,598.
And this is despite the natural wonders in the area code—such as the Mark Twain National Forest and Graham Cave State Park, just 3 miles from Danville—that have failed to lure prosperity back to the area code.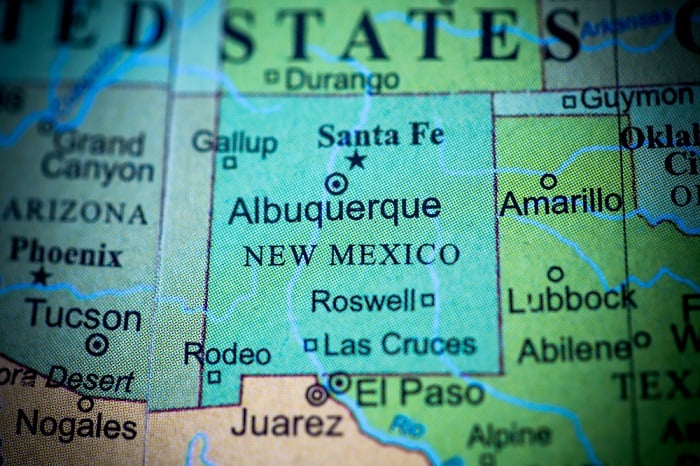 1. Area code 575—rural New Mexico
Mean household income: $15,110
This part of the state is a study in contrasts, with the area code encompassing not just Santa Fe and its arty culture, Taos and its skiing and pueblo, and the Albuquerque balloon festival but also some of the poorest places in the whole country.
Even attractions don't seem to help these poorer areas.
Witness the town of Rodeo on the New Mexico-Arizona border, which has a median household income of $10,655 and is also home to the world-class Chiricahua Desert Museum featuring Native American artifacts, an art gallery, a Desert Botanical Garden, outdoor sculptures and a live reptile exhibit with more than 50 species.