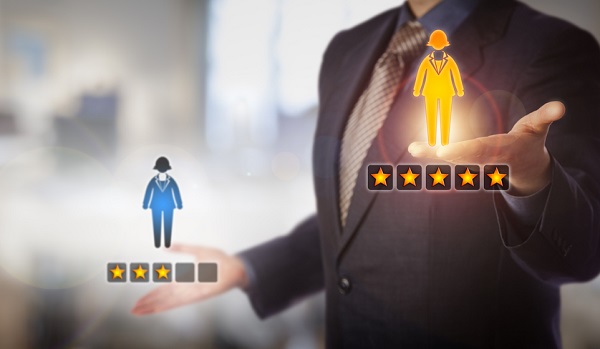 As we approach the New Year, many businesses are entering the annual performance review period for their employees. This performance management process has been around for years, providing leaders with an opportunity to address successes, concerns and suggestions with employees every 365 days. However, it's increasingly apparent the annual performance review is a flawed process and is in many instances, causing more problems than it solves.
For starters, managers and employees put a heavy time investment into the annual review process. However, the outcome of the performance review process can include potentially biased opinions and inaccurate results. These factors have led to increased frustration and dissatisfaction with the current annual review process.
It's clear there needs to be a change, and many organizations have started to adopt new approaches. Recently, many global organizations have taken steps to reinvigorate their performance management process by eliminating annual reviews entirely. But it still begs the question why many others are lagging and continuing to use an antiquated process that not only places undue stress on employees and managers but also can take a significant amount of time away from daily tasks.
According to the advisory service CEB, the average manager has spent upwards of 210 hours a year on annual reviews, with the average employee each taking about 40 hours a year on these activities as well. Despite the massive amount of time spent preparing and executing reviews, only 29 percent of employees say that their performance reviews are fair and balanced.
Continuous feedback is becoming an integral part of the performance review process – and rightly so. Many forward-looking companies have instituted a model of continuous feedback on employee performance to combat these challenges of heavy time investment and inaccurate reviewing.
Improving performance with continuous feedback
This approach is people-centric, putting greater emphasis on in-the-moment feedback and coaching in place of outdated annual performance appraisals. Providing continuous feedback increases morale and helps employees stay on track with their professional goals. When employees have a clearer, more current idea of where they are in their development, they're motivated to continue their growth, rather than to disengage or worse, leave the organization entirely.
Other ways continuous feedback helps support employees and managers include:
Analytics: Continuous feedback reviews encourage more regular intake of performance data such as customer satisfaction or sales results. This data provides managers with tangible metrics to assess and rate employee performance, and removes biases and human error by basis promotion and pay scales on data. Workers can be identified as top performers and rewarded for their performance when managers have access to accurate information on key metrics for success.
Culture: Frequent, data-driven feedback helps to support a positive workplace culture. Encouraging continuous dialogue up and down the organizational hierarchy helps to ensure all employees feel valued, respected and acknowledged. This idea of nurturing what is known as a "coaching culture" is another way for organizations to implement and reinforce continuous feedback in the workplace.

Adopting a coaching culture involves evaluating managers on their ability to provide continuous feedback to employees. It also encourages employees to learn from their experience by exploring the right questions, rather than simply having a manager tell them the best way to complete a task. Coaching employees means empowering them to work through challenges and find meaningful solutions. It also helps to correct behaviors or actions that may need improvement and teaches problem-solving as managers and employees work together towards a resolution.

Frequency: Employees today are seeking more frequent feedback, and they want to know if they are meeting or exceeding expectations. Infrequent feedback and conversations can foster uncertainty and result in workers' hurt feelings – and can cause a higher turnover. Having more frequent conversations is one way to help keep employees motivated and engaged. In-the-moment, positive reinforcement helps to elevate performance by helping employees gain confidence.

Leaders should have regular, quality conversations – even if that means touching base multiple times a day. Taking this one-on-one time to discuss performance and get employee feedback can help with immediate application and circumvent potential issues rather than imposing damage control.
Furthermore, allowing feedback to come from multiple sources benefits both managers and employees as it increases the number of available teaching moments. For example, showing progress in training and compliance can keep employees safe and motivate them to get to the next level in their organization.
As leaders strive to attract and retain top talent, performance management must evolve into an everyday activity that encourages each employee to be their best. Continuous feedback provides managers the opportunity to coach and improve performance, while simultaneously providing employees the opportunity to learn, grow and reach their own goals while also achieving organizational success. Organizations must move away from the annual, manager-driven process towards one that reinforces continuous team-centric development and individual growth.