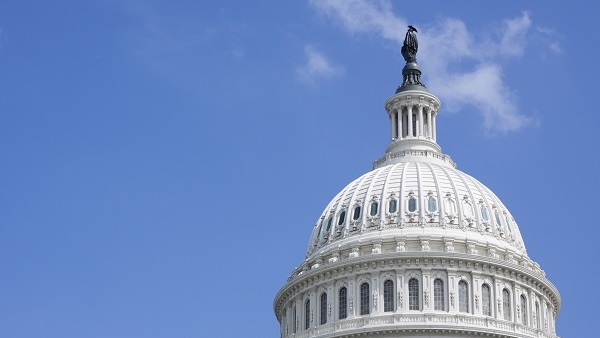 The American right has not given up on a total repeal of the Affordable Care Act.
A letter signed by 11 individuals affiliated with influential conservative groups urges President Trump and GOP leaders in Congress to stay true to one of the Republican Party's central campaign promises in the new year by scrapping Obamacare.
"We applaud your success in repealing one of the most despised parts of Obamacare—the individual mandate fines—but millions of Americans are still suffering under the many other provisions of the 2010 health overhaul that remain on the books," said the letter, whose signatories included people affiliated with the Heritage Foundation, the Goldwater Institute, the Galen Institute, the Ethics and Public Policy Foundation and the Independent Women's Forum.
The letter was sent ahead of a summit between the president and Republican Congressional leaders this weekend aimed at crafting a policy agenda for 2018.
Some GOP leaders, notably Senate Majority Leader Mitch McConnell, have hinted that they're not interested in a fourth attempt to scrap Obamacare, which has become increasingly popular over the past year.
Instead, GOP leaders are focused on selling the benefits of their recently-passed tax plan to the American public. While the tax legislation is also polling poorly among voters, Republicans are convinced that once Americans understand that they will likely be receiving a tax cut as a result, their thinking about the bill will change.
Trump has sent characteristically mixed messages about his intentions. In recent weeks he has highlighted the efforts his administration has taken to undermine the ACA, notably by repealing the individual mandate as part of the recent tax bill, as evidence that he has already fulfilled his campaign pledge.
"Obamacare has been repealed in this bill," he said shortly after signing the tax legislation. The statement is demonstrably untrue.
The prospects of repeal have not gotten any better since the latest attempt failed by two votes in the U.S. Senate. The Democrats' upset victory in last month's special election in Alabama has left the GOP with a 51-49 majority, meaning Republicans could only afford to lose one of their members on a repeal vote.
Two of the Republicans who opposed repeal last time, Sens. Susan Collins of Maine and Lisa Murkowski of Alaska, are unlikely to support anything that threatens Medicaid funding to their states.
Those signing the letter have pointed to a proposed bill authored by Sens. Lindsey Graham, R-S.C., and Bill Cassidy, R-La., which would largely dismantle the ACA and instead set up a system of block grants to the states to use for Medicaid or insurance subsidies.
"This new platform of returning power and authority to the states, and ultimately to individuals, charts a new path for health reform," said the letter.