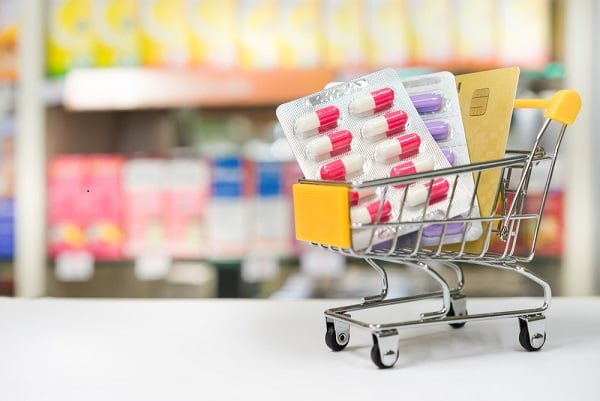 Hospital leaders are tired of pleading in vain for drug companies to stop gouging the prices of critical medication. So a number of them have finally come up with a plan to go around the pharmaceutical industry entirely by manufacturing their own drugs.
"We are not going to lay down. We are going to go ahead and try and fix it," Marc Harrison, the CEO of Intermountain Healthcare, a nonprofit Salt Lake City hospital group, told the New York Times.
Intermountain is partnering with three Catholic nonprofit hospital groups – Ascension, Trinity Health and SSM Health – to form a new non-profit organization that will manufacture and distribute drugs to hospitals, ideally for much cheaper than for-profit pharmaceutical companies.
The Times reports that the Department of Veterans Affairs has indicated an interest in taking part.
"Our strong interest here is minimizing the impact of any shortages of generic drugs," said Carolyn Clancy, who leads the Veterans Health Administration.
The effort has also attracted a number of high-profile advisers, such as former Nebraska Sen. Bob Kerrey and Donald Berwick, the former chief of the Center for Medicare and Medicaid Services. The organization also has recruited former pharmaceutical executives.
The pharmaceutical industry has had to fend off increased scrutiny and criticism in recent years over drug prices as a result of high-profile cases of massive price increases for life-saving drugs.
While the most dramatic price increases may have attracted the most media attention, the long-term trend on prices has also troubled experts. For instance, spending on prescription drugs has risen to 12 percent of overall health spending, up from 7 percent in the 1990's. Meanwhile, the profit margin for drugs has risen 17 percent over the past decade.
Pharma executives have often defended the price increases as a business necessity and eagerly pointed out that most patients don't end up paying the full retail price due to discounts negotiated between the drug company with insurers and hospitals.
Hospital leaders clearly aren't buying that explanation. The move by the four hospital groups to enter the drug-making business suggests they are relatively confident that they can make and sell drugs for much cheaper than the pharmaceuticals.