How Innovative Brokers Set Themselves Apart
Overview
[On-Demand]
Sponsored by: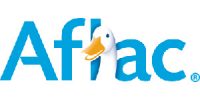 It's a tough time to be a broker – compensation continues to shrink as regulation mounts and competition increases. To succeed, you need to differentiate yourself and take advantage of advice from consultants who can explain how they find success, despite the many obstacles facing the insurance industry. Join this complimentary webcast to discover how to leave the impression that employee benefits is stodgy and sluggish in the past. You'll hear from innovative brokers who are turning the industry into an exciting, progressive place. They will discuss several topics, including:
How to capitalize as the benefits industry changes for the better
Ways to find success amidst ongoing challenges
How the industry can continue to attract young and innovative brokers
Register Now!

Rachel Miner Employee Benefit Strategist Employee Benefit Advisors of the Carolinas
Rachel works with companies in the middle market to proactively control health spend through innovative solutions and technology. She works with clients primarily in NC and SC and specializes in working with engineering firms, private schools, foreign owned businesses, manufacturers, and professional organizations. She will provide leadership in how to leverage your commission as a tool to pay for performance.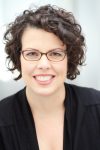 Amy Evans President Colibri Insurance Services
Amy Evans is President of Colibri Insurance Services, an employee benefits consulting firm that helps employers design and execute comprehensive and cost-effective employee benefits strategies in a dynamic and evolving benefits marketplace. She also uses her knowledge of the insurance industry and broker market to consult on a variety of projects.
Prior to founding Colibri in 2015, Amy served as a Vice President in the Employee Benefits division of Leavitt Insurance Services of Los Angeles, part of the Leavitt Group. She has over fourteen years of experience in sales in the insurance and advertising industries. Amy earned degrees in English and French from the University of San Francisco.
Amy is an active member of the National Association of Health Underwriters (NAHU) and passionately participates in addressing NAHU's legislative priorities at the national and state levels. She is also a member of Women in Insurance and Financial Services (WIFS) and ProVisors, and she leads her own women's networking group. She is a regular contributor to insurance industry publications and was named as one of EBA's "Top 10 Industry Trendsetters to Watch" in 2016. She is an enthusiastic user of social media and you can find her posting daily about health insurance topics on LinkedIn, Facebook and Twitter.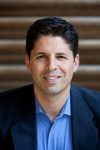 Rudy Garcia Health Care Supply Chain Manager Qandun Insurance Agency
Rudy incorporates 22+ years of knowledge and experience as well as nationwide strategic partnerships into solutions for businesses of all sizes related to employee benefits strategies. After 17 years with Kaiser Permanente working in small, large, strategic and national accounts as well as in various roles related to systems, contracting, membership, and underwriting, Rudy broke away on a mission to bring a new complete and innovative, results-oriented solutions to the market.
His team specifically focuses on the most expensive piece of the benefits puzzle, health insurance, by ensuring the healthcare supply chain management is effective, efficient, data-driven and transparent.
He pairs that up with effective employee engagement strategies and wellness initiatives to maximize results. Clients utilizing these solutions see significant reductions in healthcare spend in year one and consistently continue those results year after year. With an integrated consultative mode based on compensation for results, he is changing the market conversation and winning new clients previously reserved only for the big box brokerage and consulting houses.