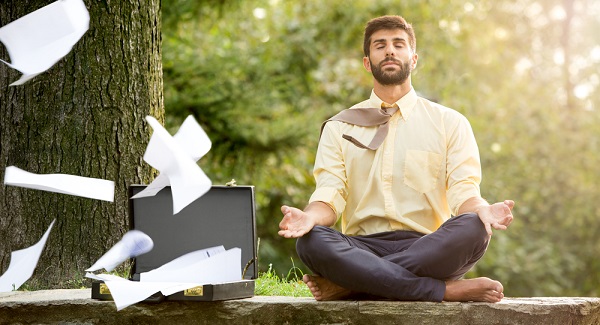 Reed Smith is the latest Big Law firm to implement health and wellness programs to combat the stresses often linked with life in the legal profession.
At the beginning of the month, the firm launched Wellness Works, a firmwide program that aims to support, promote and sustain the well-being of its lawyers and staff.
The number of articles and press coverage surrounding the reality of workplace stresses and stress management issues are not unique to the legal profession, but they happen with greater frequency, and this caught the attention of the firm, said Casey Ryan, Reed Smith's global head of legal personnel and a member of its senior management team.
"We sat down, and we started to think how can we help to care for our people and how can we encourage our profession to take care of themselves," Ryan said.
After six months of planning, the firm created its wellness program in January with kickoff events in each of its 27 offices. The program is built upon four pillars: Stress reduction, mindfulness, work-life balance and health and wellness. Each quarter the firm will have an expert speaker come in and talk about these issues on a firmwide basis.
Reed Smith also created an entire page on its internal network dedicated to providing articles and resources to its 1,536 lawyers and staff. Ryan said the firm is also planning a variety of interoffice events, such as a 5-K race between Reed Smith's Los Angeles and San Francisco offices to drum up support for the initiative.
"The legal professional, it is individual and person dependent," Ryan said. "And so if you have your lawyers operating at their best, at their highest potential, then it's better for them, it's better for the client [and] it's better for the firm."
The launch of the wellness endeavor comes after the widow of Steward Dolin, a former Reed Smith partner who committed suicide in 2010, was awarded $3 million by a federal jury in April 2016 as a result of her suit against GlaxoSmithKline. The six-week trial, which saw the pharmaceutical giant ultimately held liable for the alleged side-effects of a generic version of the antidepressant Paxil, also shed light on the personal stress and anxiety of life in Big Law. (The case is currently on appeal.)
A spokeswoman for Reed Smith, however, said there is no link between the firm's recent launch of its wellness program and Dolin's trial.
"I think all law firms are interested in caring for their professionals and this coming out of a sincere interest in taking care of your folks," Ryan said.
Reed Smith, which also launched a new mothers' initiative last spring, is joining an increasing number of large firms implementing workplace wellness programs.
Akin Gump Strauss Hauer & Feld launched its "Be Well" initiative in 2016, in partnership with performance company Aduro Inc., which provides its employees with on-site health screenings and access to a personal health care advocate, as well as access to other programs geared toward parenting support and financial well-being.
And this year, Akin Gump expanded the program to its U.S.-based employees' spouses, giving them access to the same resources, activities and tools that firm employees use in an effort to expand their "Be Well" community.