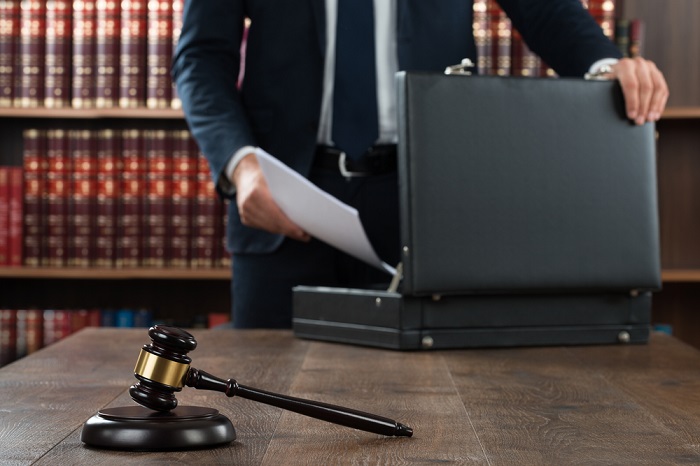 The administrative complaint brought by the Massachusetts Securities Division against Scottrade Inc. will more than likely be followed by claims from other states, according to attorneys familiar with the matter.
In court papers filed last week, the Office of the Secretary of the Commonwealth alleged Scottrade violated Massachusetts' securities laws by failing to comply with the impartial conduct standards of the Labor Department's fiduciary rule.
According to the complaint, the discount broker-dealer knowingly violated the fiduciary rule by running sales contests targeting retail investors' assets in qualified retirement accounts.
The contests also violated the internal compliance policies the company put in place after the impartial conduct standard went into affect in June of 2017, the complaint says.
Under the fiduciary rule's impartial conduct standards, any recommendation to buy a security with assets in IRAs or 401(k) plans must be made in investors' best interests.
Scottrade ran two sales contests—one launched days before implementation of the impartial conduct standards, and one launched in September of 2017.
Those contests, which were common in what the claim says was Scottrade's "aggressive sales practices" prior to the implementation of the impartial conduct standards, incentivized brokers to bring in new assets from customers, including through rollovers from qualified retirement accounts.
"Scottrade knowingly included retirement account clients in the scope of the contests," the complaint says.
In the first contest, Scottrade offered $285,000 in cash prizes to brokers that satisfied high cold-calling penetration benchmarks. In the second, brokers were awarded weekly cash prizes of $500 and $2,500 for recommending investors move to the firm's advisory program.
Under the fiduciary standard established by the impartial conduct standards, any compensation arrangement that creates a potential conflict of interest must be disclosed to investors. Massachusetts' complaint says Scottrade failed to inform clients of the conflicts arising from the incentives in the sales contests.
Rumblings from other states
Erin Sweeney, an attorney in the benefits practice of Miller & Chevalier, says there are rumblings that Massachusetts won't be the only state to bring a claim against Scottrade.
"Other states are quietly indicating they are looking at these issues," Ms. Sweeney told BenefitsPRO. "These were nationwide contests—a number of states believe they can bring a similar complaint."
Ms. Sweeney underscored that Massachusetts, and other states, can't enforce the Employee Retirement Income Security Act, the federal law that Labor's fiduciary rule amended.
Rather, Massachusetts is attempting to enforce its own securities laws by showing that Scottrade's alleged violation of the fiduciary rule amounts to a breach of state ethical standards.
"They are going to have to prove there was a violation of state law—that's the hook Massachusetts is looking at," said Ms. Sweeney.
Massachusetts is bringing its complaint under Section 204 of the Uniform Securities Act, which gives the state power to bring administrative actions against registered firms or individuals that have "engaged in any unethical or dishonest conduct or practices," according to one provision of the law.
"Most states have broad provisions requiring good faith conduct to participate in the securities industry," said Brendan McGarry, a securities attorney at Kaufman, Dolowich & Voluck.
Mr. McGarry, who advises broker-dealers and RIAs on litigation and compliance issues, said the fact that a state is taking the first enforcement action under the fiduciary rule is a curve ball few expected.
"For all of the questioning on how the rule will be enforced, I don't know that state claims were on the forefront of anyone's mind," said Mr. McGarry.
Scottrade, now an arm of TD Ameritrade, will face an administrative hearing in Massachusetts. If the allegations are upheld, the firm potentially faces censure, disgorgement of profits gained from the alleged breaches, and administrative fines.
How Scottrade defends the claim—if it chooses to—could establish a roadmap for potential actions brought by other states against the firm, or states alleging violations of the fiduciary rule industry-wide.
One conceivable course will be for Scottrade to argue that states lack the authority to bring claims based on a federal statute, said Mr. McGarry.
No claim without a whistleblower
Massachusetts' complaint is supported by internal documents from Scottrade, including sales directives instructing brokers to mine for clients' "pain" points, and amendments to compliance documents prohibiting the use of contests and other forms of variable compensation to incentivize sales.
The complaint also cites internal emails from an unnamed senior vice president, a compliance supervisor, a branch manager, a regional sales manager and a divisional vice president, as well as internal reports on performance metrics.
But the most damning evidence may be testimony of an unnamed broker, who said that retirement assets were targeted, and that the compensation incentives from the contests were not disclosed to clients.
Most of the fiduciary rule's warranty and disclosure requirements have been delayed until July of 2019. While the impartial conduct standards have been in effect since last year, the question of how they will be enforced absent formal contracts has rankled supporters of a strong fiduciary standard.
"It's hard to enforce a best interest standard when the impartial conduct standards don't create a paper trail," said Ms. Sweeney.
The thorough paper trail Massachusetts establishes against Scottrade appears to have come from an inside whistleblower. That presents another wildcard industry may not have expected—the prospect of brokers tipping off regulators as to alleged breaches of the fiduciary rule.
"Without those internal documents, this isn't something the state would have become involved with. It would be very hard to point to something that would give the regulators traction," said Ms. Sweeney.
Massachusetts does not have whistleblower laws that incentivize employees to come forth with company violations. Nor are there laws protecting whistleblowers from company retribution in the private sector; those laws only exist for public employees in the Commonwealth. Other states have stronger protections for whistleblowers, said Ms. Sweeney.
"Whoever did this won't have protection—they could get fired," she said.
A clear message to industry and an uphill battle for Scottrade
The fact that Scottrade amended its compliance manuals to account for the fiduciary rule, and then allegedly proceeded to act in direct violation of them, sends a clear message to industry.
"If you make these amendments to your internal rules, you had better be following them," said Mr. McGarry. "Firms shouldn't take comfort from the fact that DOL has taken a cooperative, instead of punitive approach to compliance with the rule. The action from Massachusetts presents a picture that enforcement could come from anywhere."
If the allegations in the complaint against Scottrade are true, the firm is facing an uphill battle, says Mr. McGarry. "Nothing has been proven, and individuals have not been named, but on their face, these allegations seem to be directly contrary to everything the fiduciary rule speaks to."
Ms. Sweeney is in agreement. "Unless the internal documents are somehow illegitimate, this is a serious violation. It's hard to see how Scottrade is able to defend itself."
The question of the fiduciary rule's restrictions on general sales activity has been at the heart of several legal challenges to the rule.
So far, courts have upheld the rule; a decision on one appeal in the 5th Circuit has not been delivered.
Firms that use contests to incentivize sales on qualified retirement assets risk placing a clear target on their back, and drawing the ire of Massachusetts, and potentially other states, said Ms. Sweeney.
"The problem with contests is that they create sales incentives. How can you then say you are acting in the best interests of your clients?" she said.