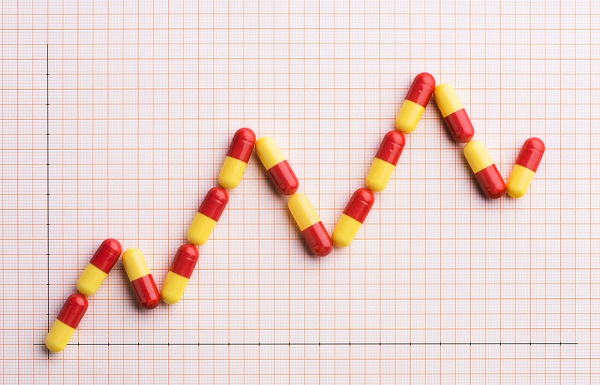 Instead of juggling all of the various parties within the workers' compensation world — physicians, hospitals, nurse case managers, pharmacies, physical therapists, insurance carriers and claims adjusters — employers would be far better off working with a third-party administrator, according to ESIS' whitepaper, "Why Employers Should Consider Integrated Medical Programs to Manage Workers Compensation Costs."
"By connecting all programs, people and sources of data together, a wealth of real-time information can be accessed, aggregated and analyzed," writes Veronica D. Cressman, ESIS' senior vice president, medical programs. "Employers and their TPA partners are able to detect unusually lengthy claim durations, evidence of fraudulent and inaccurate healthcare provider billing, and other inflated costs, arming them to take actions to quickly resolve these issues."
However, if an employer works with multiple vendors, the information needed to efficiently identify wasteful medical procedures, skyrocketing drug expenses and unusually long claim durations is buried in multiple data systems and processes, "impeding data analysis for actionable purposes."
Cressman details three areas where the use of a TPA can make a significant difference: bill review, case management and data integration in medical programs.
The use of TPAs can greatly enhance bill review, she writes. Medical bills often contain medical coding errors and can contain unrelated or incorrect treatment records resulting in wasteful costs and inaccuracies. TPAs can provide robust systems that can compare provider bills to verify all charges fall within state mandated fee schedule guidelines, detect bill duplication and coding errors to make sure all charges being billed are truly related to an injured employees work related injury and treatment.
"A well rounded program which incorporates a stringent approach to bill review and connects nurse case management and data review is necessary to help control these and other claim costs, with the added benefit of allowing the claim adjuster to stay focused on the injured workers recovery and ultimate closure of the case," Cressman writes.
Case management can also be incredibly cumbersome if not integrated, she writes. Typical questions that nurse case managers face, such as why a seemingly minor claim absorbed $500 in pharmacy costs, or why an employee repeatedly visited an emergency room instead of making an appointment with a doctor, are difficult to resolve when a nurse has to work with multiple vendors' siloed data systems.
"By integrating the various parties and programs together such as the catastrophe nurse coordinating with the durable medical equipment program, or the pharmacy benefit management program being integrated within the triage process — it allows for better overall control of the claim," Cressman writes. "Inquiries are much easier to perform, and responses to concerns are more immediately available. By taking this approach, the nurse is able to be far more effective with regard to the overall outcome of the injured employee."
Another benefit to using a TPA: data integration in medical programs is far superior, she writes. If an employer works with multiple vendors for their various medical programs, quickly pulling meaningful stats surrounding areas such as occupation and injury types, lost work days, tenure, cost drivers and their associated financial impact proves to be much more cumbersome and leaves potential for inaccuracy.
"Employers lose their ability to easily access more robust data, which also limits their ability to be responsive to jurisdictional demands, as many states are now requiring electronic data interchange reporting as well as supplemental ad-hoc data on various aspects of insured and self-insured programs," Cressman writes.
A streamlined process under the more integrated TPA approach allows for more assured compliance with jurisdictional reporting requirements, she writes. A unified claims management process also enables more real-time adjustments to improve processes.
"Having an integrated program with a focused approach tying together all aspects of medical programs including bill review, case management and data within the entire claims management process, employers today can achieve stronger results allowing them to keep the focus on innovation and ultimately impact their the bottom line," Cressman concludes.