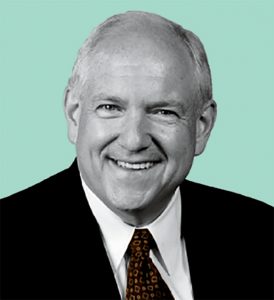 Last month, we considered some principles of behavioral economics as they apply to enrollment. This month, let's consider techniques to help influence employee behavior.
The book "Influencer," by Joseph Grenny, Kerry Patterson, David Maxfield, Ron McMillen and Al Switzer, provides a framework for affecting change through multiple sources of influence. The process begins with key questions, then analyzing responses to those questions in a framework that helps focus decisions for the individual being influenced.
For voluntary enrollment, what behaviors will drive enrollment results? What will drive participation? What will you do to influence results? What will you do to help employees become more engaged? To track this, consider the following sources, where you may find triggers that will influence others:
How can you posit participation as "doing the right thing" for empoyees and their loved ones?
Can you increase the ability of employees to participate by making the process more logical to them?
How can the social behavior of the employees you meet with be a positive influence on members of the group? Are some members of the group more influential than others?
What prevents people from participating? What incentives can you offer to encourage participation?
Can you make the enrollment process easier for them?
"Influencer" recommends considering three types of influence (personal, social and structural) through the lenses of motivation and ability. Here are examples of key questions and actions for each.
Personal motivation: Do I enjoy it? Do I want to do it? What's in it for me? Discuss the risks employees face and their relative ability to self-insure those risks (What if something happens and you do not have protection? Can you pay the bills?).
Social motivation: Do others motivate me? Do people like me need this coverage? Harness peer pressure. Get people to nod heads or raise hands in group meetings by asking questions that get a common response. Most employees know someone who has been disabled or suffered a critical illness.
Structural motivation: Do I want to go to a meeting in the assigned location? Do I want to take the time? Design rewards and demand accountability. Set up prize drawings to get people to attend meetings. Even inexpensive trinkets can be an incentive.
Personal ability: Am I personally able to act? How difficult is it to sign up? Are the required forms complicated? Will I be guaranteed coverage? Promote how simple it is to enroll. Stress that you are there to help. Tell people that late-entrant processes are much more complicated.
Social ability: Do others enable me to act? Can people like me afford the product? Present testimonials. Encourage employees to ask others that benefited from the product to share their story.
Structural ability: Do I have the information I need? Do I have time to meet? Is the location convenient? Make sure all the enrollment material is available. Change the environment. Promote the location, convenient times and the fact that meetings are brief, educational and interesting.
From the enroller's perspective, the focus is often on making the experience as easy as possible. A key aspect of this is to underscore the connection of structural ability to personal motivation—the progression from "it's easy for me to do this" to "I see what's in it for me."