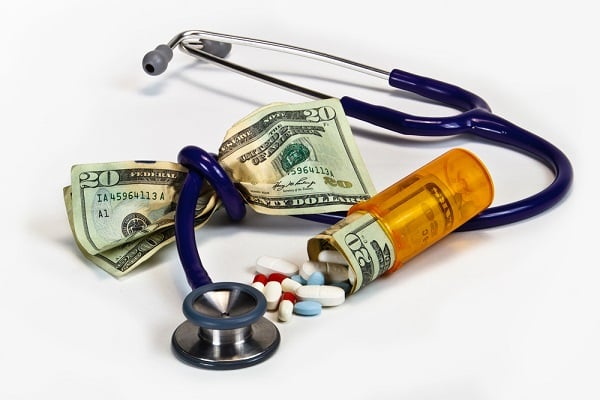 Health care costs are reaching a tipping point.
In the 1980s, when PPOs and HMOs gained ground, health care costs were 7.5 percent of GDP. In the 1990s, costs rose to 10 percent of GDP, and in 2000, health care accounted for 13.3 percent of GDP.
Health care costs have increased in the economy at a much higher rate than anything else, concurrent with an increase in demand for health services driven by the health care system itself.
In 1982, the average consumer went to the doctor 1.8 times per year; by 2015, that number had increased to 5.5 times per year per average consumer. Frequency and volume of patient visits has risen with the acquisition of most primary care practices and specialists by large health care systems who own hospitals. Providers within hospital-owned health care systems are encouraged to "churn" patients, meaning refer to other specialty providers within the health care organizations to drive more billings and revenue. A lack of transparency has made it easy for high health care costs to be hidden, with the justification that "it doesn't harm the employee, because once they meet their deductible and out-of-pocket limit, it all be covered for them." Who hasn't heard that comment when they question a health care bill?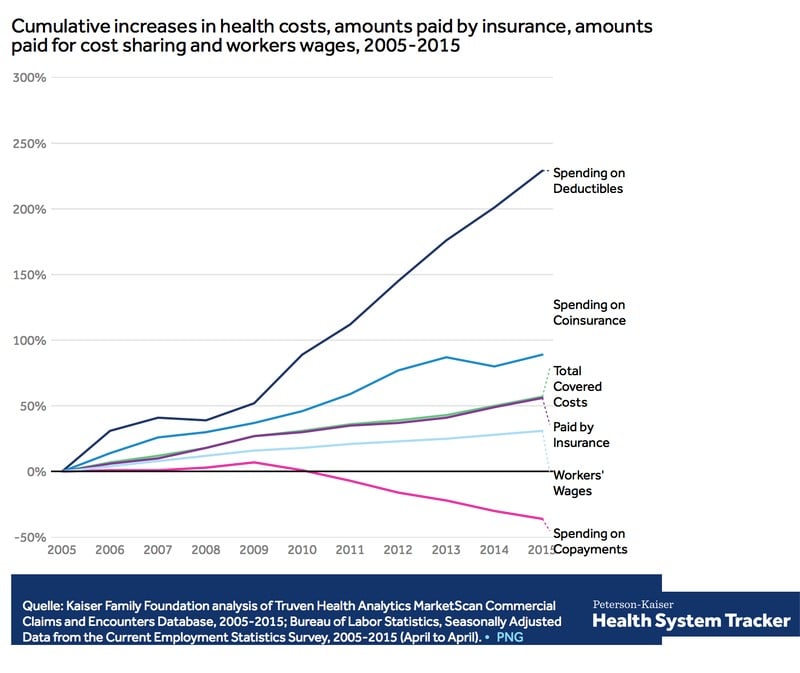 Today, the average employee health plan deductible has increased to $1,500, while the out-of-pocket max for individuals exceeds $6,000. At the same time, wages have remained relatively flat, so more and more of today's wage earners' paychecks are going to pay health care expenses. In 2017, health care expenses accounted for 17.9 percent of GDP.
Concerned employers who see these costs continuing to rise are looking for new ways to address and attack the issues, and the good news is that solutions do exist.
Rising RX costs add to the problem. Pharmacy costs have grown from less than 10 percent of employer health care spend to more than 20 percent of claims today. Much of the increased RX spend comes from higher cost specialty drugs being marketed and priced to maximize profits for the pharmacy industry and those receiving rebates.
Concurrently, insurance companies drive profits by creating formularies based on maximizing drug rebates pharmacy manufacturers pay them, rather than pushing formularies based on lowest costs for employees and employers.
All these shifts have motivated many expert advisors, thought leaders, and health care entrepreneurs to seek better ways to deliver health care to employees, with the goal of reducing costs for the employer and the employee while improving care delivery and outcomes.
DPC to the rescue
Today, many primary care doctors have grown dissatisfied working for large health care systems where there is constant pressure to see more patients and bill more revenue.
We are witnessing a shift among many primary care physicians towards creating their own practices where they contract directly with employees and employers and do not bill insurance. This movement is referred to as direct primary care (DPC), and is a movement — along with onsite and nearsite clinics — that offers the single best chance to reduce health care costs in America.
Not only does DPC provide low-cost health benefits to employees for a fixed monthly fee (which the employer can pay), the DPC provider owns the patient care and can ensure that if the employee needs to be referred outside of the practice, costs are known in advance and the highest value, lowest cost providers can be arranged.
High-cost RX is also addressed by good DPC providers who want to ensure the patient receives the most appropriate medications at the lowest cost. Most DPC providers dispense maintenance drugs at cost in their offices.
DPC providers typically charge a monthly subscription fee, although a few practices choose to bill fee-for-service, using transparent fee schedules the patient is aware of before receiving care. The defining attribute is that DPC providers don't file or accept insurance.
Most DPC providers treat the "whole patient" for everything from thyroid medication, diabetes management, depression and OBGYN care (typically not maternity) without generating an outside referral to a high-priced specialist.
Employers who want to include a direct primary care offering in their health plan need to use a self-funded plan to be able to realize the cost savings.
DPC, teamed with a claims payor who audits and pays health claims without auto adjudication, paired with a transparent RX program focused on driving low costs and high value, can reduce healthcare spend by 15 percent to 20 percent in one year.
If the employer wants to realize bigger savings, they can contract directly with high-value hospital systems in their areas at rates much lower than the PPO negotiated discounts of the big insurance companies (typically 220 percent of Medicare or more). Referenced-based pricing arrangements, where the claims are negotiated at time of pre-certification at 150 percent to 180 percent of Medicare (or direct contracting) can reduce claims expenses an additional 20 percent to 30 percent.
I am a believer in capitalism, and a lack of focus on providing value will eventually result in the demise of any business model. Health care providers and insurance companies have not been focused on low cost /high value, and it is unknown if they will be able to drive the necessary change.
The solutions to solve health care exist; and it won't be long before most businesses will learn they have the ability and tools to fight back.
Suzy K. Johnson, MBA, CEBS, RHU, CLTC is president, owner and employee benefit specialist at Employee Benefit Advisors of the Carolinas, LLC.