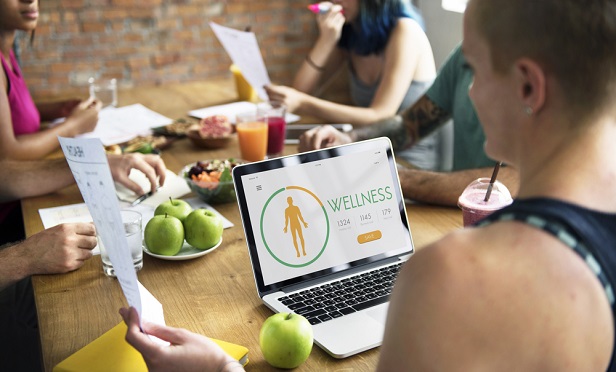 In today's modern workforce, it's important for employers to recognize the role that truly engaged employees play in driving sustainable company growth and success. There are multiple factors that influence employee engagement. From personal health issues, to family matters, to daily workplace stresses, the reality is that not every single paid hour can be used to its full potential.
To help overcome this, employers should focus attention on retaining employees and fostering as engaging a workplace environment as possible through many initiatives including a benefits package designed to keep employees –and their families – healthier by focusing on their holistic wellbeing.
When it comes to benefits packages, there simply is no "one size fits all" approach. The best packages offer services that encourage employees to not only adopt healthy lifestyles, but also encourage their families to make healthy lifestyle changes. Each person is different and requires different services to drive behavioral changes to lead a healthier life, one that reduces costs for both employer and employee alike.
While resources provided through a benefits package are an ideal vehicle to achieve this, sifting through the tailored choices can be so cumbersome and time-consuming that many employees are not aware of the options available to them. This can be overcome by simplifying employee benefits programs through service centralization and the use of a mobile app that effectively brings together previously siloed services into one, easy-to-access location.
Breaking through the noise
The sheer amount of benefits provided to employees can be vast, but it is important that they are aware of value of what they receive as a part of their employment with an organization. Not only should employees be able to quickly and easily access information such as employee assistant program, drug treatment alternatives, remote health care monitoring or pre-programmed medical care plans, all within a single mobile platform, it is also important for all HR-related services to be centralized within this platform. The inclusion of such services as disability, EAP, retirement and insurance helps employees keep better track of what is offered to them, and thus, more likely to utilize those services and appreciate what is offered to them.
Traditionally, companies tend to view employee wellness through a generalized lens, such as pushing staff to take the proper number of "steps" within a single day or by offering group exercise classes and subsidizing healthy food options for lunch, or even encouraging a number of annual screenings. While this is a good start, companies that take a more holistic view of employee health, one that encompasses their entire health spectrum, will realize that true wellness stretches well beyond steps taken per day or generalized activities. The most productive employees are those who are physically and emotionally healthy. Offering health and wellness packages that support an employee's entire family at a personal level lessens presenteeism, absenteeism and keeps them focused on their daily work.
The impact of financial health
Thinking holistically also means identifying other stressors in the workplace. According to the PwC 2017 Employee Financial Wellness Survey, 46 percent of respondents who indicated that they are distracted by their finances at work spend three or more hours each week in the office thinking about or dealing with issues related to their personal finances. Providing tools for employees to better understand their finances and create a strategic plan for managing their family's financial future can help reduce or eliminate the loss of work time.
The Financial Educators Council defines financial literacy as "possessing the skills and knowledge on financial matters to confidently take effective action that best fulfills an individual's personal, family and global community goals." Much like health care resources can be centralized within a single platform, so too can resources for employees to better manage their finances. Integrating such materials as financial educational presentations and courses allow employees to learn strategies to save money and best provide for their families. Recognizing financial wellness as a key component of an overall wellness program and educating employees on how to better manage their money is a value-add that provides true dividends for employers and their staff.
Targeting every stage of life
There are generational considerations to be taken as well, according to the Brookings Institute, 165,000 health-related apps available, which means millennials run the risk of being overwhelmed with the numerous options for managing health conditions or financial and emotional wellness. The solution to this dilemma is for companies to focus on offering one single company-branded app that makes it simple for an employee and their family to manage all of their health records, medical conditions and holistic well-being.
While a single, company-branded app is proven at keeping employers in the forefront of human resource innovation for employee engagement, a study by LIMRA indicates that less than 25 percent of companies use this type of technology. Platforms such as these provide employers with additional flexibility to communicate with their employees, so as they grow from starting a family to planning for retirement, they can rely on their employer-provided platform through every stage of the life. Similarly, employers can leverage such services to not only hire and attract talent, but retain the staff they have already invested in by engaging them on a personal level.
By taking the time to identify what programs and services employees and their families value the most, employers can create comprehensive, personalized benefits programs that not only improve employee well-being, but also lower overall costs and drive corporate engagement. By doing so, employers better position themselves to create a healthier and more productive workforce.
---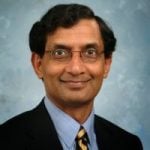 Dinesh Sheth is CEO and Founder of Green Circle Health.