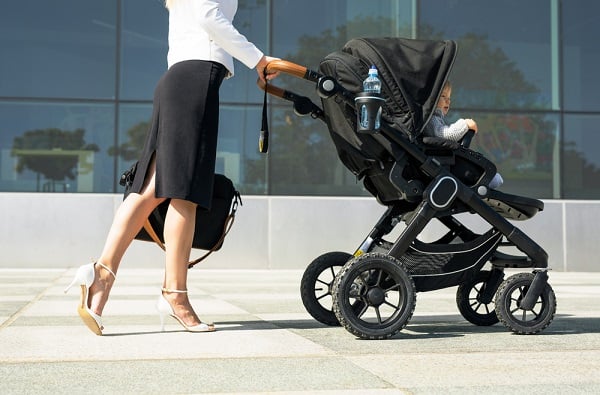 America has come a long way in its views on working women in the 21st century.
In a recent WSJ/NBC survey, 78 percent of Americans said that it was a positive development that women have increasingly embraced careers while raising children. That amounts to a whopping 32-point rise since 2000, when only 46 percent judged that the trend towards working mothers positively.
Today, only 14 percent say that the increase in working mothers is a problem for society, while 8 percent say they're unsure. In 2000, 36 percent said it was a problem.
Whether or not they like it, most American families now depend on income from women. In fact, 49 percent of the women polled said they were the primary breadwinner in their household, up from 37 percent in 2000.
Related: New gender pay-gap studies are challenging conventional wisdom
However, the increase in support for working mothers has not led to a decline in the perception of sexism in the workplace.
Sixty-one percent of women said that men still do not accept women as equals in the workplace –– the exact same result as a similar poll in 1999. Among men, the figure hasn't budged either; 43 percent of men in 1999 said that men did not accept women as equals on the job and the same percentage said the same thing in 2018.
Fifty-five percent of women in the recent poll reported experiencing gender-based discrimination on the job; the same percentage reported discrimination in 2000
Fifty-eight percent of those surveyed said that the increase in focus on sexual harassment and workplace sexism has been a good thing, while 36 percent believe that the #MeToo movement has gone too far.
Opinions on workplace discrimination varied significantly based on political identification and gender. Republicans and men much more likely than Democrats and women to believe that the national reckoning over sexual harassment has gone too far.
The great majority of American workers don't believe that men are getting paid more than women for doing the same job. But nearly a third of women believed that to be the case, compared to only 12 percent of men.