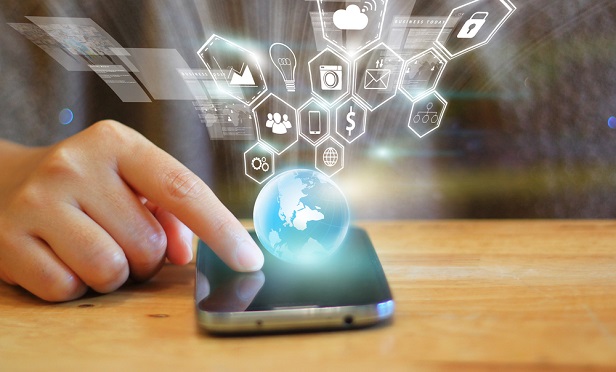 Workers prefer to perform many HR-related tasks themselves, but many small employers still don't provide them with DIY tools, according to Paychex's report within its, "At Your Convenience: Employee Self-Service Streamlines HR, Saves Money, Engages Staff."
Paychex surveyed 404 U.S. workers working in organizations with less than 1,000 employees, and found that the majority (73 percent) want self-service HR tools to complete some tasks independently. However, a separate poll of 257 small business employers found that more than half (53 percent) don't currently offer their workforce any level of employee self-service.
The top five tasks workers would rather do independently versus contacting HR are updating personal information; managing paid time off; downloading and viewing payroll information; reporting time worked or clocking in and out; and viewing their work schedule.
Additionally, on average, 80 percent would prefer to accomplish these tasks online via desktop or mobile device rather than submitting a paper form to HR.
Related: How to keep employees engaged via mobile without causing burnout "This is good news for HR leaders," says Tom Hammond, Paychex vice president of corporate strategy and product management. "As employees become increasingly independent, HR will have more time to focus on strategic priorities like employee engagement, winning the war on talent, and ensuring the company is complying with employment laws and other regulatory-related requirements."
Moreover, the more actions an employee takes using a cloud-based HR system, the more meaningful data and actionable insights the HR team "will have at its fingertips," Hammond adds.
The larger an employer gets, the more likely the organization will offer DIY HR tools, according to the Paychex study. More than 65 percent of small business employers with 20 to 500 workers have some type of self-service tools to complete simple administrative HR tasks. Conversely, less than half (46 percent) of respondents with under 20 employees are doing the same.
However, the majority (60 percent) of workers at even the smallest-sized organizations — businesses with 10 employees or less, want access to DIY HR tools. "Advances in technology, combined with this demonstrated shift in employee expectations, present a real opportunity for employers operating in the small and mid-sized markets," Hammond says.
At a basic level, self-service systems allow workers to update personal information; obtain online pay slips, view and print W2 forms; view and update bank account information for direct deposit; and view federal, state or local tax withholding information.
More sophisticated employee self-service systems can give employees the ability to choose benefits and add dependents, review performance evaluations, enroll in online training classes, adjust contributions to their 401(k) plan, among other tasks. Many self-service providers also offer analyses of workers' use of the portal, and provide data on the most-used and least-used tools.
Managers and HR administrators can use employee self-service systems to implement career development material, help with recruitment and hiring, and oversee and approve scheduling and payment issues, according to the report. These systems enable HR professionals to create and apply content; show employee data, such as job categories and benefit choices; and adjust permissions to allow or restrict access to certain areas of the portal.
"Enhancing the employee experience through technology that empowers workers to be self-reliant will reduce the overwhelming HR workload many employers face — and help enable such businesses to attract and retain top talent, boost employee engagement, and ultimately grow their business," Hammond says.