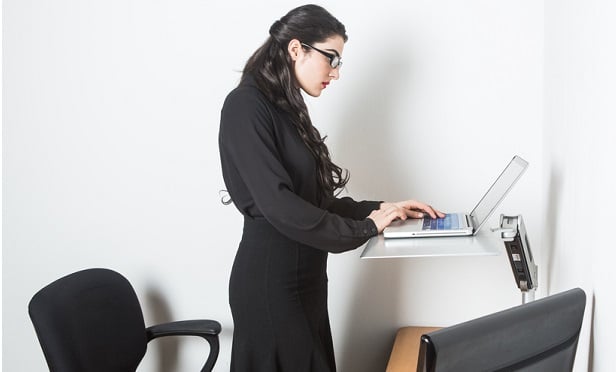 The War for Talent is going to get bloody, and employers who want to come out on top are going to have to expand their arsenal of weapons, er, benefits, that is. In this year's 2018 Employee Benefits Survey, the Society for Human Resource Management found 60 types of benefit offerings are now prevalent among employers, compared to just 20 last year.
"With unemployment at an 18-year low, employers view benefits as a strategic tool for recruiting and retention," says Trent Burner, SHRM's vice president of research. "Strategic organizations adjust their benefits year to year, depending upon their use by employees, cost and effectiveness in helping an organization stand out in the competition for talent."
Related: Employees want more benefits to improve work-life balance
Overall, more than one-third of employers (34 percent) increased benefits offerings in the last 12 months, mainly to retain existing employees who gave feedback on the types of benefits they wanted, while also in an effort to attract new talent.
Of the employers that did increase benefits offerings, 51 percent expanded their health-related benefits, while 44 percent increased their wellness offerings. Other offerings that were expanded include employee programs and services (39 percent); professional and career development services (32 percent), and leave, family-friendly and flexible working benefits (all 28 percent).
Over the last year, substantial increases were seen in company-organized fitness competitions/challenges (from 28 percent in 2017 to 38 percent in 2018). The prevalence of CPR/first aid training increased 7 percentage points (47 percent to 54 percent) and standing desks increased from 44 percent to 53 percent.
The availability of paid parental leave increased significantly between 2016 and 2018 for every type of parental leave surveyed. Paid maternity leave increased from 26 percent in 2016 to 35 percent in 2018. Paid paternity (21 percent to 29 percent), adoption (20 percent to 28 percent), foster child (13 percent to 21 percent) and surrogacy (6 percent to 12 percent) leave also increased from 2016.
In top offerings not related to health, employee programs and service benefits increased by 39 percent at employers that increased benefits offerings in the past 12 months. For instance, 50 percent of employers allow casual dress every day, up 6 percentage points since last year. Several other benefits increased over the last five years, including free coffee, company-provided snacks and annual company outings.
Just 5 percent of employers decreased their overall benefits offerings in the last 12 months with large employers being at least twice as likely to have decreased benefits than small employers. The majority (75 percent) of employers that decreased benefits did so to manage costs, and about one-quarter (28 percent) made changes to help with the financial stability of the organization.
Employers that decreased their benefits offerings were most likely to have decreased health-related benefits (59 percent); professional and career development (27 percent), employee programs and services (25 percent), leave (23 percent), and wellness (22 percent) benefits.
SHRM's annual survey of U.S. employers examines more than 300 benefits that organizations offer their employees. Other key findings include:
– Preventive programs specifically targeting employees with chronic health conditions fell by 8 percentage points (from 33 percent in 2017 to 25 percent in 2018).
– A substantial increase was seen for life insurance for dependents with over two-thirds of employers (70 percent) offering this benefit in 2018, an increase of 13 percentage points since 2017.
– Sixty-three percent of employers give service anniversary awards, an increase of 9 percentage points from 2017.
– More than two-thirds (70 percent) of employers offer some type of telecommuting, up from 62 percent last year.