HSAs: 10 Facts Everyone Should Know (But Probably Don't)
Overview
Date: Tuesday, August 14, 2018
Time: On Demand
Cost: Complimentary
Produced and Sponsored by:

HSA enrollment is at an all-time high. By the end of 2017, more than 22 million people were enrolled in HSAs, with assets totaling about $45 billion. However, many account holders lack even basic knowledge, preventing them from getting maximum value from their accounts.
In this complimentary webcast you'll hear from HSA experts who will cover key topics that your clients and other HSA account holders probably don't understand and discuss several lesser-known strategies to help them take their HSA game to the next level. You'll also discover:
How to increase HSA enrollment among your clients' employees
Why HSAs can allow tax-free spending after retirement
Which other retirement accounts HSAs can complement
How to make a tax-free transfer of IRA funds to an HSA
PLUS – Receive a complementary white paper that outlines HSA and Healthcare spending trends!
Speaker Names & Bio's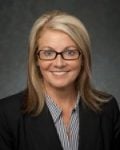 Holly Doering-Powell
SVP/Director of Sales and Client Experience
UMB Healthcare Services
Holly is responsible for the business development and growth strategy of the organization. She has over 25 years of corporate management, business and relationship development, and practical experience in healthcare payments, financial services and information technology consulting. Her background includes a variety of sales, account management and partner development roles across a diverse spectrum of consumer-driven healthcare and retirement, benefit administration technology and payment card processing markets.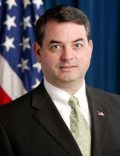 Roy Ramthun
President and Founder
HSA Consulting
Roy "Mr. HSA" Ramthin is the President and Founder of HSA Consulting and is a nationally-recognized expert on Health Savings Accounts and consumer-directed health care issues. He led the U.S. Treasury Department's implementation of HSAs following their enactment in 2003 and was tapped by President George W. Bush to be his health care policy advisor, where Roy developed the President's proposals to expand HSAs, while overseeing the implementation of the Medicare prescription drug benefit (Part D). As an advocate for consumerism in health care, Roy is a frequent speaker at conferences and seminars around the country.