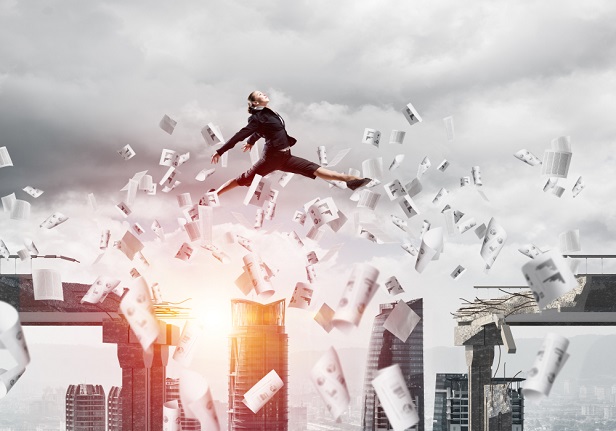 Innovation and collaboration don't get any better than that found in the benefits business. Here's news from companies in the employee benefits industry.
The Financial Solutions Lab at the Center for Financial Services Innovation with FinLab partner JPMorgan Chase & Co. launched its Fifth Annual Challenge. It will focus on identifying employee financial health solutions that serve both employers and employees, catering to the needs of the diverse American workforce with a focus on low- to moderate-income workers. Each winning organization will receive $125,000 in capital and professional services assistance. The deadline to apply is November 9, 2018.
EaseCentral, an HR and benefits SaaS platform, announced a partnership with health insurer Oscar Health. The partnership will let California-based brokers access pre-built Oscar health care plans within the EaseCentral system and submit enrollments completed within EaseCentral directly to Oscar.
Edukate, a financial wellness platform announced its collaboration with Gradifi, an employee benefits platform. Gradifi's SLP Plan (Student Loan Paydown) lets employers help pay down an employee's student loan debt. Gradifi Refi gives employees access to leading student loan refinancing lenders at no cost to the employer. Gradifi's College SaveUp Plan allows employers to make contributions to employees' 529 college savings plans.
Consumer health care navigation company Quantum and City of Hope announced the first major employers that have implemented the Personal Precision Oncology Management (PPOM) program. The program lets employers provide a range of clinical cancer support services to their employees and expertise to those employees' physicians. The Cheesecake Factory Incorporated, Portico Benefit Services (the employee benefits division of the Evangelical Lutheran Church in America Ministry) and Wawa, a chain of convenience retail stores are among the first employers.
Kashable, a voluntary employee benefit provider that helps employees tackle debt and unexpected expenses, has secured a $100 million credit facility that will accelerate the company's growth and ability to extend loans. Kashable provides an alternative to 401(k) loans, high interest credit cards and pay advances for employees who need emergency financing.
Zenefits and Arianna Huffington's Thrive Global announced Zenefits Well-being in partnership with Thrive, an application integrated into the Zenefits platform. It will deliver curated content, tips and tools from Thrive to individual employees at appropriate moments. Business owners can also use the app to measure and track workforce well-being.
Human Interest, an automated 401(k) provider, announced the launch of its Partner Program, newly integrated with a Partner Portal. The new Partner Portal is designed for partners to manage their client referrals. With access to the Partner Portal, Human Interest partners have the ability to refer small business clients, track statuses on client referrals, manage revenue share agreements, and update contact, payment, and other user information. Financial advisors, benefits advisors and consultants, and benefits brokers can participate by signing up online.
READ MORE:
Employee benefits product roundup: Intuitive chatbot, LTC coverage, empathy test
Benefits industry product roundup: PBM system, AI college counseling, financial wellness
Employee benefits newsmakers: America's Best 401(k), EZShield, DPL Financial Partners
Employee benefits newsmakers: Jellyvision, Wink, Endeavor Plus, Milliman