When money is tight, getting medical care often goes by the wayside.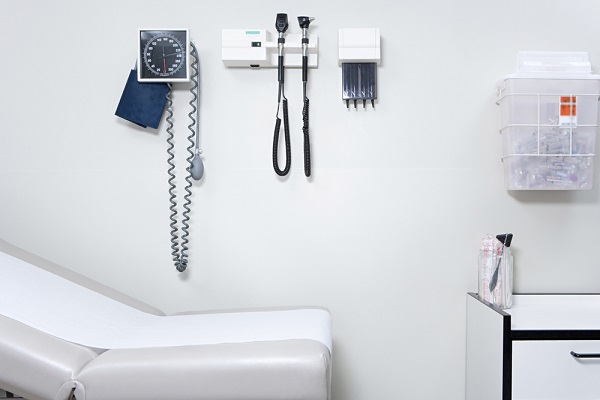 Over half of Americans (54 percent) say they've delayed medical care for themselves in the last 12 months because they couldn't afford it and almost a quarter of Americans (23 percent) have delayed medical care for over one year due to financial issues, according to a survey of 2,000 U.S. adults by The Harris Poll. The survey was conducted on behalf of Earnin, provider of an app that enables workers to get paid before their scheduled paychecks.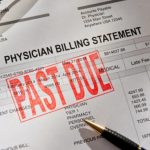 "Health care is an essential part of many Americans lives, and unfortunately, money can be a factor in whether or not they're getting the medical attention they need," writes Earnin economist Peter Griffin in his analysis of the survey results, "Waiting to Feel Better: Survey Reveals Cost Delays Timely Care."
The most commonly delayed types of medical care resulting from a lack of money are dental or orthodontic work (55 percent), eye care (43 percent), and annual exams (30 percent), according to the survey.
"If you're healthy, delaying or even skipping your annual physical may not be a big deal, but delaying dental care can be especially costly," Griffin writes. "In 2017, emergency room dental visits cost $1.9 billion, according to the Agency for Healthcare Research and Quality."
While the rates of postponement are lower for kids, 10 percent of Americans with children under 18 have delayed medical care for a dependent or child because they could not afford it. Nationally, 5 percent of Americans—or 16.29 million—have delayed medical care for a dependent or child because they could not afford it.
Earnin also polled their users, many of which live paycheck to paycheck, and found that they are substantially more likely to report having been charged a late or overdraft fee in the past 12 months (37 percent as compared with 12 percent of Americans overall).
Additionally, new Earnin customers wish there was an easy tool to help them with their finances (83 percent) at a higher rate than American overall (62 percent). Many also indicated that having enough money each month is a struggle for them (70 percent of new Earnin customers; 53 percent of Americans overall).
Some individuals with strained budgets are turning to online platforms like those of PlushCare, which enables both insured and uninsured individuals to book appointments with doctors charging more-affordable rates, Griffin writes.
He cites PlushCare's data indicating that that cheaper care options lead to more proactive patients: the platform's uninsured customers can typically book appointments for $99. At this price, uninsured customers use PlushCare an average of 1.2 times a year, but those that opt to PlushCare's subscription service ($9 a month for unlimited $35 appointments) average nearly 2.2 appointments per year.
"As an increasingly affordable means of accessing care, they have experimented with a variety of packages to appeal to a range of Americans," Griffin writes.
Still, many on tight budgets continue to delay medical care, Griffin writes. Nearly half of Americans (49 percent) say their health tends to take a back seat to other financial obligations, according to The Harris Poll/Earnin survey.
"Americans may be delaying more than just health care, but not being proactive and seeking treatment when ailments are manageable is leading to rapidly growing costs," he writes. "Given that health care costs tend to rise faster than inflation, financial health is likely to continue shaping Americans' ability to afford timely care for the foreseeable future."
Read more: