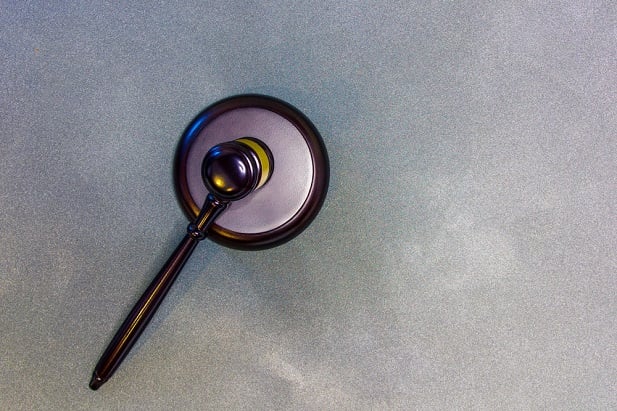 A recent decision in the U.S. Court of Appeals for the Ninth Circuit upholding the dismissal of a 401(k) excessive fee lawsuit against Chevron Corp. was a welcomed ruling for employer sponsors of retirement plans, but it alone will not slow the pace of claims, according to one prominent ERISA attorney.
"The Ninth Circuit was right in this case," said Jamie Fleckner, Chair, ERISA Litigation at Goodwin. "But I don't think it will end up being a game changer."
At issue before the Ninth Circuit was the question of what evidence plaintiffs need in support of claims of fiduciary breach to survive a plan sponsor's motion to dismiss the case.
In 2017, the District Court for the Northern District of California dismissed the lawsuit against Chevron, which alleged plan fiduciaries failed their obligations under ERISA by including a low-yielding money market fund as a capital preservation investment option, and that retail shares of mutual funds were used when cheaper institutional shares were available. The case was thrown out on the grounds that the plaintiffs failed to state a claim.
"Directionally, this was a very helpful ruling," said Fleckner. "The court said it's not enough to just say there are cheaper products out there or funds that performed better with the benefit of hindsight."
"Live dispute" continues as to how much evidence is needed
But despite the clarity in the Ninth Circuit's ruling, a "live dispute" continues in courts around the country as to how much evidence is needed to move plaintiffs' claims to the discovery phase of litigation, added Fleckner.
"I think some courts won't take much from the Ninth Circuit's ruling, and determine they can make their own conclusion as to whether there are sufficient facts to litigate claims," he said.
The wide discretion district court judges have is a prevailing reality that will continue to drive plaintiffs claims in 2019, thinks Fleckner.
"I don't see the rate of claims slowing," he said, despite the torrid pace seen over the past several years.
Uncertainty around the pleading standard for claims against 401(k) sponsors, continued settlements reached in other cases, and the lack of guidance from the Labor Department, Congress, and appellate courts will drive litigation. "That's the unfortunate reality for defendants."
Several relatively low-dollar amount settlements have been reached in the past six months in claims against the 401(k) plans sponsored by financial services companies.
Other large settlements—Branch Banking and Trust Co. recently settled a claim for $24 million, and Deutsche Bank settled a claim for $21.9 million last summer—are expected to keep sponsors of 401(k) plans in the crosshairs of "entrepreneurial" plaintiffs attorneys, said Fleckner.
"You will see this trend stopped when bringing disputes becomes economically disadvantageous for plaintiffs lawyers," he said.
Beyond that, regulators, Congress, and the courts—perhaps the highest court—would be needed to turn the tide on the volume of ERISA claims.
"I would welcome the Supreme Court getting involved and hope it would happen sooner rather than later, but right now there is nothing they have agreed to hear," said Fleckner.
Regulatory changes, looming market downturn will color 2019
In general, the financial services industry is holding out hope that the Securities and Exchange Commission will take a "balanced approach" as it promulgates a new rule that intends to raise broker-dealers' standards of conduct when advising or selling to retail clients, said Fleckner. A rule is expected to be finalized by September 2019.
But that hope is tempered by regulated entities' experience with the Labor Department's fiduciary rule, which was ultimately scuttled by the Fifth Circuit Court of Appeals last spring.
"Massive sums of money and resources were spent to get into compliance with a rule that is no longer the law," noted Fleckner. "Because the SEC is the principal regulator of financial markets, I think a lot of people have higher hopes they will take a more balanced approach. But that's tempered with weariness from the experience with the DOL."
An impending market downturn could force plan sponsors to reevaluate 401(k) menus, as much-maligned actively managed investment funds, which have been at the center of the ERISA claims, may ultimately prove not to be the pariah that passive management evangelists have claimed them to be.
"It's been easy for lawyers to make the passive argument during the bull market, but bull markets don't last forever. That argument will lose a lot of appeal when there is a correction. Active management has historically shown real benefits in down markets," said Fleckner.
Market uncertainty will bring new context to how plan sponsors determine the long-term best interests of 401(k) participants, thinks Fleckner.
"If you're a plan sponsor, I think you have an obligation to look deeper than the superficial argument on costs," he said.
"When I look at the most sophisticated investors in the country, they are not putting all of their money in index funds—they are buying active management, and willing to incur the cost because it provides them with returns. It's hard for me to believe there is no place for active management in a retirement portfolio," added Fleckner.