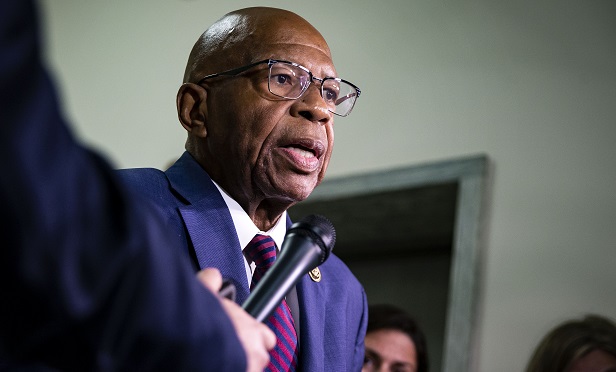 Democrats are using their newfound power in the House of Representatives to pressure pharma companies over drug prices.
Rep. Elijah Cummings, D-Md., the chairman of the House Oversight Committee, has sent letters to the biggest names in pharma: AbbVie, Amgen, AstraZeneca, Celgene, Eli Lilly, Johnson & Johnson, Mallinckrodt, Novartis, Novo Nordisk, Pfizer, Sanofi and Teva Pharmaceuticals.
The letter seeks details from the companies about the pricing of some of their medications, most likely those that have risen most dramatically in price in recent years. Cummings has also indicated that a number of top pharma executives will be called to testify about their company's pricing practices.
Related: New bipartisan bill targets drug prices–and Mylan
Representatives for some of the firms responded with statements stressing their commitment to patients and finding ways to offer affordable care.
In his own statement, Cummings suggested he was not convinced that affordability was much of a concern to drug-makers.
"For years, drug companies have been aggressively increasing prices on existing drugs and setting higher launch prices for new drugs while recording windfall profits," he said. "The goals of this investigation are to determine why drug companies are increasing prices so dramatically, how drug companies are using the proceeds, and what steps can be taken to reduce prescription drug prices."
In recent days, Cummings has introduced legislation aimed at lowering prices. He has invited President Trump, who campaigned on the promise of cracking down on price hikes, to support a trio of bills that would allow Medicare to negotiate drug prices, allow the importation of drugs from Canada and make it easier for generics to come on the market if brands are deemed "excessively priced."
"Today I say to President Trump, if you are serious about lowering the cost of prescription drugs in this country, support our legislation and get your Republican colleagues on board," said Bernie Sanders at a press conference unveiling Cummings' legislation last week.
Read more: