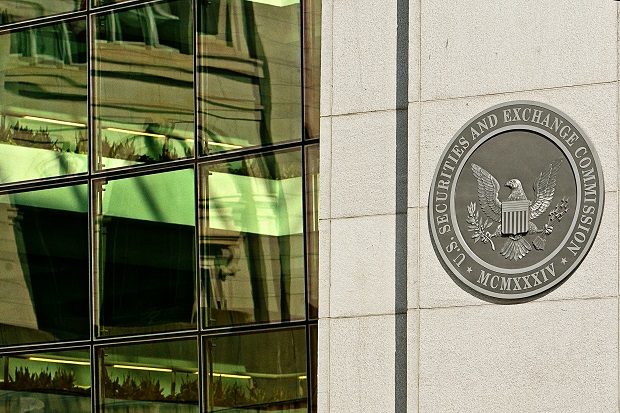 As the Securities and Exchange Commission enters the final stretch in its effort to finalize rules that would elevate and clarify broker-dealers' and investment advisors' responsibilities to retail investors, questions are being raised as to how its regulations would coexist with state securities laws.
In January, the Securities Division within Nevada's Secretary of State office released a draft regulation of a fiduciary rule that includes provisions for broker-dealers that some say are more stringent than the SEC's proposed Regulation Best Interest.
Nevada's proposal includes a private right of action, giving investors the right to bring fiduciary breach claims in state court. The SEC's proposal does not include a new private right of action.
And Nevada is proposing that dual registrants would be regarded as fiduciaries and would not qualify for an advice exemption designed for stand-alone broker-dealers. The SEC's Reg BI, which requires advice to be given in clients' best interests but stops short of requiring a fiduciary standard of care, could be used by brokers who are also registered fiduciaries with the SEC.
Opinions vary on the extent to which the SEC rule would raise brokers' obligations to investors. Less controversial is the fact that Reg BI and Nevada's fiduciary rule would create different requirements for brokers. And that is raising the question of whether the SEC's rule, coming from a federal agency, would preempt Nevada's and other state rules governing brokers' standard of conduct.
A messy relationship
"The relationship between state and federal securities law is very messy," said Duane Thompson, a senior policy analyst with Fi360.
In comment letters, some industry advocates are requesting the SEC write a clear provision explaining that the SEC's rules preempt competing state fiduciary rules. Others have said that differing state and federal security regulations have a long history of coexisting. The North American Securities Administrators Association, comprised of state securities regulators, has asked the SEC to clarify whether its regulations do or don't preempt state laws.
According to Thompson, the SEC has limited authority, if any, to say Reg BI will preempt state fiduciary rules.
"The SEC is an agency with statutory authority given by Congress to adopt rules in its areas of jurisdiction," said Thompson. "The SEC can't really put in a rule to preempt state rules."
"It's a sticky question," said Ben Marzouk, a securities attorney with Eversheds Sutherland.
Whether or not the SEC has the appetite to preempt state fiduciary rules is an open question, said Marzouk. If it does, the question then becomes whether it can.
The Employee Retirement Income Security Act has a clear provision establishing its preemption over state law. But that was a law written by Congress, not a regulation crafted by the Labor Department, noted Marzouk.
"If the SEC were to write in preemption, they would have to say what grounds they have to stand on. They can't just say it," said Marzouk.
Both he and Thompson said any claim of preemption by the SEC—or others that may bring the question to courts—would be based on the National Securities Markets Improvements Act of 1996, which created new roles for states and the federal government in regulating broker-dealers and investment advisors.
NSMIA limited the scope of state securities regulators by, in part, replacing the previous dual registration model. Under the law, large investment advisors register with the SEC, while small advisors register with states.
The law did preserve states' rights to go after federally registered reps for fraud, said Thompson.
"But when it comes to writing nitpicky rules, that's different," explained Thompson. Effectively, states can't write regulations for federally registered investment providers. "But a fiduciary duty (of the kind Nevada is trying to implement) is not necessarily a regulation."
While NSMIA was clear in delineating when some state laws are preempted by federal rules—Eversheds Sutherland's Marzouk pointed to how the law treats recordkeeping requirements—its treatment of investor providers' standard of conduct is not as specific.
"Language on standard of conduct rules is not clear in the law," said Marzouk. "If you really dive into NSMIA and look at the language, it's questionable whether the law would preempt state law. There's a lot of uncertainty there and not a lot of answers. That's where it will be tricky for the SEC."
Expect legal challenges whether SEC addresses preemption or not
Nevada has opened a comment period for its rule, which closes March 1. A representative from the state's Securities Division said a timeline for adopting the proposal has not been set, and will be determined, in part, by stakeholders' comments.
While the specificity and extent of Nevada's proposal adds a new wrinkle to the fiduciary debate, Thompson says it will have little impact on the SEC's process.
"The SEC is certainly cognizant about activity at the state level, and it isn't tone deaf politically speaking, but it has a focused mission to adopt a rule for broker-dealers. I wouldn't read too much into the timing of SEC's rule based on state activity—in fact I wouldn't read anything into it at all," said Thompson.
Nor is the SEC expected to craft its rule in reaction to Nevada's proposal, he said.
"The SEC is not going to rewrite provisions to defend against Nevada's rule–their work won't be affected in any way by what is happening in the states," said Thompson. "They won't be in a position to comment on what states are doing, let alone put in a provision to preempt state rules."
But Marzouk said it's possible Nevada's rule could impact the SEC's process.
"I'd be surprised if Nevada is not directly or indirectly addressed by the SEC," he said. "It's possible the SEC is taking time to account for the implementing regulation in Nevada. Too many people are looking at this for them to turn a blind eye. They have to say one way or another—are state rules preempted or not."
Whatever course the SEC takes—not mention preemption or address it one way or another—the question is likely to end up in court, say both Thompson and Marzouk.
Industry advocates can be expected to challenge Nevada's authority under NSMIA soon after a rule is finalized. And states can be expected to bring legal challenges if the SEC rule preempts their efforts. Consumer advocates that have expressed concerns that the SEC's proposal is too limited in its protections for investors may also join in.
"Regardless of what the SEC does, there will be lawsuits," said Marzouk.
READ MORE:
SEC, DOL moving in tandem on investment advice rules
Suitability plus? Lawyers say SEC proposal lacks clarity
CFA Institute says SEC has immediate authority to clarify broker roles