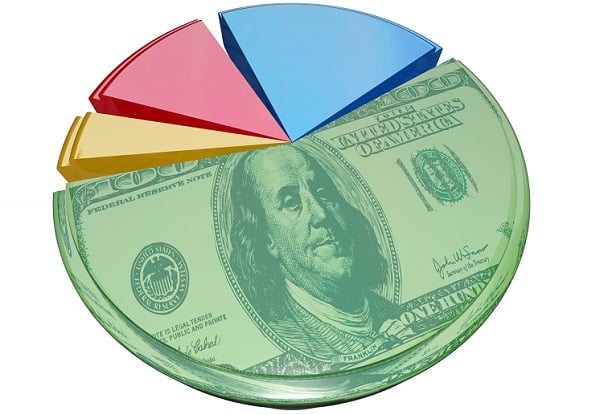 Forty percent of Americans with employer-sponsored health insurance struggle to pay for their health care costs, according to a new survey, and those with chronic conditions are especially hard hit.
The survey, conducted by the Kaiser Family Foundation (KFF) and the Los Angels Times, suggests a growing affordability problem, not for those on government programs or in the Affordable Care Act's individual market, but with employer-sponsored health insurance, long considered the most stable and desirable type of insurance coverage.
Related: How the economy affects employer-sponsored health care coverage
To be sure, this survey, like others, show that the majority of respondents rate their health plans "excellent" or "good," but cautions that a growing number of Americans are experiencing affordability challenges—especially those on high-deductible health plans (HDHPs).
Higher deductible = higher dissatisfaction
One striking finding of the study is that those employee with negative feelings toward their health plan are much more likely to be on a HDHP. A strong majority of respondents with no or lower deductibles described themselves as "grateful" (78 percent) or "content" (77 percent) with their health plans. Those with higher or the highest deductibles had majorities that described themselves as "frustrated" (62 percent) or "confused" (52 percent). In the highest-deductible category, 40 percent of respondents said they were "frustrated," 34 percent said they were "confused," and 23 percent described themselves as "angry" with their employer-sponsored plan.
"The experiences and attitudes of people with employer coverage differ vastly depending on whether they are in a higher or lower deductible plan," the report said. "The higher the deductible, the more likely an individual is to have negative views of their health plan, and the more likely they are to experience problems affording care or to put off care due to cost."
The impact of affordability issues
Among the 40 percent of the survey respondents who reported affordability issues, 31 percent said that medical bills incurred before meeting their deductible were the biggest problem; 23 percent said unexpected, or surprise, medical bills were the biggest problem; and co-pays for drugs and doctor visits came in at 11 percent and ten percent, respectively. Eight percent said their monthly health insurance premium was their biggest problem.
To deal with health care costs, those who struggled to afford care reported that they put off vacations or major purchases (66 percent); cut spending on food, clothes or household items (65 percent); increased their credit card debt (50 percent); used up all or most of their savings (46 percent); took out an extra job/worked more hours (34 percent); borrowed money from friends or family (20 percent); or took money out of long-term savings (24 percent). Five percent of those with affordability issues used the Internet to raise funds.
In addition, 51 percent of all respondents in employer-based plans said someone in their family postponed or skipped needed care or medications because of cost concerns.
Chronic conditions add to the challenge
More than half of all respondents (54 percent) said someone who is covered by their employer-based plan has a chronic condition. And 49 percent of enrollees who have chronic conditions say they have affordability issues.
This category of respondent has the usual stressors—more of them report taking steps to pay for medical costs like the ones listed above—but they are less confident that they will be able to pay for their medical care.
"The combination of a chronic condition and a high deductible can also lead families to worry about affording health care in the future," the report said. "For example, among those with a chronic condition in the family, about half of those in the highest deductible plans say they are not confident in their ability to pay for the usual medical costs they and their family require, and almost two-thirds are not confident they could pay for a major illness."
The emergence of a new health care crisis
In its coverage of the survey, the Los Angels Times said the findings showed a new crisis in health care affordability, adding that American families are being pushed to the breaking point. "In the last 12 years, annual deductibles in job-based health plans have nearly quadrupled and now average more than $1,300," the article noted. "The explosion in cost-sharing is endangering patients' health as millions, including those with serious illnesses, skip care … And it is feeding resentments and deepening inequalities, as healthier and wealthier Americans are able to save for unexpected medical bills while the less fortunate struggle to balance costly care with other necessities."
Read more: