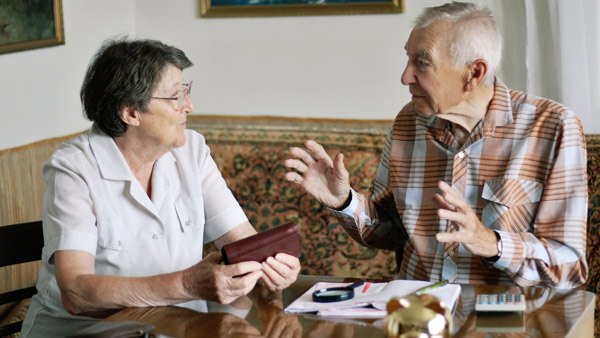 Washington state has passed a first-in-the-nation bill establishing a long-term care insurance program for workers in the state. The bill attempts to offer at least a partial solution an issue that has been widely discussed but not addressed by most states: the costs associated with caring for an aging population.
The price tag of long-term care varies by individuals and their specific health needs, but estimates range from $25,000 to more than $300,000 per individual for long-term care costs in the U.S.
Related: LTC insurance isn't dead, it's just different
Private insurance products have been offered, but premiums are often very high. Few employers have seen strong employee demand for long-term care insurance as an employee benefit, probably because many employees see it as a concern for further down the road. This lack of action on long-term care has resulted in a common scenario: seniors who need care in the form of nursing homes or assisted living facilities end up spending their savings on medical and housing costs until the savings are gone—at which point Medicaid, funded by taxpayers, kicks in to pay for care.
A breakthrough at the state level
On April 23rd, Washington state's legislature passed the Long Term Care Trust Act; the law is expected to be signed by Governor Jay Inslee. The new law will use a payroll tax to create a benefit that could provide state residents with up to $36,500 to cover costs for things such as caregiving, wheelchair ramps, meal deliveries and nursing home fees.
Although Hawaii started a grant program in 2017 that would pay family caregivers $70 per day for up to one year, the Washington proposal is the first state law that specifically provides a long-term care benefit.
According to Lauri St. Ours, director of government and legislative relations with the Washington Health Care Association, the new law could serve as a model for other states. "Washington state has a strong commitment to providing individuals with choice in their long term care services and settings, and we believe this legislation continues that commitment," she said. "Of additional note is the potential opportunity for reducing public reliance on Medicaid, so that the state of Washington can target those scarce dollars on the most frail in the long term care system—skilled nursing facility residents."
The savings to Medicaid will be significant: the law is expected to save Washington state $3.9 billion by 2052. Workers will fund the benefit through a payroll tax, set at about $18 per month for individual workers, on average. Employers will not fund the system, though they will have to oversee collecting the payroll tax and sending it to the state.
An unmet need
According to Howard Gleckman, a senior fellow at the Urban Institute and the author of Caring for Our Parents, many policy researchers and lawmakers have long recognized that long-term care is an important issue—there just has not been a consensus on how to address it.
"Private savings are not enough," Gleckman said. "Private insurance has not worked for middle income people because the premiums are just too high."
Like Ours, Gleckman expressed an expectation that states will continue to come forward with plans for long-term care benefits. "The exact design for public plans is up in the air," he noted. "We're increasingly understanding that we don't have the resources and that some public support is going to be required, but we're a long way from knowing how we're going to pay for it. That's why the Washington bill is so important. We've argued about it without any evidence; so now we'll see what we learn from the Washington state example."
Gleckman said only a handful of states have even made serious proposals—much less enacted actual new laws or policies—around long-term care. California, Illinois, and Minnesota are three states he named as having had public discussion about a long-term care benefit. "You're starting to see a few states saying we really need to address this, but Washington is far ahead of everyone else."
A benefit with too much cost, too little demand
As a product sold by private insurance carriers, long-term care insurance has seen a rather startling decline. In 2000, 125 insurers offered a standalone long-term care insurance policy; by 2014 that number had dropped to fewer than 15 carriers, according to a 2018 Morningstar analysis. In 1990, carriers sold 380,000 policies to individuals; by 2014, that number had dropped to 129,000.
Gleckman said the industry made an effort—consumers just weren't interested. He notes that the federal government, as an employer, has offered a long-term care benefit to its workers for decades. "There's been very little take-up," Gleckman said.
"The speculations is that, A, it's expensive, and B, for younger workers it's just not top of mind," he added. "Telling workers you're going to cover a risk [with a product] that you won't need until you're in your 80s just doesn't resonate with people."
In addition, Gleckman said, is that the increased job mobility of younger workers makes many policies problematic. "There are a lot of technical issues to work through before this will be a more common product," he said.
Silver linings
The good news, according to Gleckman, is that people are slowly becoming more aware of the very daunting financial problems that can come with long-term care. He notes that the role of care-giver for older family members is no longer confined to baby boomers; millennials are acting as caregivers in greater and greater numbers.
In addition, a program like the Washington state benefit may not only increase awareness of long-term care options, it may actually provide an opening for private insurers, who could step in with Medigap-like policies to supplement the state program.
"It's a limited public program … people may say, 'this really isn't a lot of money,'" he noted, adding that the cap of $36,500 is far short of what some long-term care costs end up being. "The average annual cost of a nursing home is three times the amount of the Washington benefit," he said. "Does that make people think about buying some additional insurance?"
Insurers are probably hoping so. In a statement released after the passage of the Washington program, Chuck Piacentini, vice president of insurance regulation and associate general counsel for the American Council of Life Insurers, said, "We think it is important for the state to recognize the need for people to prepare for their long-term care needs. However, the state will need to make clear to consumers that the proposed program's benefits will be limited and not replace the need for more comprehensive coverage offered through long-term care insurance products."
Read more: