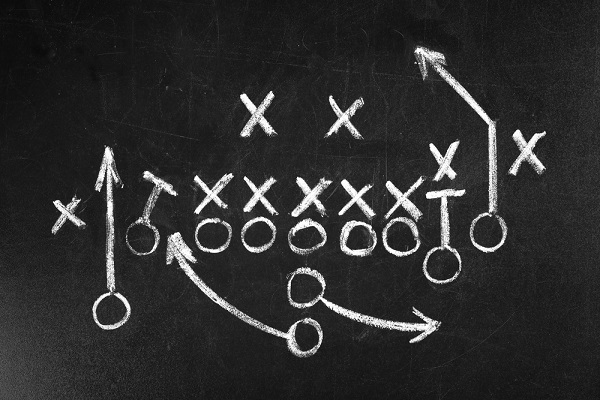 Financial wellness is a hot topic among employers these days, particularly as they look to create benefits packages so dazzling they blind employees to competitors' offerings. To do so, however, employers aren't reinventing the wheel but simply looking at their existing products in a new light. Voluntary benefits such as supplemental medical insurance, critical illness and hospital indemnity are now more mainstream and key to a benefits strategy that focuses on financial wellness.
"The interplay between voluntary and financial wellness has really become significant as we start to identify those areas where people could use more protection," says Adam Gelman, vice president of business and head of voluntary benefits for Prudential, speaking on a recent press call.
Related: HR sees the benefits of financial wellness but struggling to act
To be sure, the increased financial burden of medical expenses on employees has brought financial wellness to the forefront. Whereas employees have long struggled with financial challenges, those challenges varied by age, location and other factors. Health care expenses simply provided one significant and well-defined target shared by all.
"Historically, while these products help with medical expenses, employers have realized that it's much bigger than medical," says Jessica Vanscavish, vice president of voluntary benefits and distribution at Prudential. "It's overall financial wellness. They understand the dependency and interplay that all of their benefits have."
In addition to the medical-focused benefits, products such as pet insurance, budgeting services, financial coaching, identity and legal protection are all part of a growing portfolio of products that serve the collective need, but not necessarily each individual. "Consumers aren't all the same; we all have different needs," Vanscavish says. "That's why you're seeing so many of these different products and solutions to help people become more financially secure."
Realizing the financial wellness benefits of voluntary products isn't as simple as adding them to the yearly open enrollment menu. Employers are taking a careful look at how to best select and incorporate the right products for their workers, and employers, carriers and brokers alike are rethinking their approach to educating employees about products.
Changing the relationship
As voluntary benefits become a key part of the overall benefits strategy, and employers look at them less as standalone products, the roles of the broker and carrier are changing. "Brokers traditionally would talk about product," says Vanscavish. "Now the broker actually see that interplay and many are becoming much more program recommenders: promoting how you put benefits in place, making recommendations between plans."
For carriers, the increase in demand for voluntary benefits comes with a greater emphasis on service. "Employers are saying, 'I want to work with fewer carriers, I want administrative ease,'" says Vanscavish. "For carriers, having a full breadth of products is a natural gravitation for an employer to say, 'I want to work with someone like you. I already have a relationship, it makes it easier.'"
There is one key expectation that, if not met, trumps the benefits of any existing relationships: technology. "On the technology front, there is a large focus on ease of administration, service and integration," Vanscavish says. "The days of batch feed is no longer acceptable. We want instant returns."
Employers are looking for solutions that integrate with the technology and platforms they already have without creating additional work (decreasing the workload is even better), and that can provide the information they want in a quick and easily accessible manner. "Any financial wellness provider should be that holistic solution that's looking across the board beyond a single product offering," Vanscavish says. "They should be looking for strong data analytics and research."
A more open mindset
Open enrollment: the two-week period each year where employees are expected to sit down and carefully select from a menu of options those that will best safeguard them for the next year. And how effective has that been? "Depending on who you're enrolling with, the open enrollment period can be very rewarding or frustrating process," Gelman says. "When open enrollment starts, the list of benefits is announced, you look at what you had last year. First thing you do is ask how much your paycheck went down. If we're not incenting individuals to think about their benefits differently, that's the process they're going to go through."
While there have been some calls for creating multiple open enrollment periods throughout the year—one for medical and another for supplementary benefits, for example, that isn't necessarily feasible in all cases. What is feasible, though, is talking to employees about their benefits more than just once a year. "If we take the other 11.5 months to actually educate individuals about what the options are, that's where the opportunity is," Gelman says. "We can't expect attitudes and decisions to change unless we provide information to push it forward."
The focus should be on helping employees understand how all products work together, and which are right for them. "Financial wellness programs should really be designed to meet the employee needs and identify the gaps," Vanscavish says. "We use the clients' own data (medical/health care) along with benchmark and figure out where employees are most at risk. What that has allowed the broker and employer to do is really focus. They can hone in on employees most at risk, focus on that risk and elevate their preparedness."
Unfortunately, there is no silver bullet when it comes to employee engagement. Everyone is going to approach the enrollment process differently, and it's imperative to provide a set of solutions that meets the employee where they are. "As the industry evolves, employers embracing diversity in the way that people make decisions and get information is extremely important in changing the behavior of the consumer. It's getting people to do things differently than they have before."
It all comes down to the employer to help employees see their benefits differently, Vanscavish agrees. "You have the power to elevate people's acumen," she says. "Whether it's dribbling education throughout the year, powerful digital tools, or pathways program. If you think about it holistically, people become much more aware."
Read more: