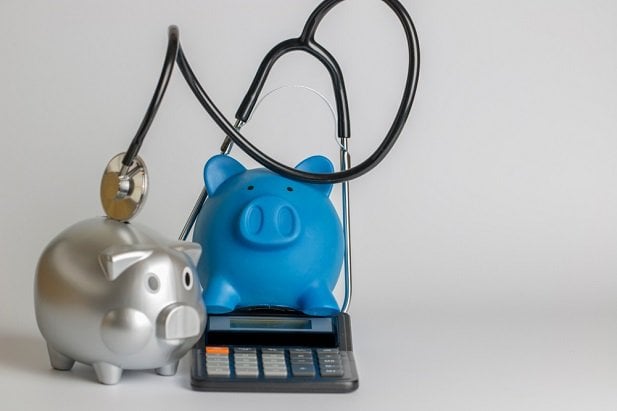 Health insurers on the individual markets are expected to return about $800 million in excess premiums to consumers for 2018, after reaping the best profits to date under the Affordable Care Act.
That news comes from a new analysis from the Kaiser Family Foundation, which adds that the rebates must be issued by September 30 to more than 3 million eligible individual market consumers. The analysis, based on preliminary estimates from insurers, highlights the degree to which insurers did not meet the ACA's medical loss ratio threshold. The ACA requires that insurers must spend at least 80 percent of premium revenues on health care claims or quality improvement activities.
Premiums soared, particularly when compared with claims paid, the report says, with an average increase in premiums per enrollee in the individual market rising 26 percent from 2017 to 2018, to $559. Per person claims, meanwhile, only rose 7 percent to $392.
In fact, according to the analysis, insurers experienced the strongest performance in the individual market since the ACA took effect. Two different financial indicators demonstrate this, it adds: Not only did the average share of health premiums paid out in claims (or loss ratio) fall to 70 percent in 2018, down from 82 percent in 2017, 96 percent in 2016 and 103 percent in 2015, but average premiums collected in excess of claims (or gross margins) hit $167 per enrollee per month, up from $79 in 2017, $14 in 2016 and -$9 in 2015.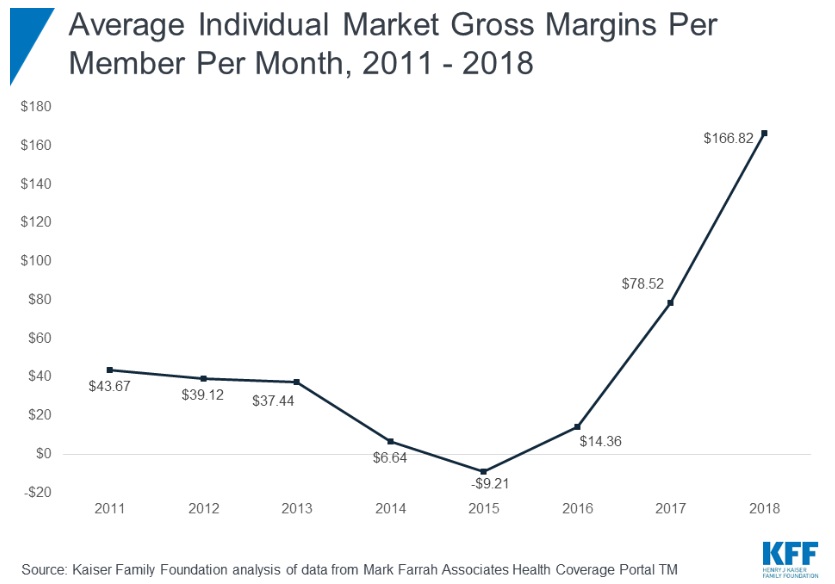 In fact, 2018 figures indicate that individual market insurers are hitting or exceeding profitability levels last seen prior to 2014, when ACA rules—including the obligation to cover people with preexisting conditions—took effect.
Data from 2018 indicate that because of uncertainty surrounding the fate of the ACA, as well as policy changes such as the termination of the cost sharing subsidy, insurers' premium increases overcompensated and more than covered claims, administrative costs and profit.
As a result, despite the repeal of the individual mandate penalty and the Trump administration's push to expand loosely regulated insurance options still pushing 2019 premiums toward the high end, those increases were mitigated by the prior year's overcorrection—leading to a slight decrease in premiums in 2019.