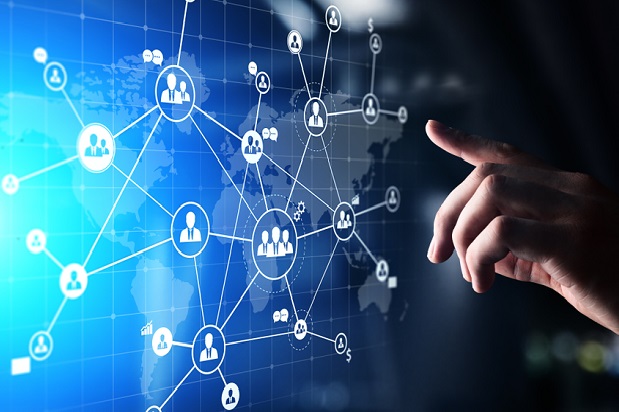 As a 401(k)-plan sponsor, you bear a tremendous amount of fiduciary responsibility, and among those duties, selecting the right plan advisor, is among the most consequential fiduciary decisions. This decision is not only critical to investment outcomes and the security of participants, but as the plan sponsor, a subpar or incongruent advisor relationship and search process could leave you and the organization personally liable to litigation.
According to research by Fidelity Investments, 92 percent of plan sponsors work with an advisor. Despite the overwhelming majority of plan sponsors relying on advisors to carry out their fiduciary duties, the search process is often overlooked and underemphasized when it comes to plan advisor evaluation and selection.
Complacency breeds failure
ERISA specifies that fiduciaries are responsible for the oversight of covered service providers, such as advisors, and are required to employ a prudent set of criteria to determine "reasonable expenses" for "reasonable and necessary services." Therefore, the selection of an advisor is a fiduciary act in and of itself, and it should be handled with the same prudent process.
In response to waves of 401(k) litigation, as a way to transfer fiduciary risk for investments from the plan sponsor to the advisor, there has been an inclination among plan sponsors to transition from their traditional §3(21) consultant relationship to a discretionary §3(38) manager relationship. It is important to note that converting an existing relationship from traditional to discretionary is a fiduciary decision as well, and it requires the same prudent process that a competitive search can best accomplish.
While current plan advisors are not necessarily underperforming, they could help their companies by understanding existing and competing services better. According to our poll, 33 percent of plan sponsors surveyed were "satisfied with their advisor but want to find out if their advisor is competitive."
Evaluate, iterate, progress
Often 401(k) plan sponsors shop for service providers backward, starting before knowing all of their options. When evaluating and selecting a 401(k) advisor, there are three possible routes that fiduciaries can take: 1.) DIY, 2.) Hybrid, and 3.) Outsourcing to specialists. While each of these possibilities can prove effective, plan sponsors should conduct a thorough cost-benefit analysis before proceeding with any method.
The do-it-yourself method on its surface appears to be the most cost-effective, yet it may not render the best results, as it relies significantly on e-RFPs and solicitors' proposals. The DIY method might appeal to those concerned with cutting initial costs, but a careful, thorough search conducted internally is time-intensive, and the individual leading the search—if qualified for such a duty—will be a senior-level resource. If choosing this method, be sure to only accept structured proposals and request sample RFPs from advisory groups. Novices using online tools should also use caution, because some of these "free" tools limit market access and promote sponsored advisors.
The second option for evaluation is a hybrid approach, utilizing both in-house resources and outside experts. Some of the more commonly employed external resources are online benchmarks, e-RFPs, financial and benefits consultants, CPAs, or attorneys. Benchmarks and RFIs check for qualifications and discuss general services and fee ranges, while RFPs provide specifics about the best advisors, services, costs, and what they will do for your plan.
The third option when selecting an advisor is to outsource to fiduciary search specialists. Outsourcing is becoming the most prevalent method for plan sponsors when evaluating or selecting 401(k) plan advisors. This method often has the highest initial cost; however, the cost of outsourcing to a fiduciary search specialist does not have to come out-of-pocket. It can be paid by the plan, which often results in a net savings to the plan within the first year, or positive return to the plan and participants. After outsourcing, the whole project falls to the hired professionals. This is almost always the best choice despite initial costs, since these professionals can provide in-depth industry insight and produce the most congruent, competitive candidates—costing less in the end. Additionally, by hiring a fiduciary search specialist, plan sponsors can mitigate the exposure to risks caused by improper due diligence and/or imprudent processes.
Hiring decisions
During the screening process, plan sponsors should meet some essential goals. First, be sure to give each final candidate a proposed agenda and ask them to follow it; do not let them just give you the pitch. Ask them difficult questions and be wary of marketing spin.
Next, plan sponsors and their search partners should ask plan advisors to provide written standards so that expectations align. Take time to consider if there are any existing biases and only choose disinterested parties who will not be competing for the business. After receiving materials, keep written copies to ensure that you can include all claims in the final service agreement.
Finally, when concluding negotiation, ask for service guarantees which require that a portion of the fees incurred be at stake for the partner, as a safety net.
Plan sponsors do not have to brave this decision alone. By working with search specialists, plan sponsors can be confident that experienced professionals are taking time to ensure they select the proper advisor through a proven and thorough search process.
Gregory Metzger is a consultant at North Pier Search Consulting, a Los Angeles-based firm offering specialty consulting, search and evaluations services to fiduciaries of all types, including leading businesses, non-profits, foundations and endowments from coast-to-coast. Learn more at northpiersearch.com.