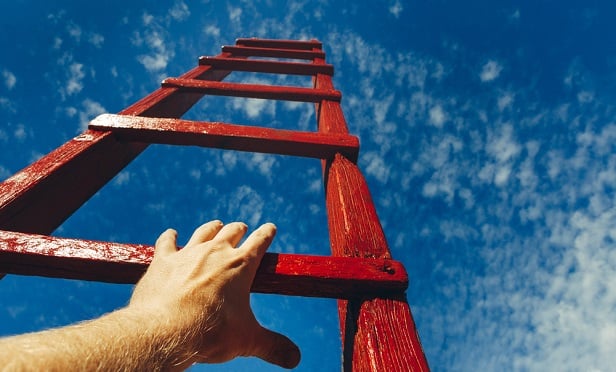 Employers whose companies aren't on the way up should be concerned about hanging onto good employees, since workers aren't only anxious to boost their own careers but are also eager to help their companies grow.
So say the findings of the Business Growth Report from Kimble Applications, which also indicate that 85 percent of U.S. full-time employees care about the growth of the organization that they work for.
Related: How important are a company's mission and values? [infographic]
In addition, 86 percent believe their own professional growth will be greater if the organization they work for is growing too. And that growth is important to them, since 66 percent of respondents say their employer's growth and success exerts a direct influence on their own personal happiness.
They're willing to put in the time for it, too, with 69 percent saying they'd rather be working longer hours at a place that's on the way up than 9-to-5 at a stagnant employer. If business owners doubt how much this means to workers, they might want to bear in mind that 27 percent of employees have actually quit a job because they felt their place of business wasn't growing quickly enough.
To cap it off, 21 percent say they'd move "anywhere" to work for "an exciting, growing organization." And more than half of full-time employees would change jobs for "more meaningful" work than what they're currently doing. In fact, 86 percent say that they'd be more willing to do "whatever it takes" to grow their employer if the work they're doing is important to them.
Bosses should be ready to talk to employees, too, since 45 percent said they'd feel more invested in their organization's growth if leadership kept them updated more frequently, and 42 percent said they "might be" if the right information was being shared.
And since employees believe that the organization's leadership (38 percent) and employee productivity (32 percent) are the biggest contributors to a company's growth, employers ignore this at their peril.
"In today's startup-heavy ecosystem, it's no surprise that U.S. employees want to work for growing companies, but the findings from our survey should make stagnant organizations incredibly worried," says Mark Robinson, cofounder of Kimble Applications. What we know is that employees are eager to help their organizations grow and want to feel like they're directly contributing to the success of a company. If an organization doesn't recognize these efforts and communicate corporate growth appropriately, they may experience high employee turnover and in turn, stunt its own growth."
Read more: