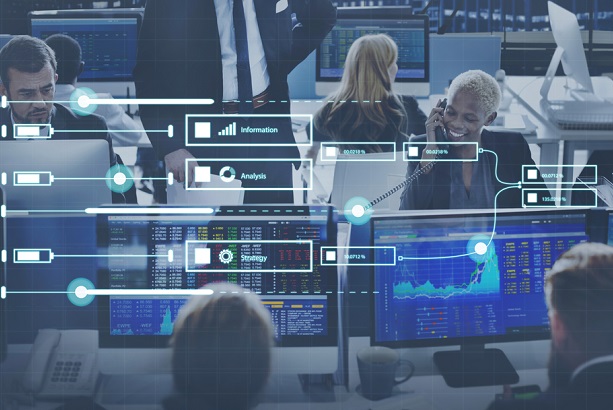 On Monday, the Dow Jones Industrial Average closed nearly 1,300 points higher, the largest daily point gain in the index's history.
By Tuesday, the Dow was threatening to give much of it back after the Federal Reserve announced a 50 basis-point cut to its benchmark lending rate. The yield on the 10-year Treasury note fell below 1 percent for the first time in history.
Fear that the coronavirus could grow to pandemic status has equity markets lurching from day to day, leaving seasoned retirement investors feeling like it's 2008 all over again.
But those that own managed accounts in their 401(k) have built in protection against their biggest enemy—themselves.
By Friday of last week, volume in Edelman Financial Engines' call center was four times the average day. The week was so busy that the decision was made to open the center on Saturday so advisors could proactively reach out to clients, said Kelly O'Donnell, executive vice president and head of EFE's workplace unit.
"Even with Monday's gains, we're still getting a lot of calls," said O'Donnell. "Consumer sentiment can change on a dime."
Most of the calls are coming from managed account clients in 401(k) plans—Edelman Financial Engines is the country's largest provider of managed accounts, which give retirement savers a bespoke saving and portfolio strategy.
The accounts have discretion over the management of retirement savings. That means an anxious saver can't make an abrupt reallocation of assets in an effort to time the market, or stop saving in their 401(k), without contacting the call center.
In other words: if you're a couple of years away from retirement, and have seen virtually nothing but positive returns over the past decade-plus, and you're feeling like it's time to jump off the ledge, there's a licensed investment professional there to talk you down if you're invested in a managed account.
"That's a very powerful guard rail with managed accounts—you have to talk to someone before discontinuing the service or making changes. It's one of the reasons why employers like them so much," said O'Donnell.
Some clients are calling in with "extreme thinking," she said. Mostly, investors are looking for a little peace of mind.
"They want to know there are pros looking out for their account—that type of service is something you don't get from a product alone," said O'Donnell.
Focus on the plan, not the balance
Staffers at the Phoenix-based call center hold a minimum Series 65 license. Some of the calls have been long—up to 45 minutes. Most last around 10 minutes.
What's the nub of the advice they are doling out? Focus on the retirement plan, not the account balance.
"Most investor instincts are the exact opposite of what you need to be a good investor," O'Donnell said. "It's nearly impossible to time the market. The worst thing a saver could do is stop contributions to their 401(k)."
Data from the Alight Solutions 401(k) Index, which tracks individuals' trading in large retirement plans, showed historically high rates of activity last week. Money was predominately moving from equities, including target-date mutual funds, to fixed income.
TDFs are of course designed as set-it-and-forget it products. "With TDFs, participants can diversify themselves. There's nothing to stop them from making poor decisions based on fear," added O'Donnell.
In the managed accounts, risk and return allocation models are continuously adjusted for all savers. For those entering or in retirement, Edelman Financial Engines offers Income Plus, a retirement income service.
If you are literally months away from retirement, that's an option worth considering, said O'Donnell. But for everyone else, the strategy is clear, she said: Stay the course, and resist watching the market all the time.