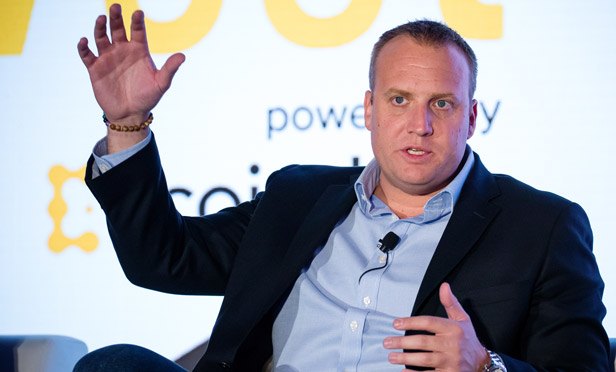 There's a wall of worry in the markets — with the S&P 500 down about 7% on Monday and about 17% off its high, coronavirus fallout expanding, and oil prices crashing.
While advisors need to be holding clients' hands, they also can heed the words of industry sages about what to do in such turbulent times.
Josh Brown, CEO of Ritholtz Wealth Management, wrote in a blog post early Monday that "This is the Super Bowl for financial advisors."
"You will see and hear amazing things today and this week — in stock prices, in oil prices, in government and central bank response. It's going to be a time you'll look back on. Unprecedented things are taking place … The 10-year [Treasury] has gone from 1.5 to 1 to .5 in three sessions. Utterly historic," Brown explained in the post, titled "I'm Here, to Remind You."
"But … of the things that are now still true and will always be true, regardless of what happens: … I can tell you definitively that these are moments when advisor-client relationships are solidified. Not in summertime, when the living is easy, but right now. In the depths. In the middle of the maelstrom," he said.
Job No. 1? "Helping people contain their fears. Keeping people from doing what might feel like a relief now but is sure to represent a mistake in hindsight. Refocusing people on the reason they're investing in the first place, and the things they want to be able to fund far into the future."
This is when adviors can shine, he points out. "These are the environments in which clients' retirements are saved and advisors elevate their game and come to embody the highest ideal of our profession. Game on."
As for the matter of why not just sell everything and wait it out, "This is the question every financial advisor is getting this week, from at least one or two clients," Brown said.
"The great answer is that you won't know when the dust settles," he wrote. "There's no airplane writing the 'all clear' in the sky above your neighborhood. And when the dust settles, do you think stocks will be at their lows? Or will they have already rallied furiously, in anticipation of this?"
It's important to "be proactive and take advantage of the moment," the wealth manager says. "Most importantly, remember your ABC's: Always Be Cool. You only have control of one thing — your own actions. … Be armed with context, wisdom, patience, humility and a sense of humor. See you on the other side."
Sonders' 'Manic Monday' take
Charles Schwab Chief Investment Strategist Liz Ann Sonders also shared a blog post with advisors and investors about focusing on what you can control, given that it's "futile to make predictions about the market with any semblance of accuracy."
While, these are not "the easiest of times, … being prepared (and disciplined when it comes to investing) is unlikely to make things worse," Sonders said in her post titled "Manic Monday (Tuesday, Wednesday, Thursday, Friday)."
The current correction is the seventh since the bull market began in March 2009. Corrections in this period have lasted about 78 days on average, with an average drop of nearly 15%.
"Looking longer-term (since 1990), … data shows the average correction has averaged a decline of 18.8% at the low, over an average span of 83 days," Sonders explained.
"The rub with the current picture is multi-fold and stems from the unique uncertainty with which we are all faced in terms of the impact of COVID-19," she pointed out.
When both prices and earnings figures of companies are plunging, assessing valuations becomes incredibly tough. "Many of the most hard-hit companies — a plurality of which are in the travel/hospitality/leisure industries — have simply 'cancelled guidance' to Wall Street analysts," Sonders said.
"Think about the areas we're already seeing a change in behavior: travel, schools, sporting events, shopping centers, restaurants, corporate conferences … as well as the rapid growth of interest in telecommuting and virtual meetings. It's a no-brainer that our consumer/services-oriented economy will take a hit," she added.
Sonder's advice? "Neither 'get in' nor 'get out' are investment strategies … they represent gambling on moments in time; when investing should always be a process over time. Panic is not an investment strategy."
What clients really need
Writing at Forbes on Sunday, Carson Group CEO Ron Carson emphasized that in his 30-plus years in the business "one thing remains the same."
And that is, "At the end of the day, all clients still want to know one thing, 'Am I going to be okay?' " he explained. "Being okay is about far more than money. It's about feelings and emotions."
This is when advisors should help clients feel confident and secure, based on the steps they've taken earlier in their financial plans. Advisors should point to "wise decisions" they've made in alignment with client needs and goals.
An advisor's worth is "about far more than investment performance," Carson explained. "It must include his or her ability to provide value through a personalized, outcome-based plan … that sets its sights — and centers itself — around [a client's] goals and aspirations vs. the more transient focus on market activity."
Coaching from Crosby
Brinker Capital's Chief Behavioral Officer Daniel Crosby — a trained psychologist — did some advisor coaching on Twitter Monday afternoon.
"I've written lots about how, tactically, to speak to clients who are scared, but I want to speak here to two concepts that I think should be at the forefront of all advisor-client communications: empathy and self-care," he tweeted.
As for empathy, "Your clients don't have your experience, your perspective, or your knowledge of markets. You can respect and empathize with their fear without justifying it. The old cliche is true; clients don't care how much you know until they know how much you care," Crosby explained.
In terms of self-care, "Your clients look to you to know how to react. If you are panicked, they will panic, which is why self-care is so important. 93% of advisors showed symptoms of anxiety, depression and even PTSD after the GFC. You can only take your clients as far as you have gone," he pointed out (referring to the Global Financial Crisis of 2007-2009).
READ MORE: