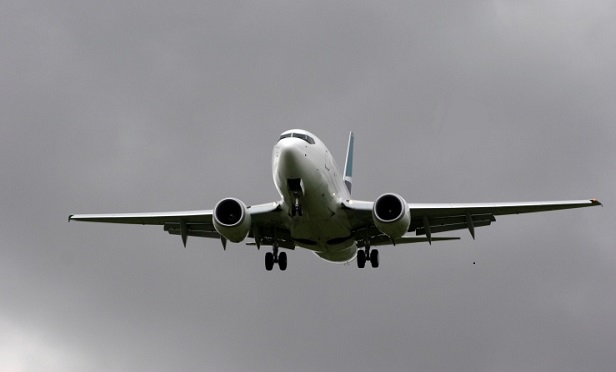 At least some issuers of health insurance products that fall outside the scope of the Affordable Care Act (ACA) benefits rules are providing extra coverage for Covid-19 pneumonia testing, or highlighting current coverage features that can help with paying for testing.
The list of "non-ACA" health insurance products, or "excepted benefits," includes short-term health insurance policies and travel medical insurance policies.
Some insurance regulators that have been issuing Covid-19 emergency coverage rules for health insurers, or asking health insurers to comply with voluntary emergency coverage guidelines, have emphasized that they have no legal ability to regulate excepted benefits issuers.
Related: Trump declares national emergency over coronavirus
Excepted benefits issuers do no have to meet the ACA benefits standards that apply to major medical insurance.
The excepted benefits issuers do have to comply with state insurance laws regulations.
In Washington state, for example, Mike Kreidler, the insurance commissioner, is requiring all health insurers in the state to cover testing for severe acute respiratory syndrome coronavirus 2 (SARS-CoV-2), the virus that causes Covid-19 pneumonia, without imposing preauthorization requirements, co-payment requirements or deductibles, at least until May 4.
Kreidler's emergency order applies to short-term health insurance issuers as well as to major medical coverage issuers.
Some excepted benefits issuers are talking about Covid-19 testing benefits on their own.
GeoBlue, a company that provides travel medical insurance and international health insurance, has announced that it will cover medically necessary, prescribed SARS-CoV-2 diagnostic testing at no cost to the enrollee.
"This coverage includes the cost of the Covid-19 test, physician/doctor consultation fee and associated costs related to administering the Covid-19 test," according to GeoBlue's announcement.
GeoBlue will also waive any prior authorizations for medically necessary, prescribed tests and covered services related to Covid-19, consistent with U.S. Centers for Disease Control and Prevention guidelines, the company says.
National General Holdings Corp. has emphasized that its short-term medical insurance and limited-benefit employer plans will cover SARS-CoV-2 testing with no out-of-pocket costs for the enrollees.
National General says its plans will "waive all member cost-sharing for Covid-19 diagnostic tests and related services, including the associated office visit, emergency room, or urgent care charges."
The company is also waiving any prior authorization requirements that might normally apply to something like SARS-CoV-2 testing.
In related news, Squaremouth.com, a travel insurance provider, has posted an extensive collection of insurance provider position statements on Covid-19-related coverage.
International SOS, a medical and travel security services company, has posted an extensive collection of information about the outbreak, including a position statement about its ability to arrange for medical evacuations of people with Covid-19 pneumonia. The company notes that it has been arranging passenger charter flights for people in China who have been affected by the outbreak.
Read more: