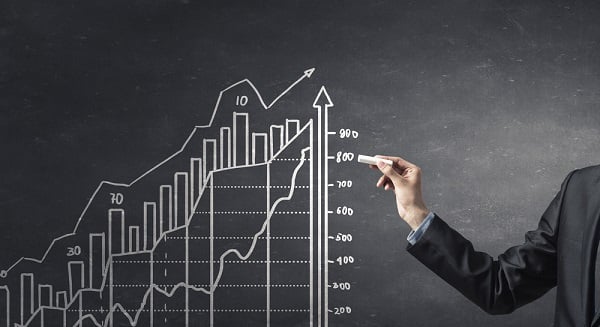 Unemployment will likely skyrocket due to COVID-19, prompting the federal government and states to expand eligibility for unemployment benefits and paid leave for affected workers.
Treasury Secretary Steven Mnuchin on Tuesday told Republican senators that the U.S. unemployment rate could rise to 20 percent if the government didn't pass an economic stimulus package, such as the $1 trillion proposal by the Trump administration, sources told The Washington Post.
Any kind of help from Congress should include financial assistance to wage workers and small- and medium-sized businesses, or else the country would suffer extraordinarily high unemployment, Mnuchin reportedly said.
Related: 10 states responding most aggressively to coronavirus threat
However, Treasury Department spokeswoman Monica Crowley told the Post that the worst-case scenario was not inevitable if Congress didn't pass such a stimulus package.
"During the meeting with Senate Republicans today, Secretary Mnuchin used several mathematical examples for illustrative purposes, but he never implied this would be the case," Crowley said.
Separately, the Labor Department last week issued guidance allowing states to amend their laws to provide unemployment insurance benefits for employees who lose work because of effects of COVID-19, according to an SHRM blog post.
"The administration is using all available tools to decrease the risk of coronavirus in the United States and to assist workers who may be affected," said Secretary of Labor Eugene Scalia.
The guidance allows states to pay benefits when:
An employer temporarily closes due to COVID-19 and employees can't work.
An employee is quarantined but expects to work when the quarantine is over.
An employee leaves his or her job due to a risk of exposure or infection or to care for a family member.
States are also addressing paid leave, in addition to the efforts by the federal government, SHRM reported. The Colorado Department of Labor and Employment last week released an emergency rule governing paid sick leave for certain industries. The rule temporarily requires employers in these industries to provide four days of paid sick leave to employees with flu-like symptoms who are being tested for the COVID-19 coronavirus.
The HR group also wrote that workers' compensation won't cover many COVID-19 claims. "State workers' compensation statutes usually won't cover workers who contract coronavirus, except those few workers who get the virus as a natural consequence of their jobs," SHRM wrote. "Workers who aren't in health care may have a more difficult time claiming workers' compensation. They will need to show that their jobs put them at greater risk of contracting the virus."
Meanwhile, applications for unemployment benefits are skyrocketing, according to Bloomberg. Roughly 30,000 claims this week so far in Connecticut, about 10 times the average weekly total, and in Ohio, more than 48,000 applications over the past two days, compared to just under 2,000 for the same period the week before.
"If this handful of states is even somewhat representative of what is happening broadly across the nation, there could be a historic surge in filings for unemployment benefits in the federal government's report on March 26," Bloomberg wrote. "The report due Thursday — which reflects claims through last Saturday — may only reflect a fraction of virus-related claims so far."
The surge in online unemployment benefit applications is causing slowdowns and even temporary malfunctions on state websites, according to The Wall Street Journal.
Kentucky Gov. Andy Beshear said in a press conference Tuesday evening that the state was working as fast as possible to ensure all jobless claims would be processed, the WSJ reported.
"We've never seen anything like this, just like you haven't," Beshear said.
Read more: