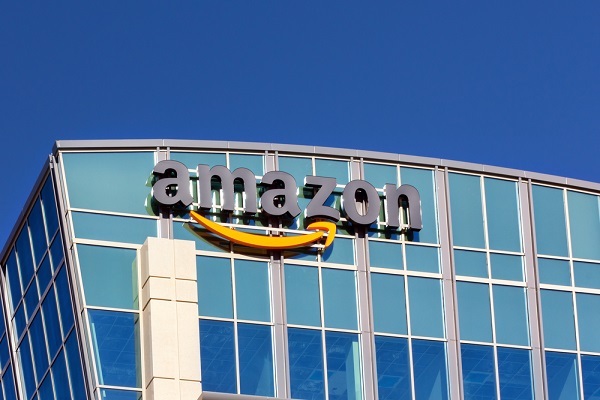 Retailers, grocers and eCommerce giant Amazon are ramping up hiring, to keep its stores and warehouses well-stocked with food and other essential items as the country rides out the COVID-19 pandemic.
Walmart on Thursday said it was hiring 150,000 new associates through the end of May to work in its stores, clubs, distribution centers and fulfillment centers. These roles will be temporary at first, but many will convert to permanent roles over time.
Related: COVID-19 closures spark surge in unemployment claims
"We know millions of Americans who are usually employed at this time are temporarily out of work, and at the same time we're currently seeing strong demand in our stores," says Walmart's CEO Doug McMillon. "We're looking for people who see Walmart as a chance to earn some extra money and perform a vital service to their community."
The retailer also announced a special $300 cash bonus for existing full-time hourly workers, and $150 for part-timers, to be paid on April 2. Walmart will also will accelerate its next scheduled quarterly bonus for workers a month early, "as if the company achieved its first-quarter plan."
Amazon this week said it was opening 100,000 new full and part-time positions across the U.S. in its fulfillment centers and delivery network to meet the surge in demand for online orders.
"We also know many people have been economically impacted as jobs in areas like hospitality, restaurants and travel are lost or furloughed as part of this crisis," Dave Clark, Amazon's senior vice President of Worldwide Operations, writes on the company's blog. "We want those people to know we welcome them on our teams until things return to normal and their past employer is able to bring them back."
Amazon will also temporarily increase wages to U.S. workers by $2 an hour, as well as comparable wage increases for workers in other countries where it operates. The increase will be effective through the end of April.
Target on Friday said that after working with its current team to offer extra hours, the retailer will pursue additional hiring where needed. The company also announced it is raising its hourly pay by $2 an hour until at least May 2; access to paid leave for up to 30 days for workers who are 65 or older, pregnant or those with underlying medical conditions; expanding back-up care for all workers, temporarily waiving its absenteeism policy and covering quarantine and confirmed illness pay; and will also pay out bonuses for the first time to 20,000 hourly store team leads who oversee individual departments in Target stores, ranging from $250 to $1,500.
"We continue to experience incredible demand across our business, and Target's ability to help our guests in this unprecedented time would not be possible without the strength of our team. I am proud and humbled by the dedication and humanity they show to our guests every day," says Target's CEO Brian Cornell. "Increasing their compensation for a job incredibly well done and ensuring continued compensation for those who need to care for themselves and their families is a reflection of our company's values and simply the right thing to do."
Grocery stores are also hiring. Recent announcements of mass hirings by grocers include Kroger, Ralphs, Jewel, Raley's, H-E-B and Costco.
Domino's is also hiring, as more people order pizza take-out.
Read more: